In educational projects, glass is often preferred as it helps to create a better and healthier learning environment for students. Various studies have reported that high levels of natural light flooding into a classroom can improve the health, concentration and even test scores of pupils. Our range of SMART solutions can help you to achieve this, while ensuring other key considerations such as fire protection, safety and acoustics are also addressed.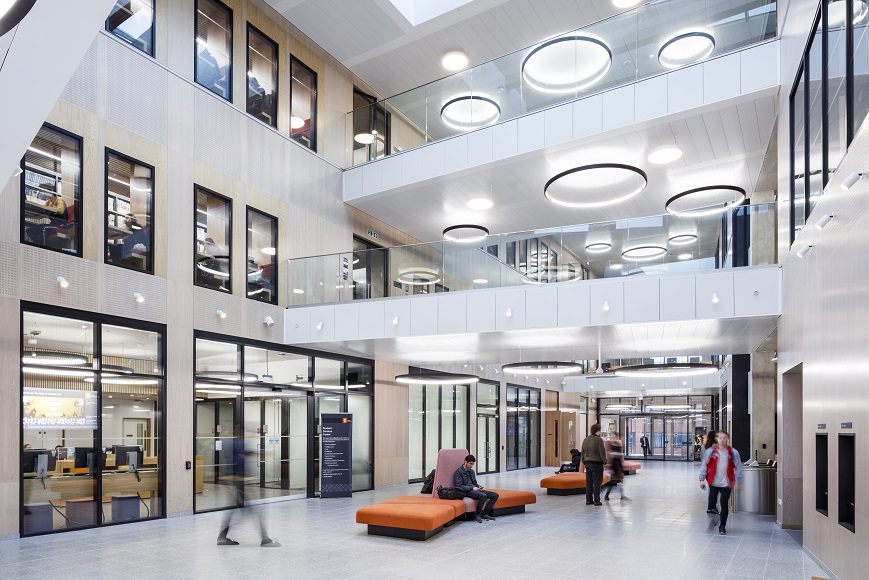 When used for partitions and internal walls, our fire glass for education provides passive fire protection whilst creating bright and open airy spaces – preventing the spread of smoke and flames in the unfortunate event of a fire, and to ensure a safe and complete evacuation.
At Pyroguard, we also have solutions that offer impact resistance to prevent injury in the event of heavy (soft body) contact with the glass, and solutions to protect from falling. What's more, while fire glass panes alone offer a good level of sound reduction, for areas such as classrooms and private study areas that require additional or improved acoustic control it is possible to integrate our fire safety glass into a unit with a laminated acoustic counterpane. This can help to meet acoustic standards for schools, such as those found in Building Bulletin 93 (BB93).
Like all modern buildings, educational facilities must consider the sustainability of the materials and design, especially where the organisation seeks to achieve BREEAM and LEED accreditations. Our range of toughened monolithic and laminated glass products has a BRE verified Environmental Product Declaration (EPD) detailing the lifecycle analysis of the product.
To find out more about fire glass for education, contact our team.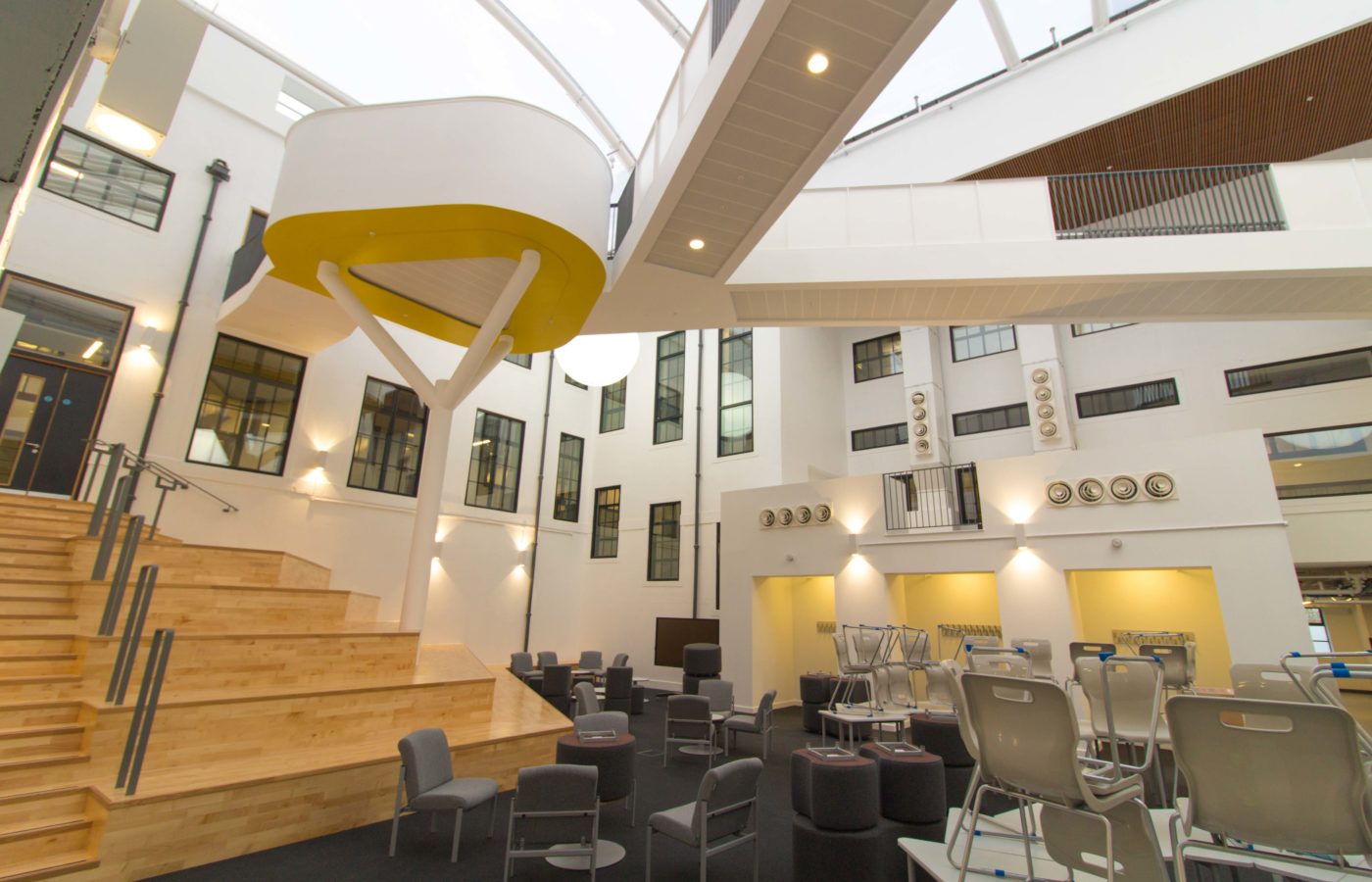 Ready to get started?
Contact us to discuss your next project or for technical advice and support.
You're in safe hands.