Campus Sud des Métiers, Nice
Pyroguard Infinity was specified for this educational facility in France – helping to create bright and open spaces.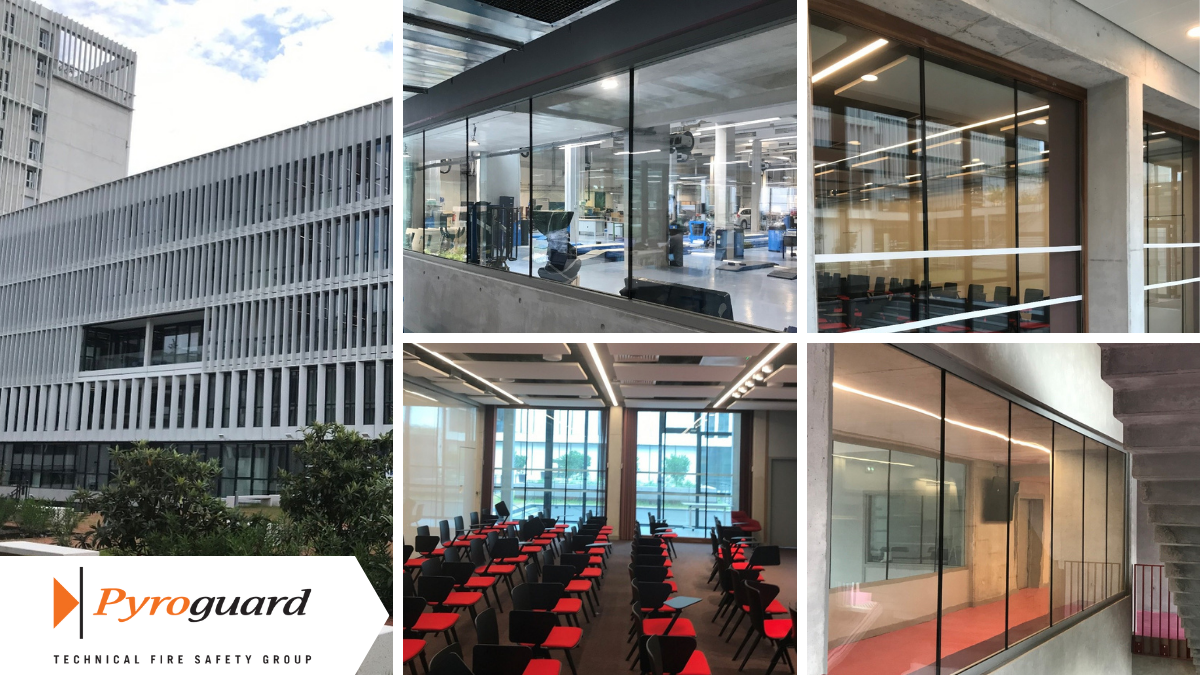 Recently installed on the Campus Sud des Métiers (an educational institution) in Nice, France, by CKAT Aménagement, Groupe Isaia and Clibat Aménagement, Pyroguard Infinity EI60 and EI90 was chosen alongside the Forster Fuego Light system.
Thanks to the architect Corinne Vezzonni and the whole team for their confidence in this beautiful realisation of edge-to-edge fire safety glass, allowing aesthetics and fire safety to be combined perfectly.
Pyroguard Infinity is our range of fire safety glass certified for butt-joint applications, providing integrity and heat insulation for 30 and 60 minutes (EI Classification). No intermediate vertical frame profiles are required, providing visually appealing seamless partitions between rooms and corridors.