By George! The difference is clear…
The glass industry is currently facing a global shortage of Georgian wired glass with current UK stock levels rapidly depleting.
With the situation set to continue for the foreseeable future, we spoke to our Business Development Director, Steve Goodburn, to ask for his advice about the suitable alternatives out there and how Pyroguard can, quite literally, help you fill the gaps!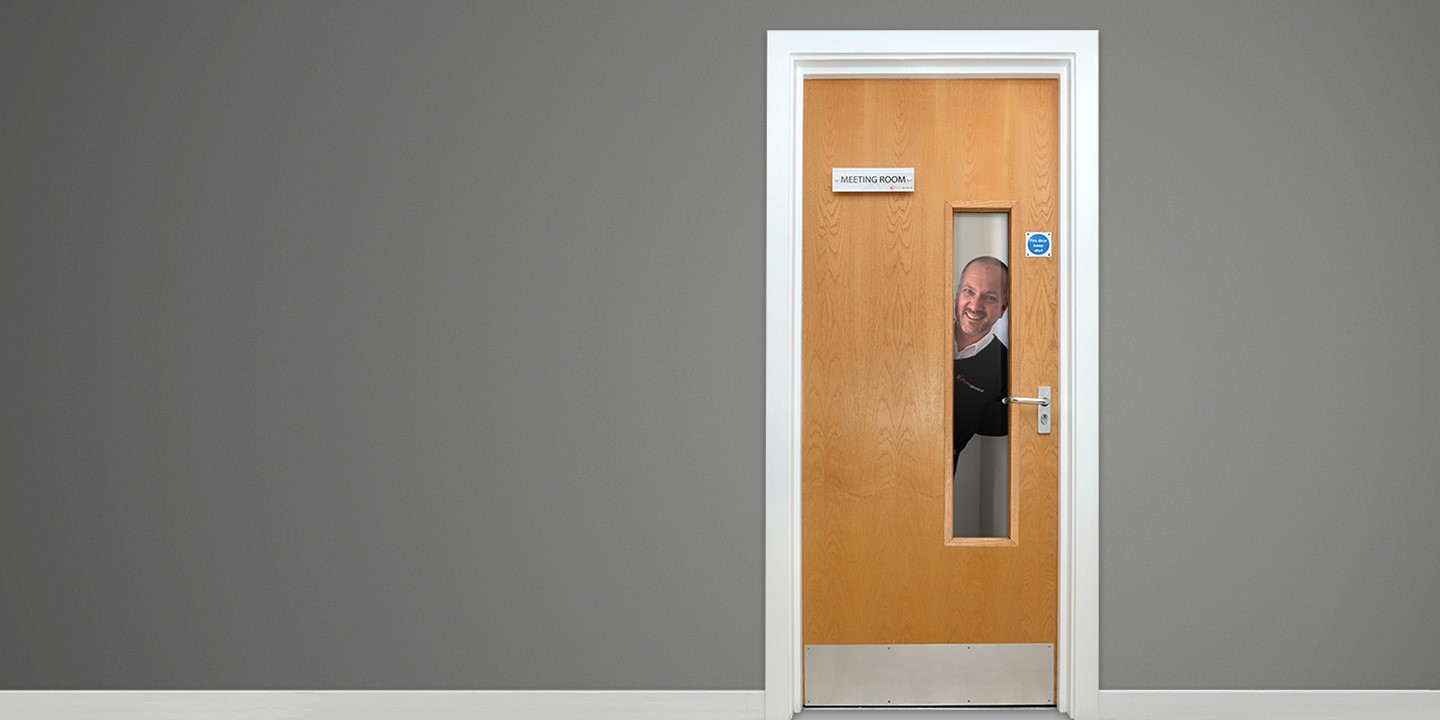 Q.  Why is Georgian wired glass currently unavailable or in short supply?
As wired glass is an imported product the situation is largely out of our control and is predominantly due to the Japanese manufacturer changing the wire component in their glass production process.  As a result of this alteration in material composition, the testing necessary to bring this product to the UK market can now no longer provide the required impact rating or certification, so we have no choice right now other than to find suitable alternatives.
Q.  When is the situation expected to go back to normal with stocks available throughout the UK market?
What remains in the market currently as stock is the last of the supply so it is expected that stockists and processors will shortly run out.
The situation is expected to continue for the foreseeable future, but in the meantime there are some suitable alternatives out there that we can choose to use, you may even find these are better options in some cases, so please just talk to us for further support and advice.
Q.  What are the most suitable alternatives capable of filling the gap in supply?
We have a wide range of tested and certified fire safety glass products but there are a couple of suitable alternatives to wired that I would recommend here, which are:
Pyroguard Rapide – offers a 7 mm cuttable laminated product that provides integrity and radiant heat reduction for 30 minutes and additionally a 9 mm or 11 mm for 60 minutes (EW Classification).
Made in the UK and well known for its ease of processing and installation, the 7/9 mm options can be cut by hand with no additional preparation and the 11 mm option needs to be cut by saw or waterjet.
Pyroguard Rapide is readily available, provides high levels of light transmission and exceptional visual quality and has been a trusted solution for decades.
Pyroguard Firesafe – is a 6 mm modified toughened fire safety glass which can provide E30, EW30, E60 and EW60 Classifications.
It holds a 1C1 impact rating providing a level of superior safety.  Also manufactured in the UK this product has a 5 day lead time and would need to be ordered in cut sizes.
Q.  What alternative would you recommend for a school or hospital or factory refurbishment project where we need to replace existing broken or damaged wired panes with a like-for-like replacement?
Pyroguard Rapide is the ideal replacement. Being a 7 mm laminated fire safety glass with a 2B2 impact rating (to EN 12600), and being manufactured in the UK its readily available in cut sizes on very short lead-times. The glass also benefits from higher acoustic values, which are particularly important in buildings such as schools and hospitals.
Q.  OK, so what alternative could you offer for a typical 30-minute door application?
Pyroguard Firesafe would provide another good alternative for 30-minute timber door applications.  Its suitable for both internal and external applications, provides a better impact rating of 1C1 and provides much improved light transmission properties – it also offers greater aesthetics being a clear product!
Q.  Where and how quickly can these products be sourced?
Pyroguard Rapide is readily available via our national network of licenced stockists and processors.  You can contact us to find out where your closest one is or use our find a stockist tool on our website.
Pyroguard Firesafe is available to order but due to this product being a modified toughened glass cut sizes would need to be ordered.  We can get these to you within a few days.
Q.  What about the required certification, are these alternatives included within global assessment documents?
Our recommended alternatives are all Certifire approved and tested with a wide range of glazing seal systems and door cores. Just get in touch to talk through your requirements so that we can ensure you follow the best practice in terms of certification.
Q.  I'm not sure what product I need in terms of a replacement, can you help me select the right one?
Of course!  Please just contact us to chat through your requirements, our technical support team are here to help you so just call us on 01942 710 720 or drop us a note via the website.
For further information, why not download our latest flyer – The difference is clear, which covers the alternatives to traditional Georgian wired fire safety glass.
This handy document takes you through the options and why they're suitable – so that you can be sure you've selected the right product for the right application.
You're in safe hands.
download