Product type Toughened
Thickness 8mm
Weight 20kg/m2
Impact protection 1C1
Light transmission 87%
Temp Range +/- 100°C
Smokeguard: high performance glass
Classification: DH
Fire Resistance: 30 & 60 minutes
A glass smoke control solution which can direct smoke and keep toxic fumes at bay long enough to allow members of the public to exit the building safely, minimising the risk of smoke inhalation, injury and death. Smokeguard provides significant cost reductions versus mechanical smoke curtains through lower initial investment costs, zero ongoing maintenance and no maximum lifespan.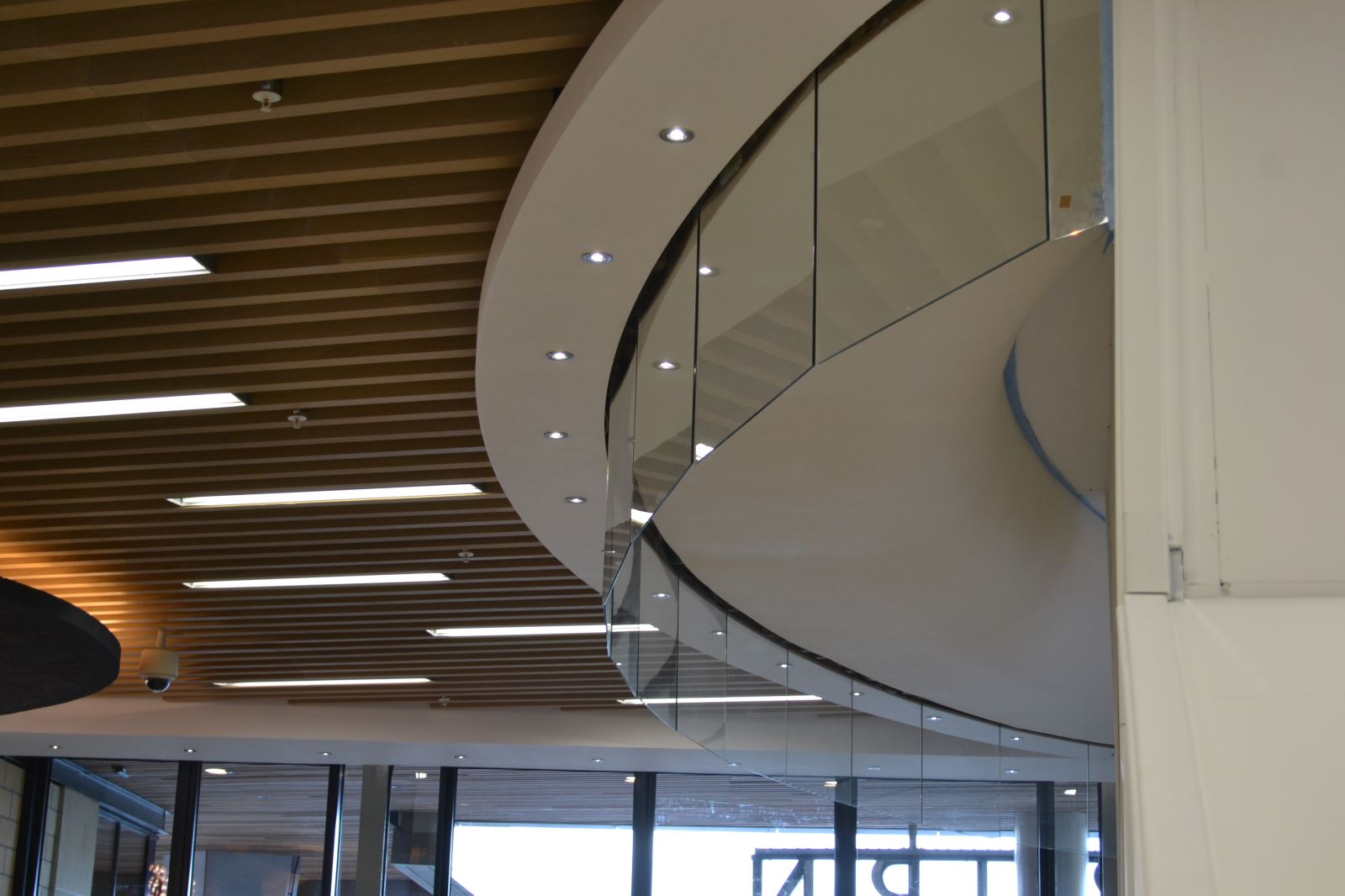 Select an option below:
Application
Certification
Features
Benefits
Available in 8mm thickness
Internal use
Single glazing
Steel application as a smokescreen
DH30 & DH60 Classifications
30 & 60 minutes
Approved by Efectis, France
Product standard EN 572 – DH30
Conforms to EN 12150-1 requirements for thermally toughened soda lime silicate safety glass
Impact classification to EN 12600:2002 – 1C1
Toughened
Bespoke solution
Monolithic composition
Glazed alternative to mechanical smoke curtains
Larger sizes available – 2500 x 1200mm
Slim stainless steel brackets, slim glass profile
Options for screen printing, acid etching, manifestations, and shapes/cut-outs
UV stable
The structural integrity of the product ensures it can be handled and installed in the most challenging of applications and sites
Engineered to meet your specific project requirements
Short lead times to keep your project on time
Strong return on investment versus mechanical smoke curtains as zero maintenance is required and there is no maximum lifespan
Range of visual options provides design flexibility
Ready to get started?
Contact us for further advice on your next project.
You're in safe hands.