Product:

Pyroguard Firesafe
Location:

India
Pyroguard delivers five star service to luxury Indian hotel
When the Indian Hotels Company Limited commissioned the design of their Vivanta by Taj – Dwarka, the latest luxury five-star business hotel just outside New Delhi, fire safety regulations scuppered the use of lifts which opened directly into the corridors of the hotel.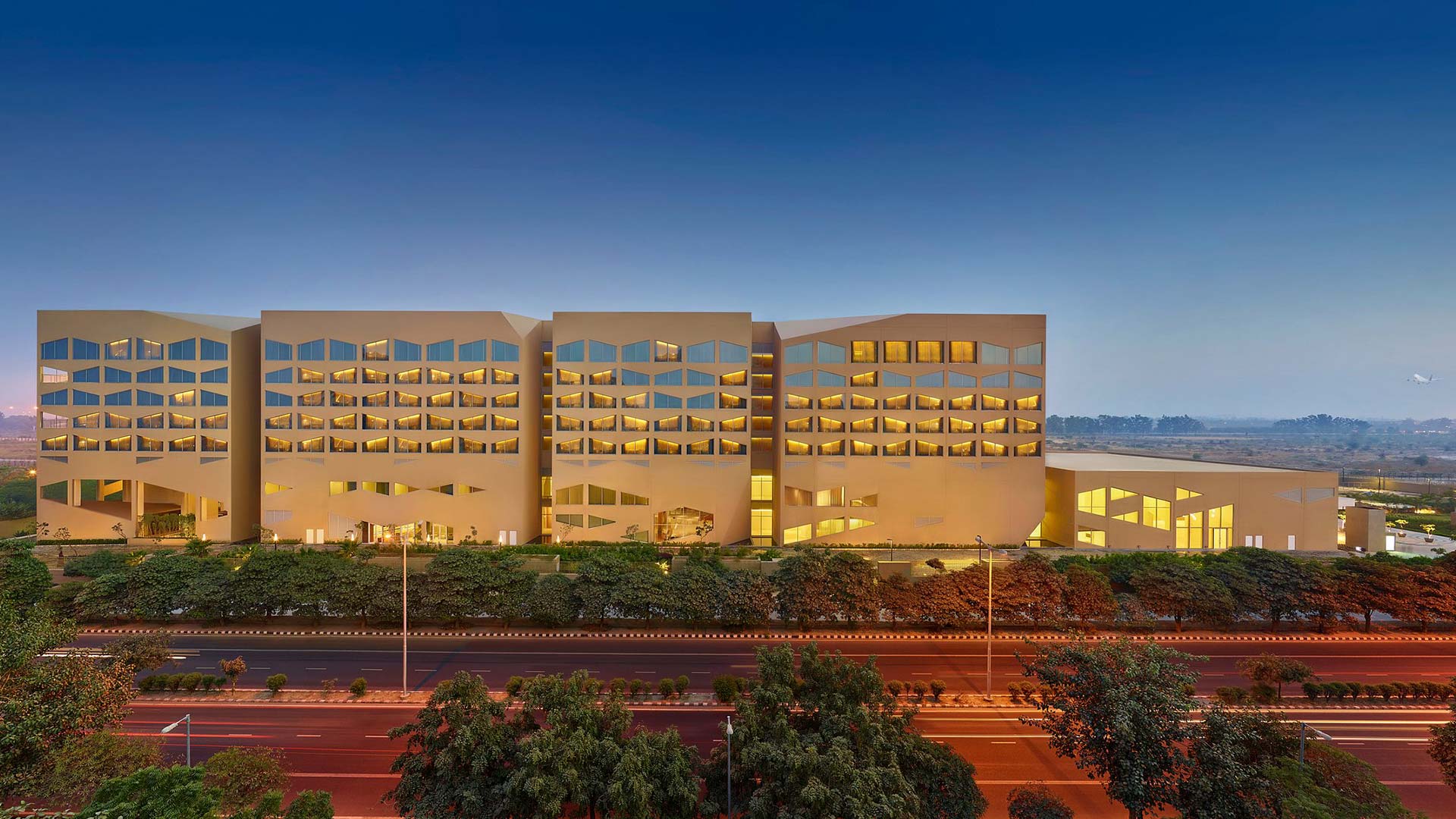 The Challenge
With the architects hoping to realise their vision of space and light on the ground floor, but the fire officer demanding fire safety partitioning around the base of the lift shafts, Pyroguard tendered a stylish, high-performance solution – a lobby encased in glass and steel, capable of delivering best-in-class performance credentials and aesthetic appeal in abundance.
Working closely with steel frame and glazing specialist Pacific Fire Control, Pyroguard designed a modern glass wall, with a glazed door and stylish, thin steel frames which were independently fire tested by Efectis France.
The scheme amendment was accepted by both the architects and the fire officers, declaring Pyroguard as their manufacturer of choice for this flagship leisure development.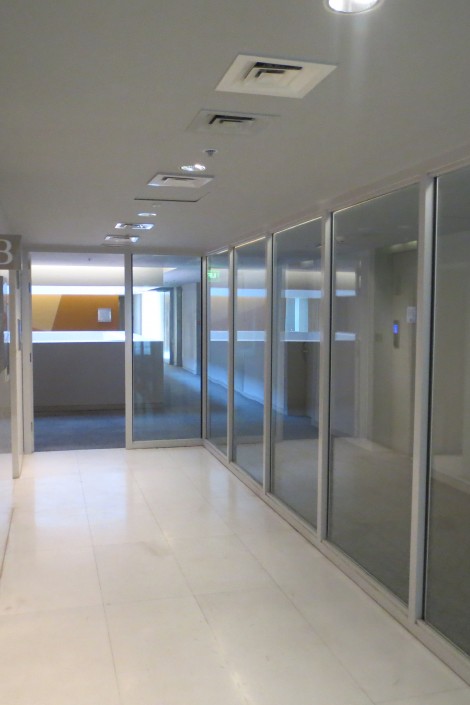 The Solution
A subsidiary of India's largest business conglomerate, the Tata Group, the Indian Hotels Company is known for its relentlessly high standards, which are visible across its portfolio of hotels.
Meeting this quality benchmark head on, Pyroguard supplied 390 square metres of ultra-thin lightweight Pyroguard Firesafe, which offers protection from flames, smoke and radiant heat for between 30 and 120 minutes.
This EW classified product is UV stable and offers exceptional light transmission, making it the perfect solution for encasing the lift lobby. The toughened glass was installed in fire-resistant steel screens and door frames around the lobby.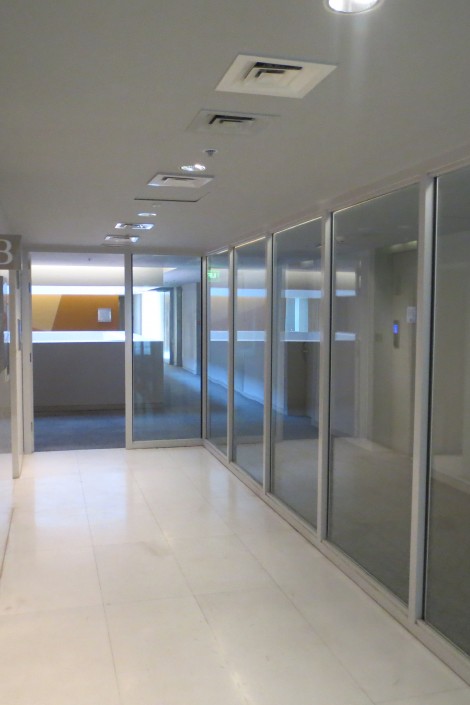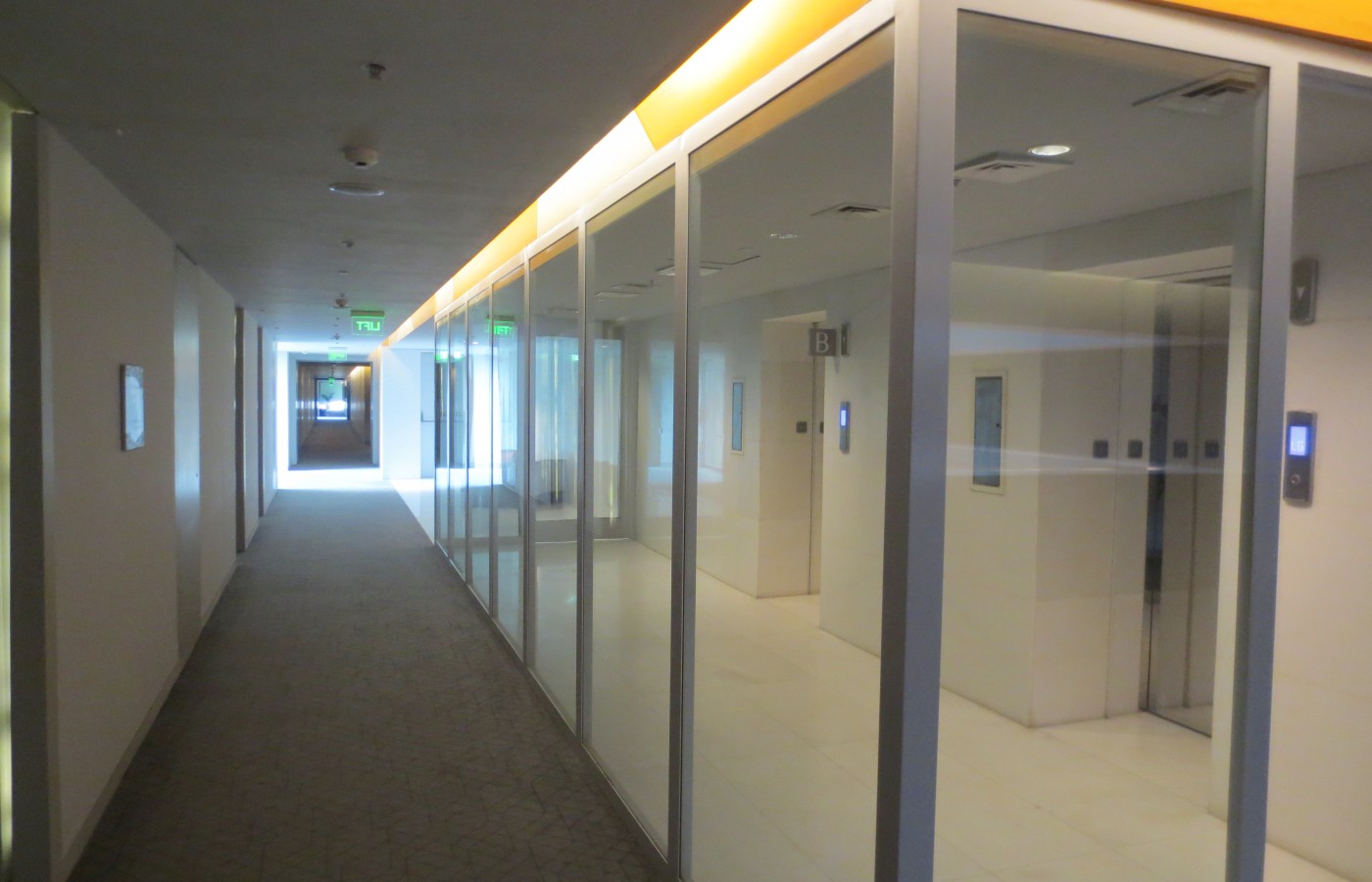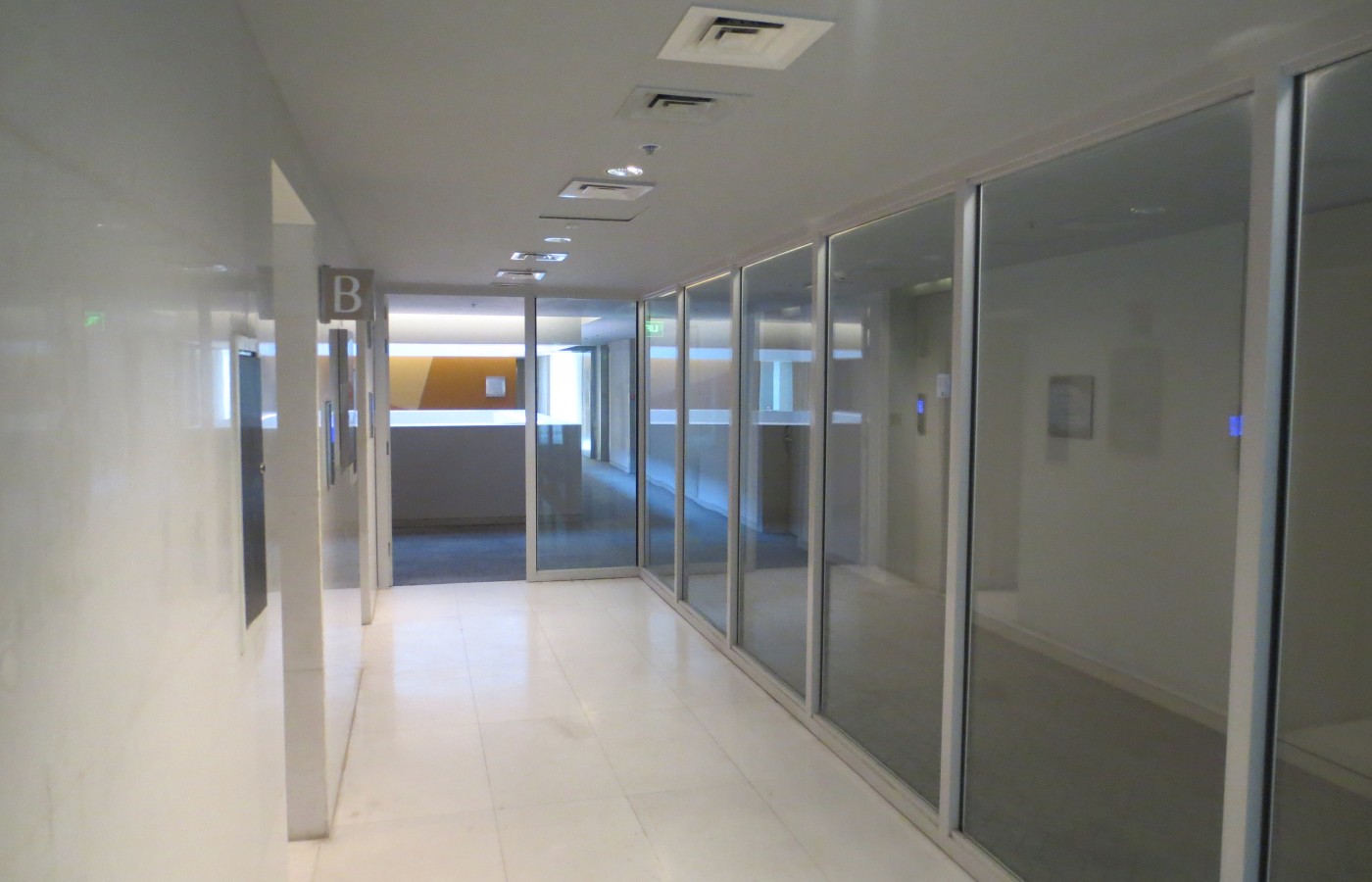 What the client said
"
"
From the product credentials to the combined design talents of Pyroguard and Pacific Fire Controls, the adaptations made to the lobby area were of an exceptionally high standard. Pyroguard understood our drive for relentless quality and the revisions satisfied our aesthetic criteria and met the desired fire safety regulations.
The Leadership Team, Vivanta by Taj – Dwarka