Fire duration EW30 – EW120 & EI30 – EI180
Product type Toughened
Thickness 18 – 82mm
Weight 30 – 180kg/m2
Acoustic dB 39 – 47dB
Impact protection 1B1
Light transmission 72 – 82%
U-value 4.8 – 3.4kw/m2
Temp Range -10 – 45℃
Pyroguard Protect: Enhanced performance glass
Classification: EW & EI
Fire Resistance: 30, 60, 90, 120 and 180 minutes
A range of toughened fire safety glass which provides integrity and heat insulation for 30 to 120 minutes (EW Classification) and 30 to 180 minutes (EI Classification). The solutions provide 1B1 impact classification offering high performing acoustic properties and UV stability.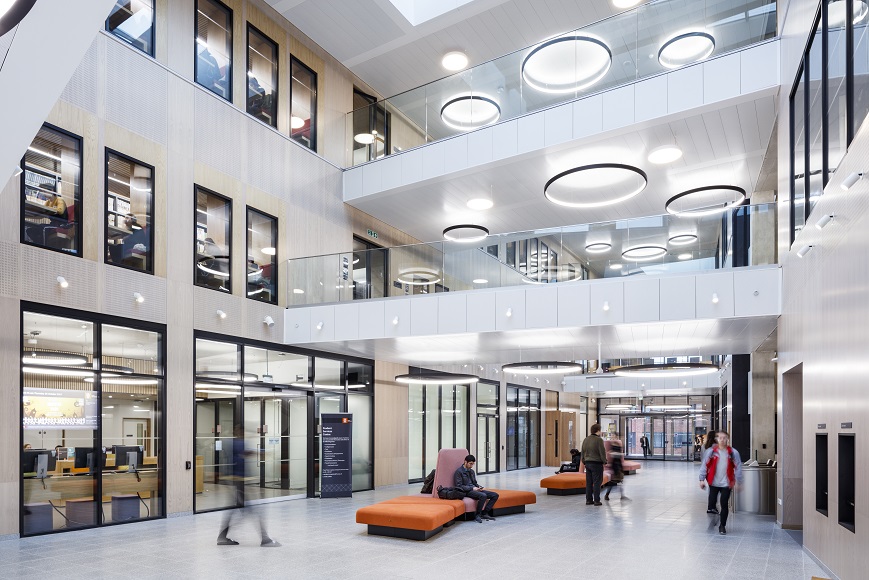 Select an option below:
Application
Certification
Features
Benefits
Available in 18, 25, 26, 32, 47 and 82mm thicknesses
Internal and external applications
Single glazing
Can be optionally laminated or used in an IGU for additional performance requirements
Certified in steel, timber and aluminium profiles
Usable as a single frame, glazed screen, curtain wall, single door, double door and unequal double door
EW & EI – insulation
30, 60, 90, 120 and 180 minutes
Fire tested to BS 476: Part 22:1987 and BS EN 1363-1
Approved by Certifire UK and Efectis, France
Conforms to EN 12150-1 requirements for thermally toughened soda lime silicate safety glass
Impact classification to EN 12600:2002 – 1B1
Complies with EN 14449 standards for laminated safety glass
EW & EI classification
Bespoke solution
Laminated glass
Up to 180 minutes of fire resistance
Toughened
UV stable
EI fire performance gives the best protection for people and property
Engineered to meet your specific project requirements
Meet 1B1 impact standards without the use of additional counterpanes
Simple to specify for the widest possible range of projects
Peace of mind throughout the lifespan of the product due to UV stability
Ready to get started?
Contact us for further advice on your next project.
You're in safe hands.