Our latest renovation project has seen the Uppsala Town Hall in Sweden transformed, incorporating functionality and aesthetic design – the result of a great working relationship with Fasadglas.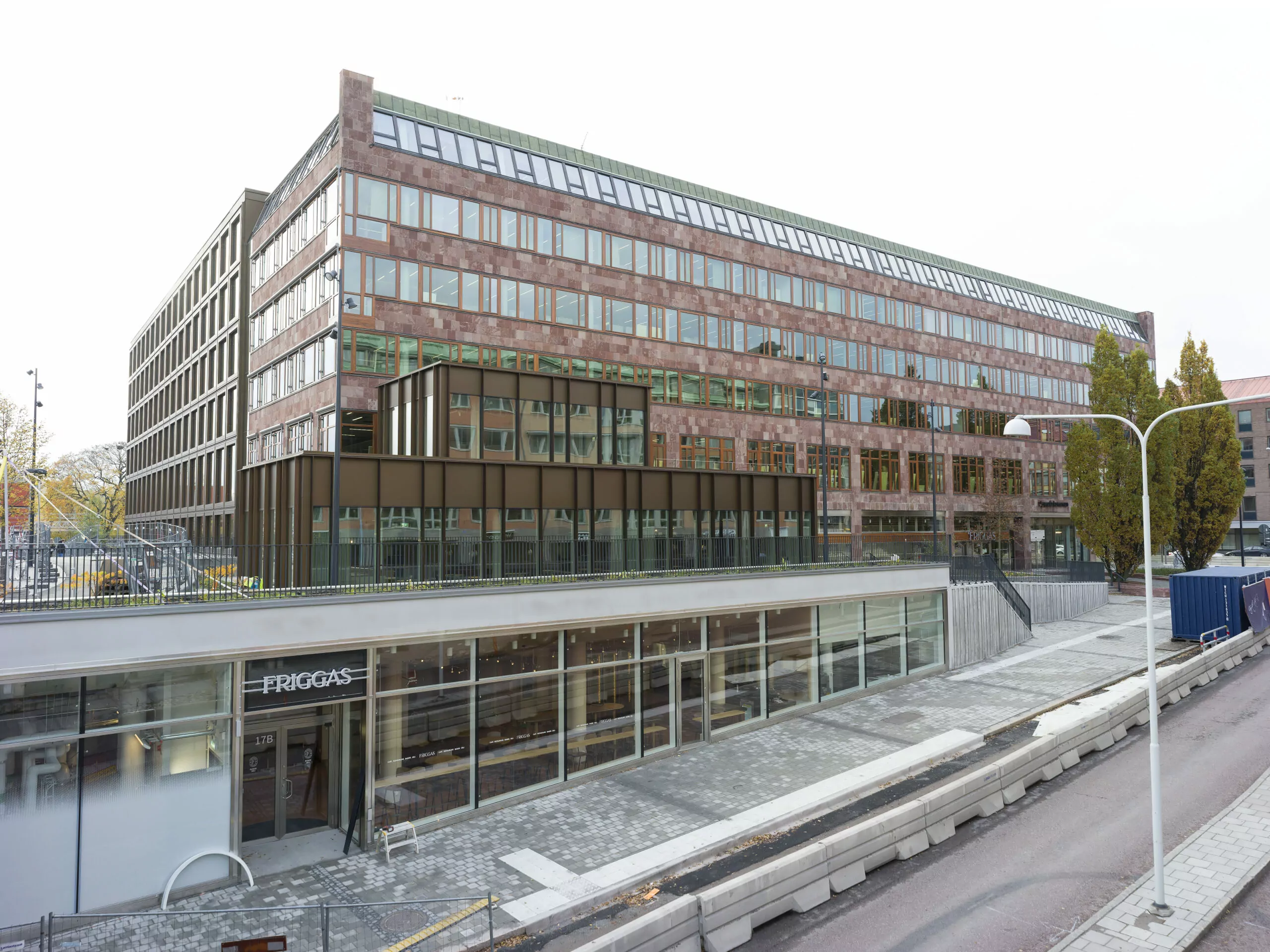 As a part of the renovation and modernisation of the town council offices, an external curtain wall system was specified – one of the first of its kind in the Nordic region. Due to the building's proximity to the railway line, it was essential that the external curtain wall system was fire rated – which is where we came in.
Using our previous experience of working with timber curtain wall systems, we were able to supply our high-performance toughened fire safety glass to our processing partner Klaasimeister, for them to manufacture into Triple Glazed Units (TGUs).
Pyroguard Protect is our range of toughened fire safety glass which provides integrity and heat insulation for 30 to 120 minutes (EW Classification) and 30 to 180 minutes (EI Classification). The solutions provide 1B1 impact classification offering high performing acoustic properties and UV stability.