Glass plays a key role in maximising the amount of natural light in a space, which in turn can positively contribute to the wellbeing of employees. Allowing natural light into a building will also reduce the need for artificial lighting, which in turn minimises energy usage, so it's easy to understand why it is increasingly desired as a material of choice in commercial building design.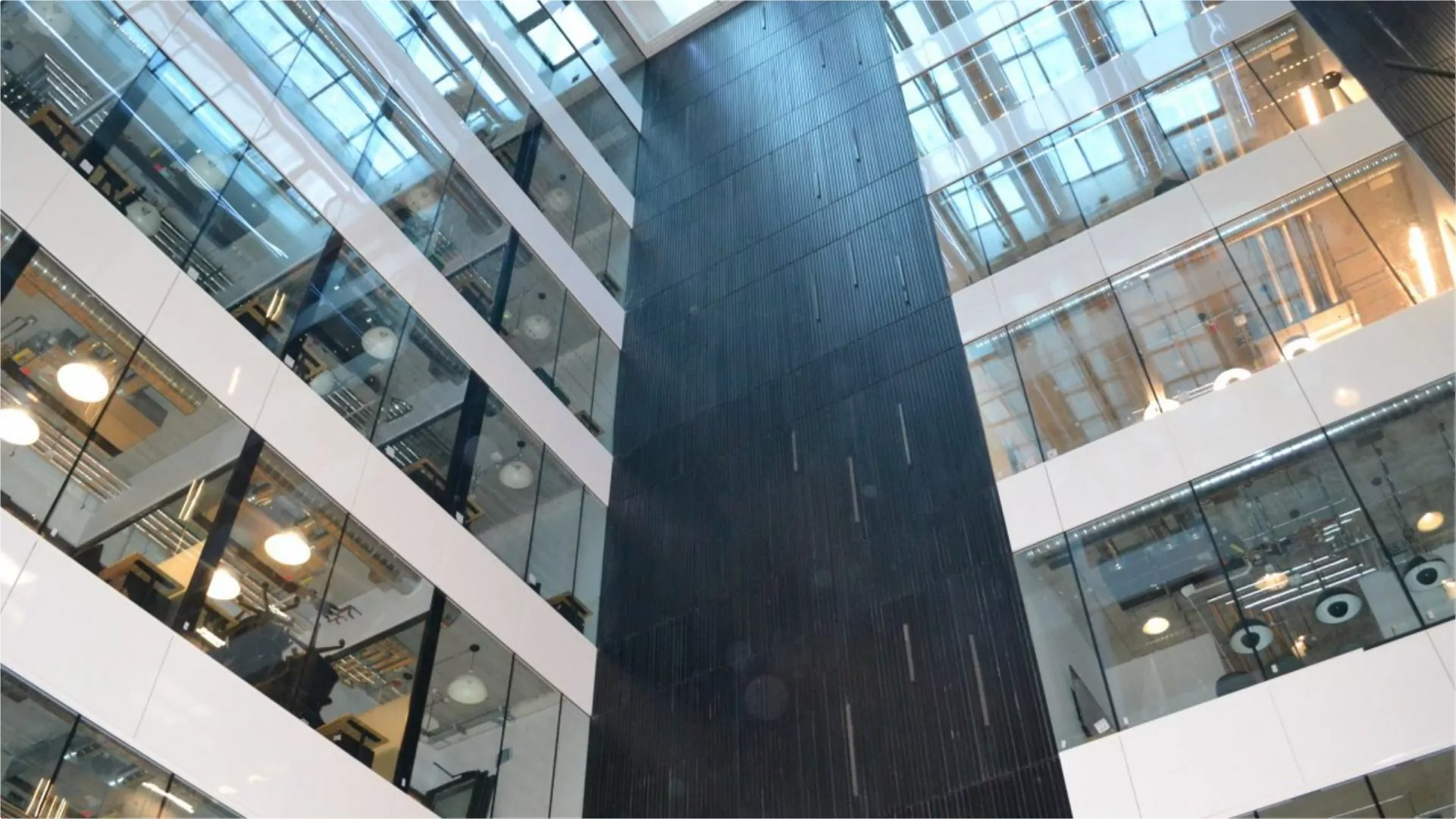 Although each commercial project has its own challenges and requirements, our multi-functional fire safety glass provides design solutions and is ideally suited for this sector. Our SMART solutions can be integrated into external façades, curtain walling, window and certified fire door systems, and, when used in conjunction with specialist counterpanes, they can greatly improve solar control, thermal insulation and acoustics.
Our fire safety glass can also be used to create visually stunning glazed atriums and internal partitions to create privacy and to separate spaces and control noise, while ensuring the highest levels of fire protection is achieved. It's also suitable for a butt-joint installation, which eliminates the need for vertical frame profiles, offering a beautiful and seamless aesthetic.
As sustainability continues to be one of the key forces influencing the design of buildings, it is important to select materials that can support LEED and BREEAM accreditations. Our range of toughened monolithic and laminated glass products has an independently BRE verified Environmental Product Declaration (EPD) detailing the lifecycle analysis of the product.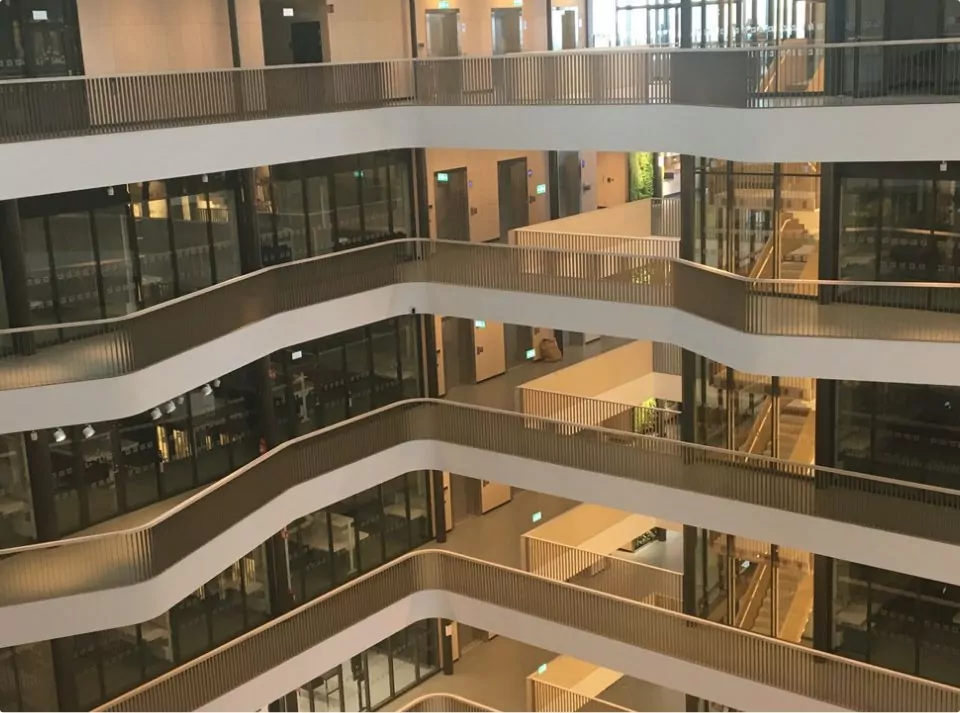 Ready to get started?
Contact us for further advice or to discuss your next project.
You're in safe hands.