ESB Fitzwilliam Street, Ireland
Delivering style and fire safety on Dublin's Fitzwilliam Street
Balancing fire safety with aesthetics, Pyroguard Protect fire safety glass and the minimalistic Jansen steel framing profile was the system of choice for a new office development on Dublin's iconic Fitzwilliam Street Lower.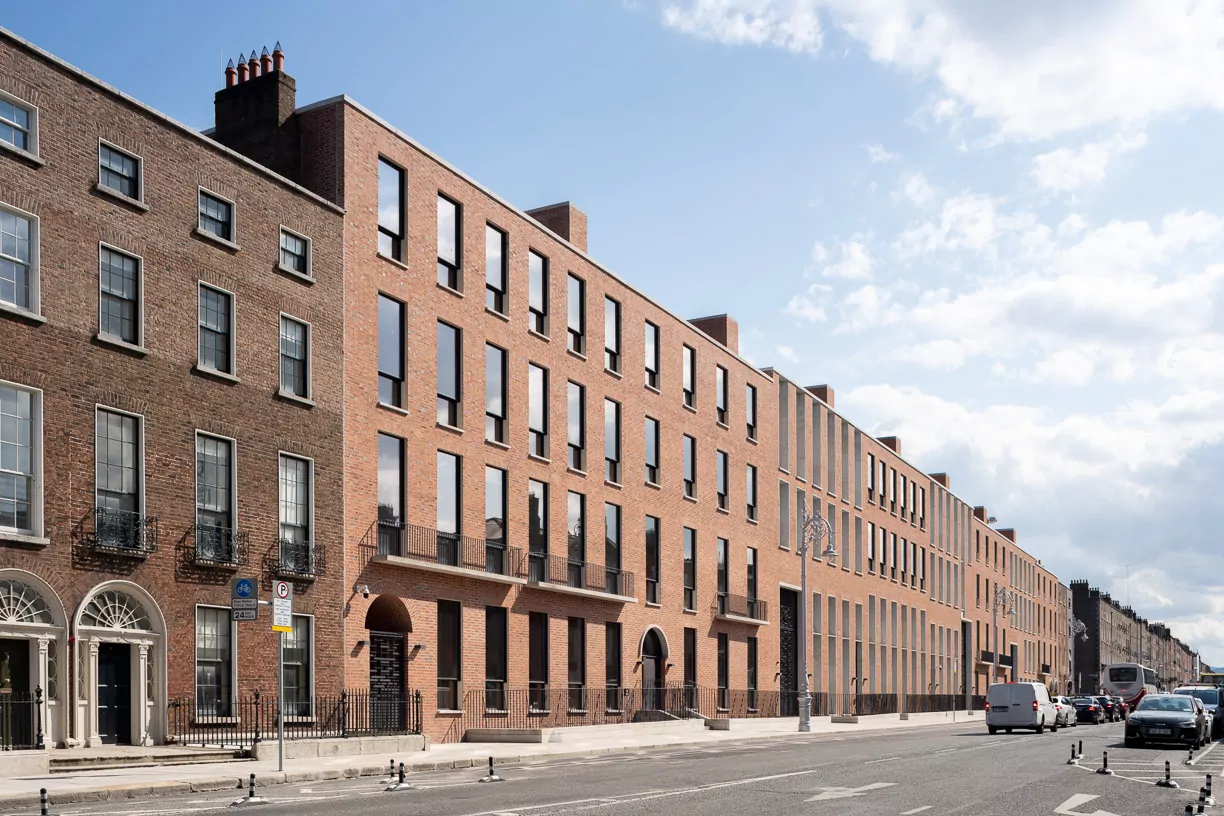 The Challenge
'Project Fitzwilliam' in Dublin has captured the attention of many in the architecture and design world, involving the restoration and redevelopment of a number of protected Georgian structures for ESB, the Irish state energy company.
This restoration and specification have helped to reinstate the traditional Georgian streetscape, now the longest and uninterrupted of its kind in Europe. The 45,000 m² development also involved the construction of a new seven-storey office block, designed by Grafton Architects and O'Mahony Pike.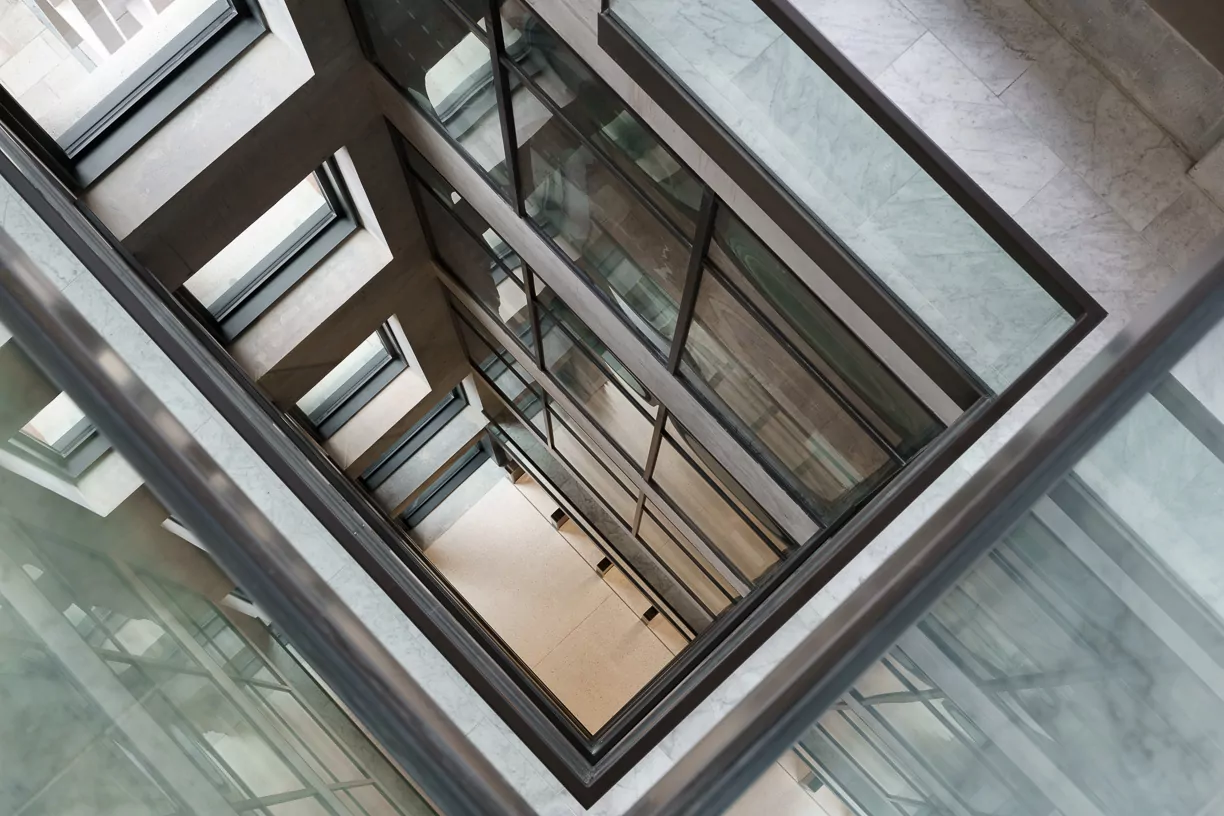 The Solution
KCC Group has worked closely with the architects, design teams, contractors and client to deliver a range of glazing solutions for the renowned project. One of those was the design and installation of fire-rated internal doors and screens in the lift and entrance lobbies on each floor of the project's new office space as a means of compartmentation, providing up to 90 minutes fire performance.
Compartmentation is a key part of a passive fire protection strategy and involves splitting the building into a series of fire-safe compartments, not only helping to control the spread of a blaze but also creating a safe means of escape for occupants and safe access for emergency services in the unfortunate event of a fire.
Carefully balancing safety with aesthetics, a combination of Pyroguard Protect fire safety glass in classifications EI60 and EI90 were specified alongside Jansen's steel system for doorsets and screens, providing 60 and 90 minutes fire performance respectively.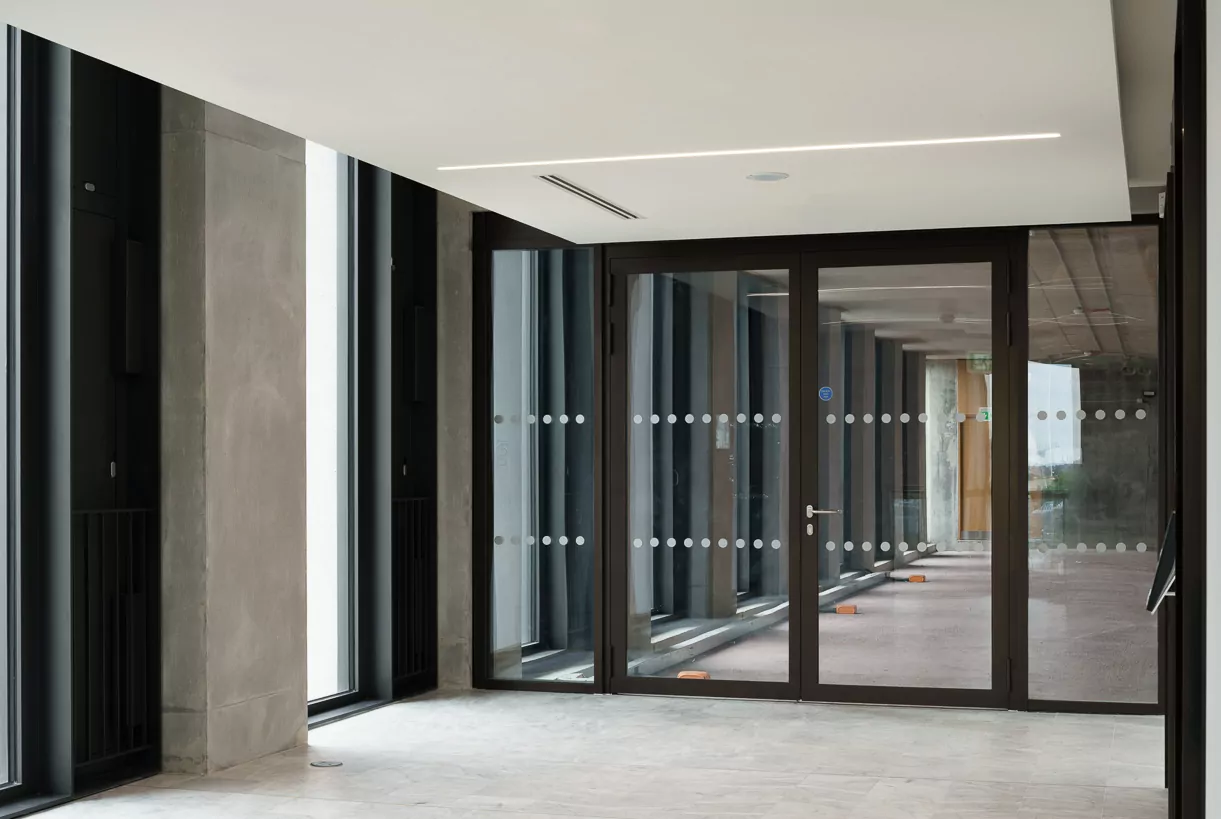 What the client said
"
"
Working with both Jansen and Pyroguard, these glazing systems and screens were designed not only for their minimalistic aesthetic and ability to allow maximum light into the interior space, but more importantly to comply with the fire strategy of the building. Pyroguard Protect fire safety glass enabled the creation of fire safe compartments on each floor and lobby, ensuring the protection of future building occupants.
David Skelly, KCC Group
Ready to get started?
Contact us to for further advice or to discuss your next project.
You're in safe hands.