Product:

Pyroguard Protect
Location:

Ireland
Keeping projects on track
With fire safety being critical in modern construction projects, WeWorks developed and implemented a new fire safety strategy before renovating the existing building.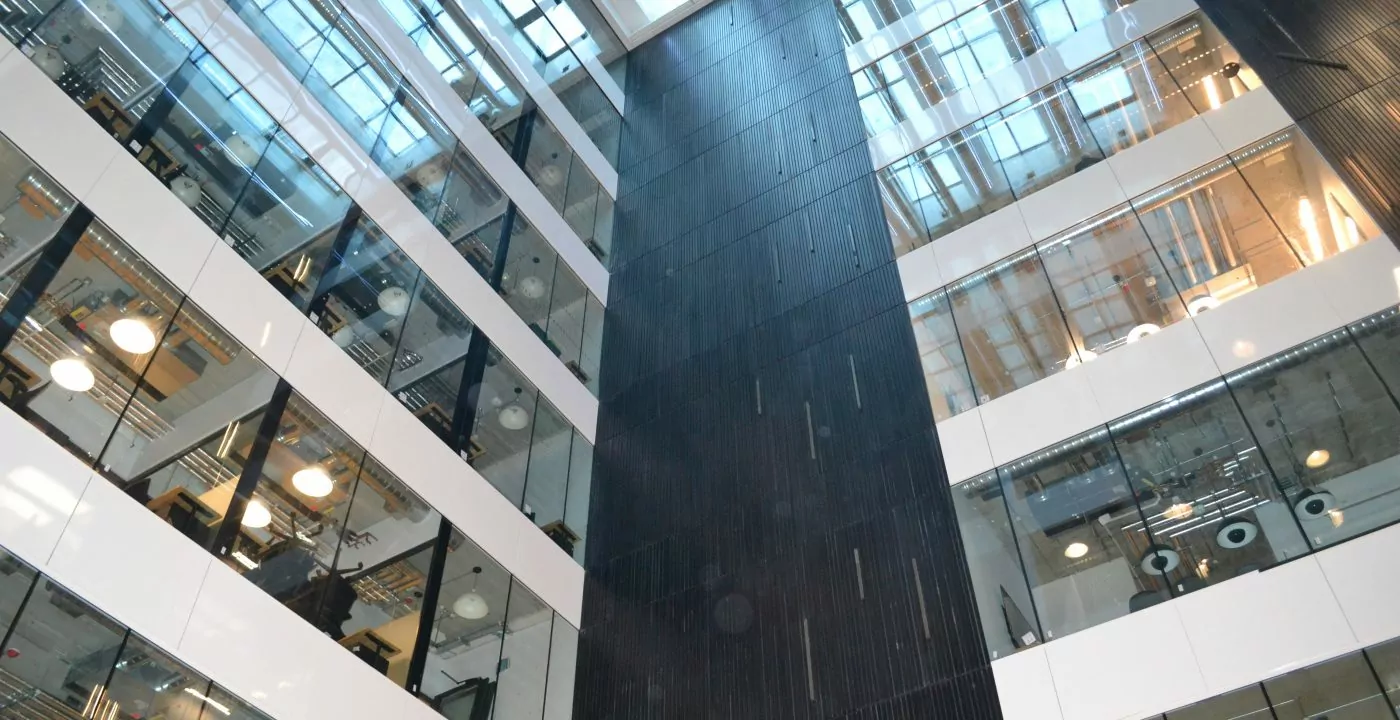 The Challenge
As part of this strategy, the decision was taken to replace a fully-glazed non-fire-rated internal atrium with a new, high-performance fire-rated solution to ensure the highest levels of fire protection.
Spanning five storeys, the atrium would create a functional yet architecturally stunning light-filled centrepiece within the modern office space.
Forming part of the broader regeneration of Dublin Landings, bringing this aspect of the project in on time would be critical.
As a result, Walls to Workstations were tasked with removing and replacing the five-floor atrium in just six weeks to see the project through to completion.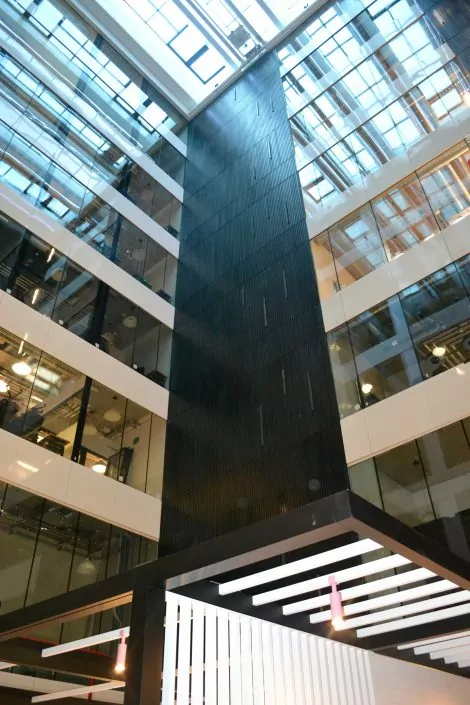 The Solution
Working closely with W2W, Pyroguard supplied more than 500 square metres of toughened EI30 fire safety glass to the project. Equipping fabricators with the flexibility to deliver on ambitious architectural projects which require large expanses of glazing, Pyroguard toughened glass provides protection against flames, smoke and radiant heat and delivers impact classification of 1B1 to EN12600.
Complementing modern architectural ambitions, the inclusion of large areas of toughened glazing within projects helps to safely incorporate natural light into buildings, something which is critical in renovation projects where buildings are being transformed from their original purpose.
In practice, this sees spaces flooded with natural light, elevating levels of light transmission throughout a building and having a positive impact on occupants' wellbeing – crucial in delivering functional and inspiring workspaces.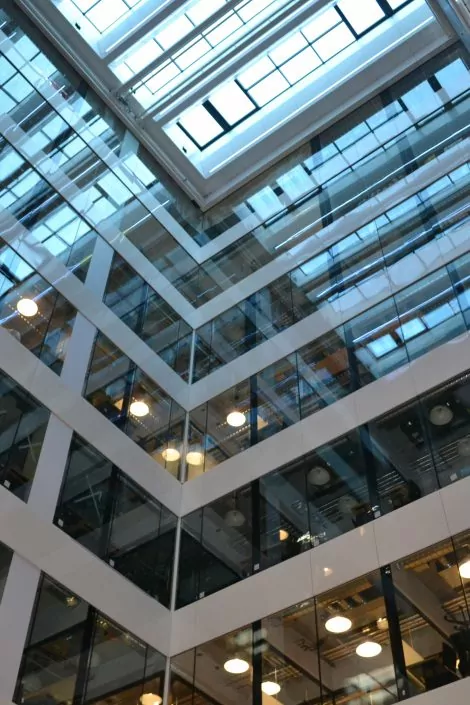 What the client said
"
"
Pyroguard was the ideal partner – their expertise meant they had the capability to fulfill the delivery of a high-performance system to fit the bespoke requirements of the space and frame, while their technical support facilitated the successful installation of the system, enabling us to bring the project in on time.
Brian Kelly, Walls to Workstations