Product:

Smokeguard
Location:

France
Pyroguard Smokeguard maintains safety and aesthetics for French conference centre.
Creating visually stunning buildings without compromising on safety is one of the biggest challenges for modern day design.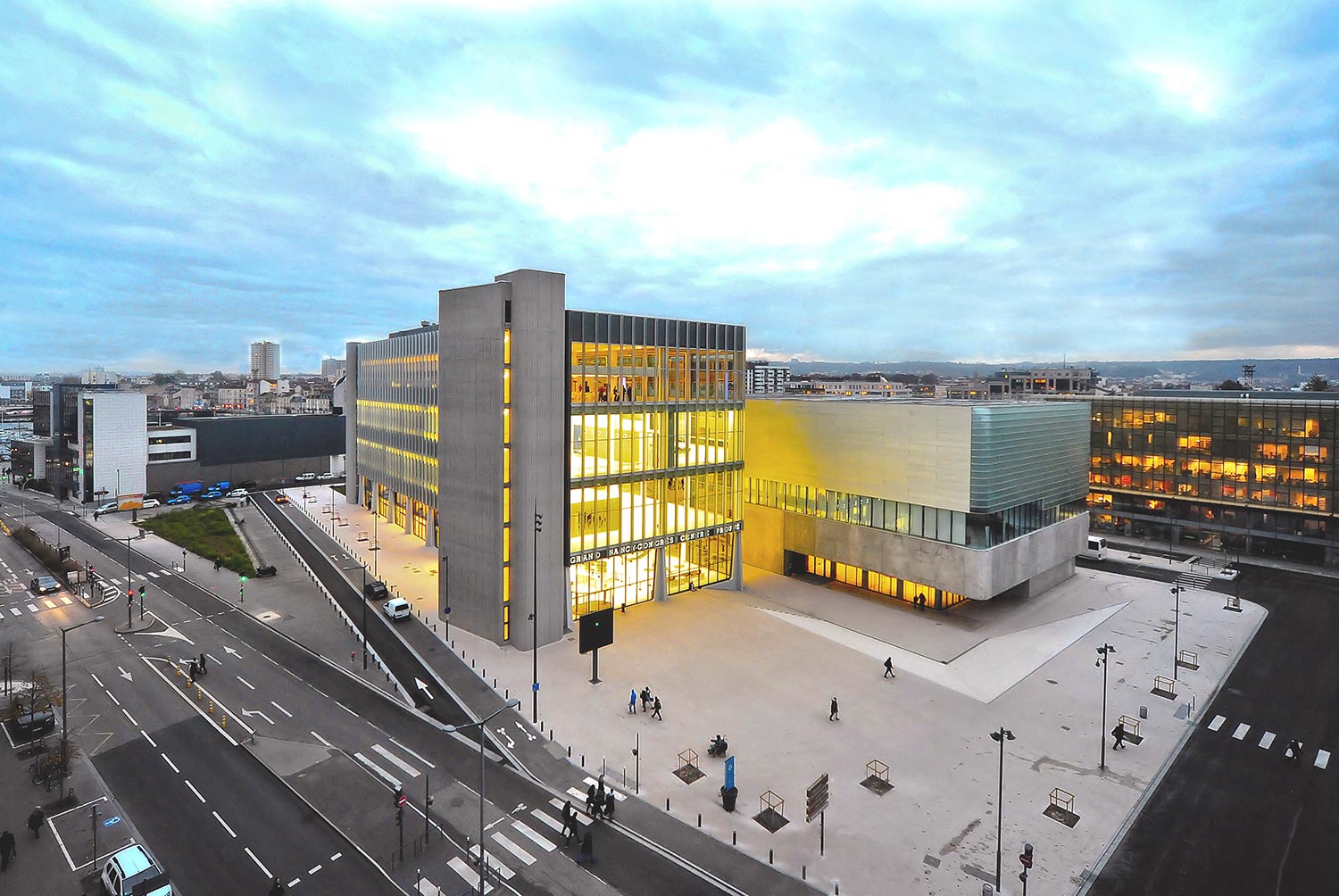 The Challenge
Located in the city of Nancy, the Centre Prouvé offers a flexible conference space complete with a 3000 m² exhibition hall, two auditoriums, thirteen meeting rooms and a panoramic reception area.
With glass playing an integral role in the building design, the architect required a proven smoke control solution which would not distort the aesthetics of the development while adhering to safety regulations. Additionally, due to the high footfall of visitors, the chosen solution would have to be maintenance free.
As a leading fire-glass specialist, Pyroguard was approached by the architect Marc Barani of Atelier Barani to offer a suitable solution.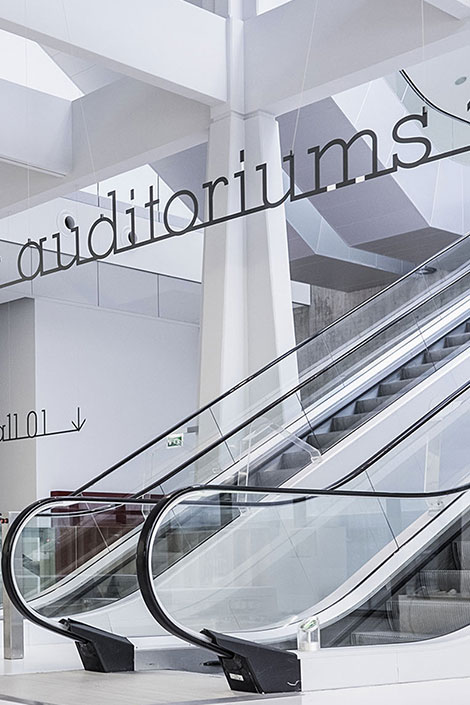 The Solution
To meet these requirements Pyroguard recommended Smokeguard – a permanent, maintenance free glazing solution which acts as a smoke barrier, keeping low-level toxic fumes at bay for up to half an hour to give visitors maximum time to exit the building safely.
Thanks to its perfect transparency, Smokeguard also met the aesthetic requirements with the 8 mm thick tempered monolithic glass offering 87 per cent light transmission, to provide the perfect transparent protective barrier with minimal visual impact.
As a result, over 100 m² of Smokeguard was installed to the atrium, escalators and lift areas utilising its patented fastening system to mount the system to the ceiling areas.
Click here for further information on Smokeguard or for further advice and support please contact us.