The modern hotel is just one of several new developments being constructed, as the existing town centre is being physically moved and relocated a few miles away.
Working with Glasfasader Norr AB, we supplied our Pyroguard Protect toughened fire safety glass throughout the hotel's internal atrium.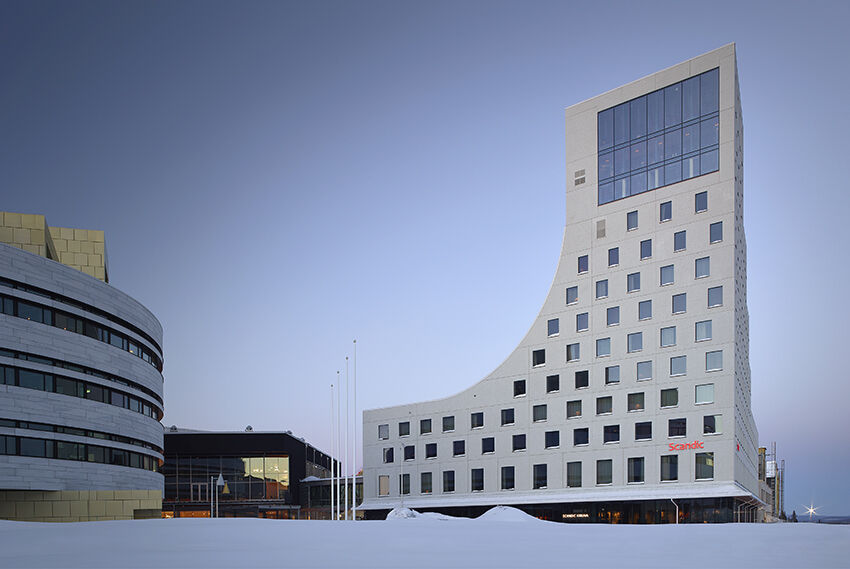 Pyroguard Protect is our range of toughened fire safety glass which provides integrity and heat insulation for 30 to 120 minutes (EW Classification) and 30 to 180 minutes (EI Classification). The solutions provide 1B1 impact classification offering high performing acoustic properties and UV stability.