Product:

Pyroguard Protect
Location:

India
We've recently been working with Windsor Group on the construction of their new IT Park, Windsor Grand, in Noida, India
Manufactured to a bespoke specification, Pyroguard's range of toughened fire safety glass, Pyroguard Protect, was recently installed inside the impressive IT Park

We worked with Rahul Chaudhary at WINDSOR GROUP on the construction of their new IT Park, Windsor Grand, in Noida, India, we supplied our Pyroguard T EW 120-13 mm fire safety glass on this striking and futuristic-style building project. Installed in the building's reception area, lift lobbies, and common floors, Pyroguard Protect has helped contribute to the creation of a contemporary and safe space. What an impressive looking building!
Pyroguard Protect a range of toughened fire-rated glass which provides integrity and heat insulation for 30 to 180 minutes (EI Classification). The solution provides 1B1 impact classification, high performing acoustic properties and UV stability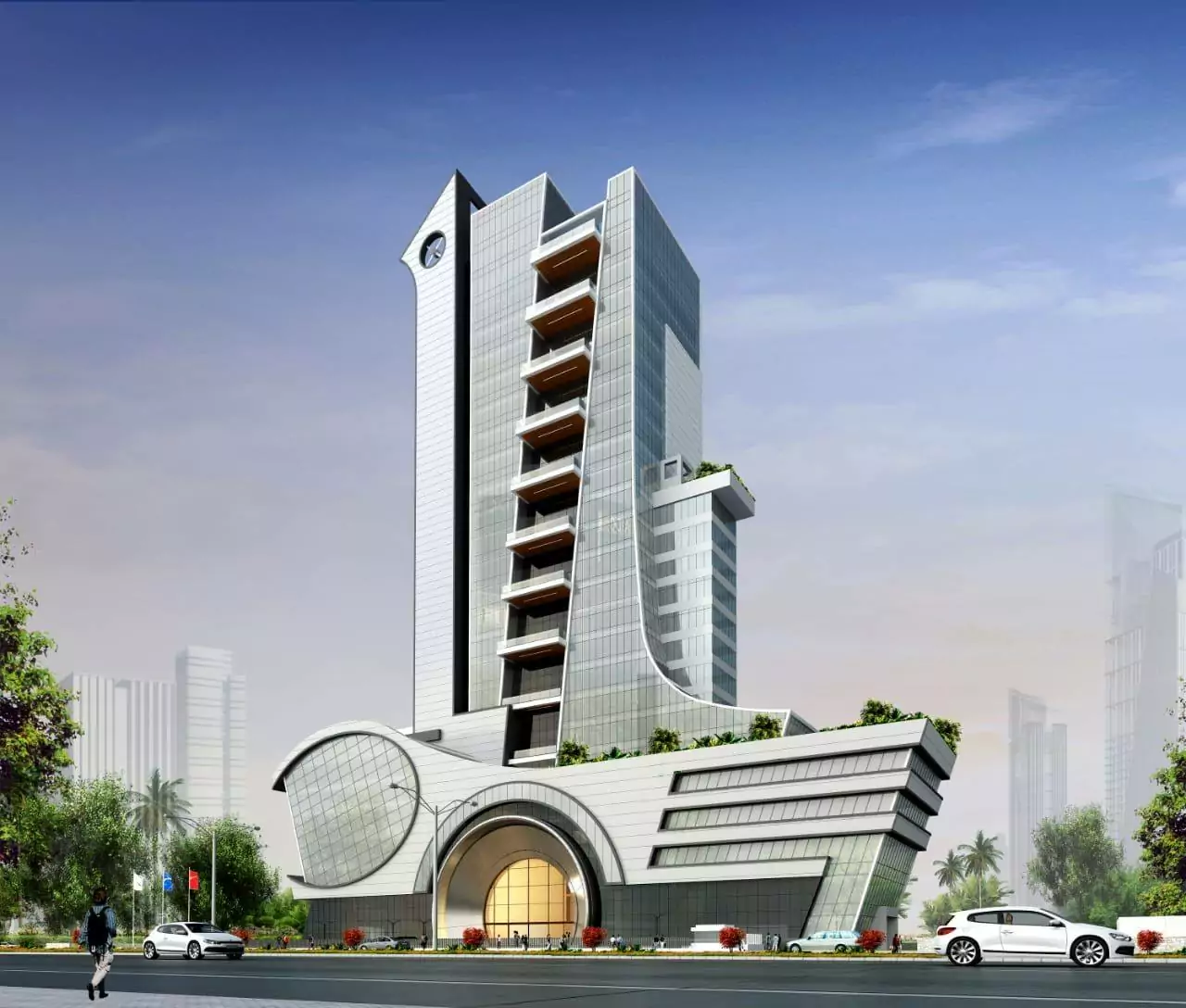 Looking like something straight out of a sci-fi movie, we've been proud to recently work on this striking building project.
Pyroguard Protect, benefits from EI fire performance gives the best protection for people and property, engineered to meet your specific project requirements, meets 1B1 impact standards without the use of additional counterpanes, and is simple to specify for the widest possible range of projects whilst providing peace of mind throughout the lifespan of the product due to UV stability.