Oslo Airport, Scandinavia
Pyroguard Protect, our toughened fire safety glass combines multi-functionality with aesthetic design in this beautifully glazed façade system on Oslo Airport.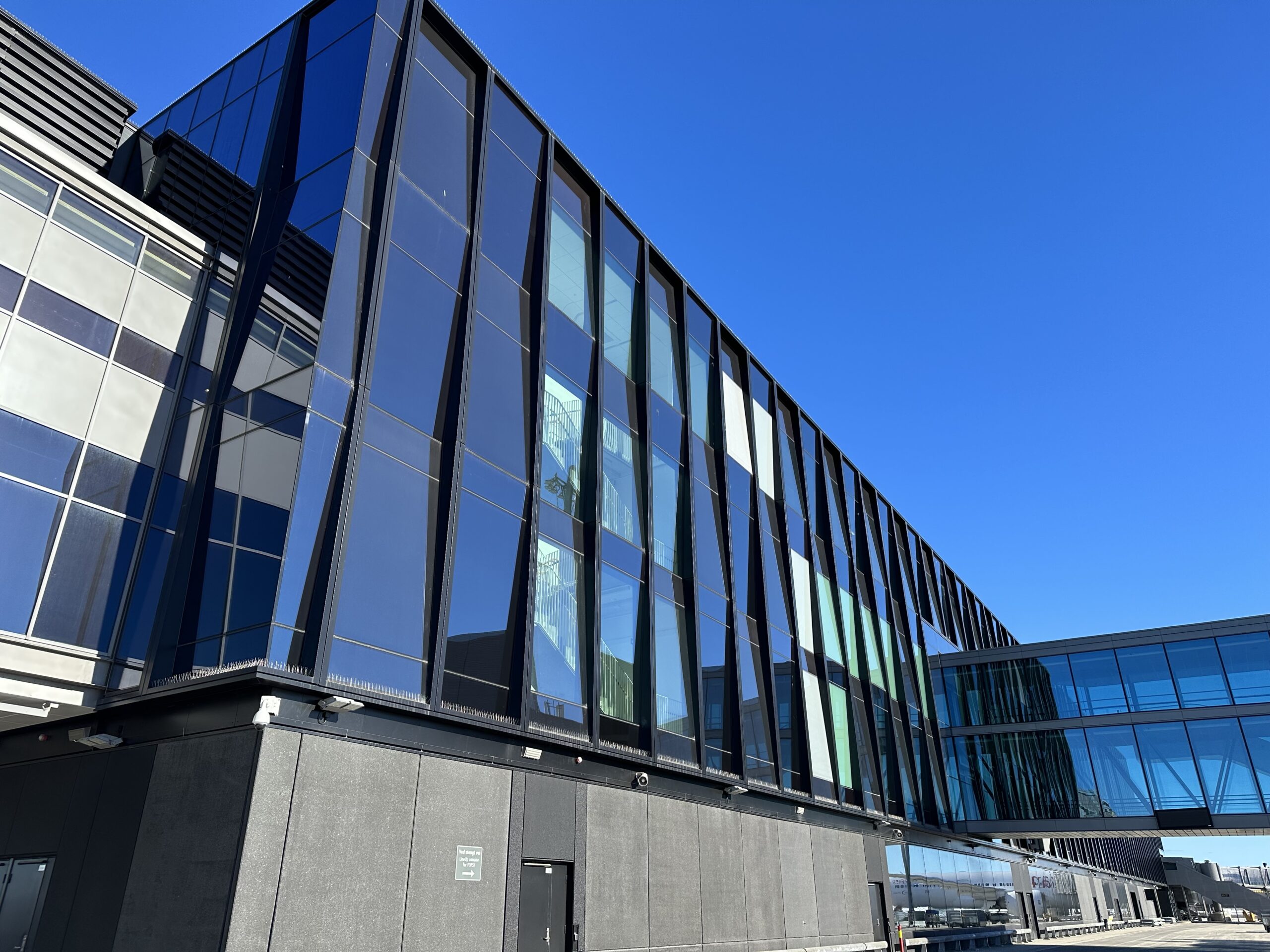 Working with Glassense and Lindner Scandinavia AB, Pyroguard Protect EW30, was fabricated into TGUs with solar control counterpanes and installed into frames, designed and manufactured by Lindner AB.
The whole system was fully tested for this bespoke project, with our fire safety glass designed to protect the airport terminal building from potential fuel fires when refuelling the aircrafts.
Pyroguard Protect is our range of toughened fire safety glass which provides integrity and heat insulation for 30 to 120 minutes (EW Classification) and 30 to 180 minutes (EI Classification). The solutions provide 1B1 impact classification offering high performing acoustic properties and UV stability.