Product:

Pyroguard Firesafe
Location:

Sweden
Putting safety and aesthetics at the forefront of design
Combining practicality and aesthetics to create a world-renowned research facility.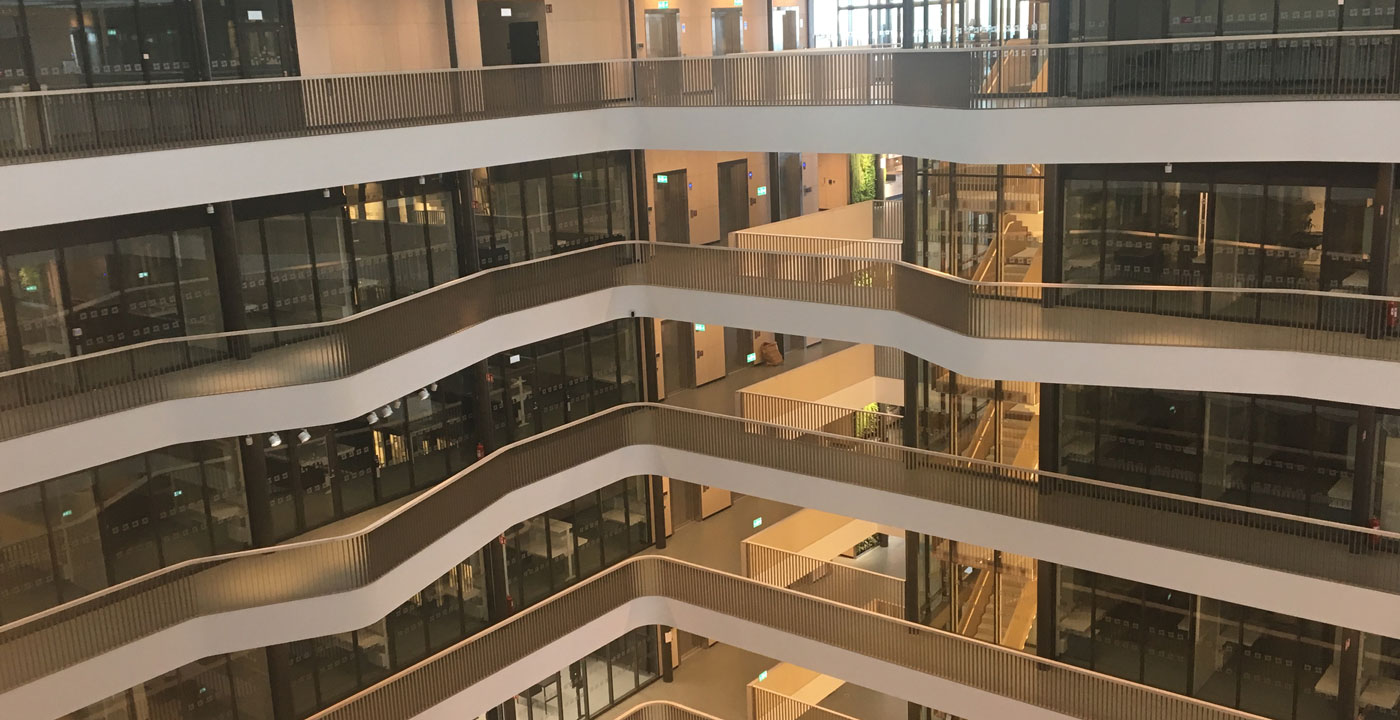 The Challenge
This purpose-built, cutting edge medical research facility forms part of the Karolinska Instituet and is now one of Europe's largest laboratories.
Home to over 1,600 scientists and support staff and with such a high footfall, the safety of individuals took centre stage in the design and construction of the facility.
Additionally, ensuring a design which aided world-class medical research was of utmost importance. This meant creating inviting, collaborative meeting spaces which were flooded with natural light, as well as rooms which could achieve the correct acoustic and impact performance requirements to contribute to the accuracy of the laboratory's critical research.
To achieve all of these requirements, specifying the correct materials was crucial to achieving the architectural vision of the building, centred around a spectacular glass atrium which connects the outside with the inside. Pyroguard was approached to deliver a solution which would ensure compliance with safety regulations.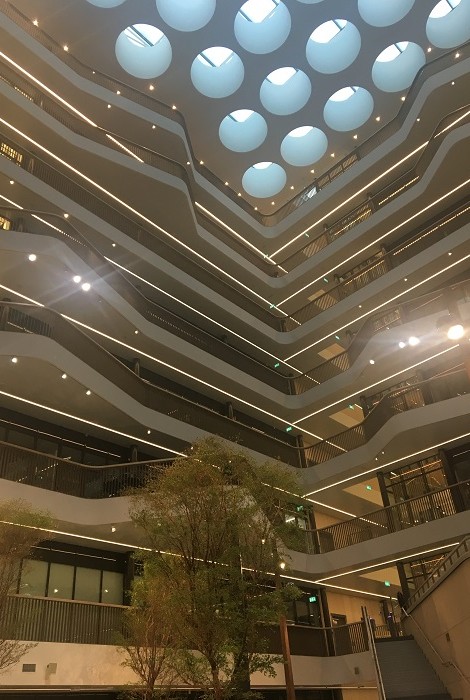 The Solution
With glass playing a crucial part in the building's design, it provided a practical way of delivering adequate fire protection, making Pyroguard Firesafe ideal for the project.
With EW-classification, the solution protects against flames, smoke and radiant heat for between 30 and 120 minutes, while also providing additional radiant heat control to deliver greater fire protection.
The structural integrity of the product further ensures it can be handled and installed in the most challenging applications, including Biomedicum's beautiful glass atrium.