Greenwich Millennium Village, UK
Greenwich Millennium Village in south-east London is one of many new developments to feature Pyroguard Balustrades on its apartment balconies.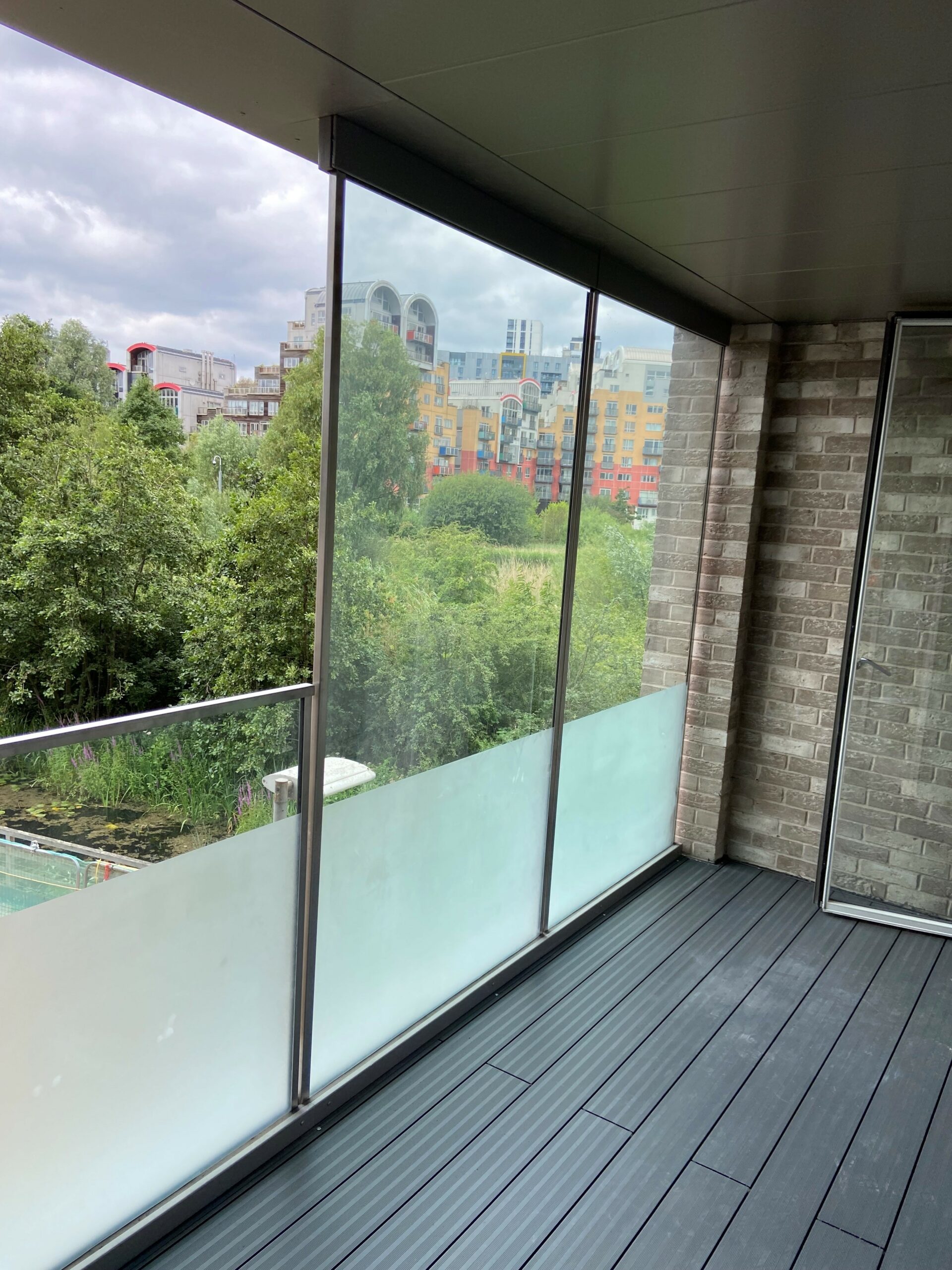 The mixed-tenure modern development located on the Greenwich Peninsula has been designed with a strong emphasis on creating a community where residents can enjoy a balance of living and working.
In collaboration with Architectural Metalwork Installations Ltd (AMI), Pyroguard Balustrades was installed as part of AMI's Fire-Tek A2 fire rated glass balustrade system with the addition of sandblasting. Sandblasting glass has the ability to continue transmitting light meaning it still offers the desired light open space but provides residents with individual privacy which was a key requirement throughout this project.
Designed specifically for balcony and balustrade applications and suitable for installation on buildings over 11-metres tall, Pyroguard Balustrades is our toughened fire safety glass, manufactured to classification A2-s1,d0. In addition to its fire reaction qualities, Pyroguard Balustrades also offers additional excellent light transmission and is certified to the 1B1 impact resistance rating (according to EN12600).