Working with Optima Systems for client Audley Villages, the iconic grade II listed neo-Georgian mansion Northcote House in Sunningdale has been transformed into a luxury retirement village.
Pyroguard Infinity fire safety glass was installed in Optima's Technishield 65 and 70 fire-rated screens for partitions and doors to help create a bright and beautiful atrium that looks over the central lobby and bar area, combining 'wow factor' architecture with fire safety.
With our ability to offer corner solutions and no intermediate vertical frame profiles required, Pyroguard Infinity is the perfect way to meet safety regulations without compromising on design or aesthetics.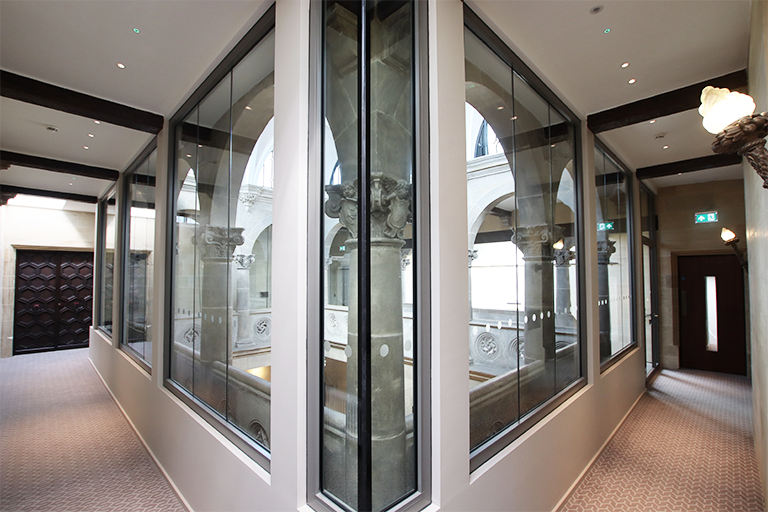 Pyroguard Infinity is our range of fire safety glass certified for butt-joint applications, providing integrity and heat insulation for 30 and 60 minutes (EI Classification). No intermediate vertical frame profiles are required, providing visually appealing seamless partitions between rooms and corridors.