Product:

Pyroguard Protect
Location:

France
Pyroguard Protect ticks all of the boxes for new state-of-the-art ice rink
The Challenge
For the ambitious architectural project, where safety and design were key, Pyroguard T-EI60/25-3 provided 60 minutes of integrity and heat insulation, as well as 1B1 impact classification, UV stability, and strong acoustic performance for the curved interior glass partition.
Contemporary and captivating, the building is designed with a curved structure, which is also reflected through the interior elements. Due to the nature of the leisure environment, prioritising fire safety from the offset was crucial to ensure that staff and visitors have an adequate means of escape in the event of a fire.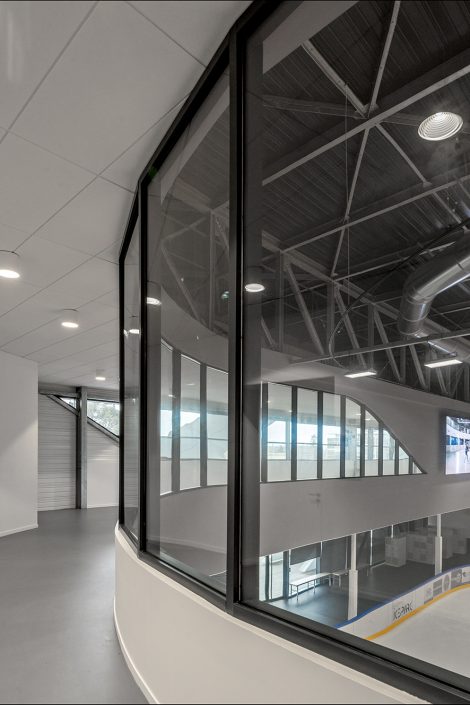 The Solution
Ouest Serrurerie was appointed to design and install the fire safety glazing system in the viewing platform areas, which overlooks the recreational ice rink from above.
In line with the design objectives of the project, a series of full-length glass windows that curved off into a geometric point was proposed to follow the shape of the ice rink. Indeed, Ouest Serrurerie needed custom sized glass panes, as well as framing, in order to achieve this.
Working closely with the Pyroguard technical team, Pyroguard T-EI60 from the Pyroguard Protect range, was chosen for its ability to be custom manufactured to suit the individual project's needs.
Pyroguard's toughened fire safety glass provides 60 minutes of protection against flames and smoke and enables the transmission of natural light, acoustic control and thermal and solar performance, while losing no aesthetic benefits and maintaining the highest standards of safety.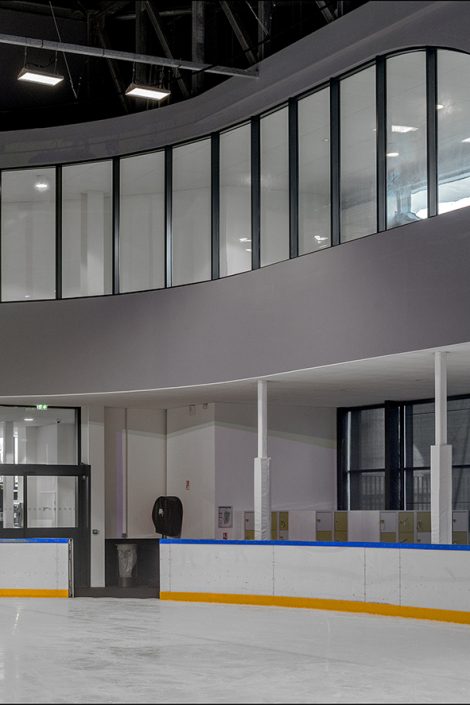 What the client said
"
"
Pyroguard provided the product with good lead times and was able to support us throughout the entire installation. The Angers ICEPARC project has proved that making buildings safe does not have to come at the cost of aesthetically pleasing design, while the performance of Pyroguard Protect gives the best protection for people and property.
Mr Dangnoise, Director at Ouest Serrurerie