Complementing modern architecture, our range of toughened fire glass products are the perfect choice when designing and creating fire rated façades.
Glass façades are commonly used throughout contemporary architecture and offer a breath-taking first impression to any visitors or passers-by. The expanse of glass on the exterior of a building must not only be aesthetically pleasing, but it is essential for it to perform just as well.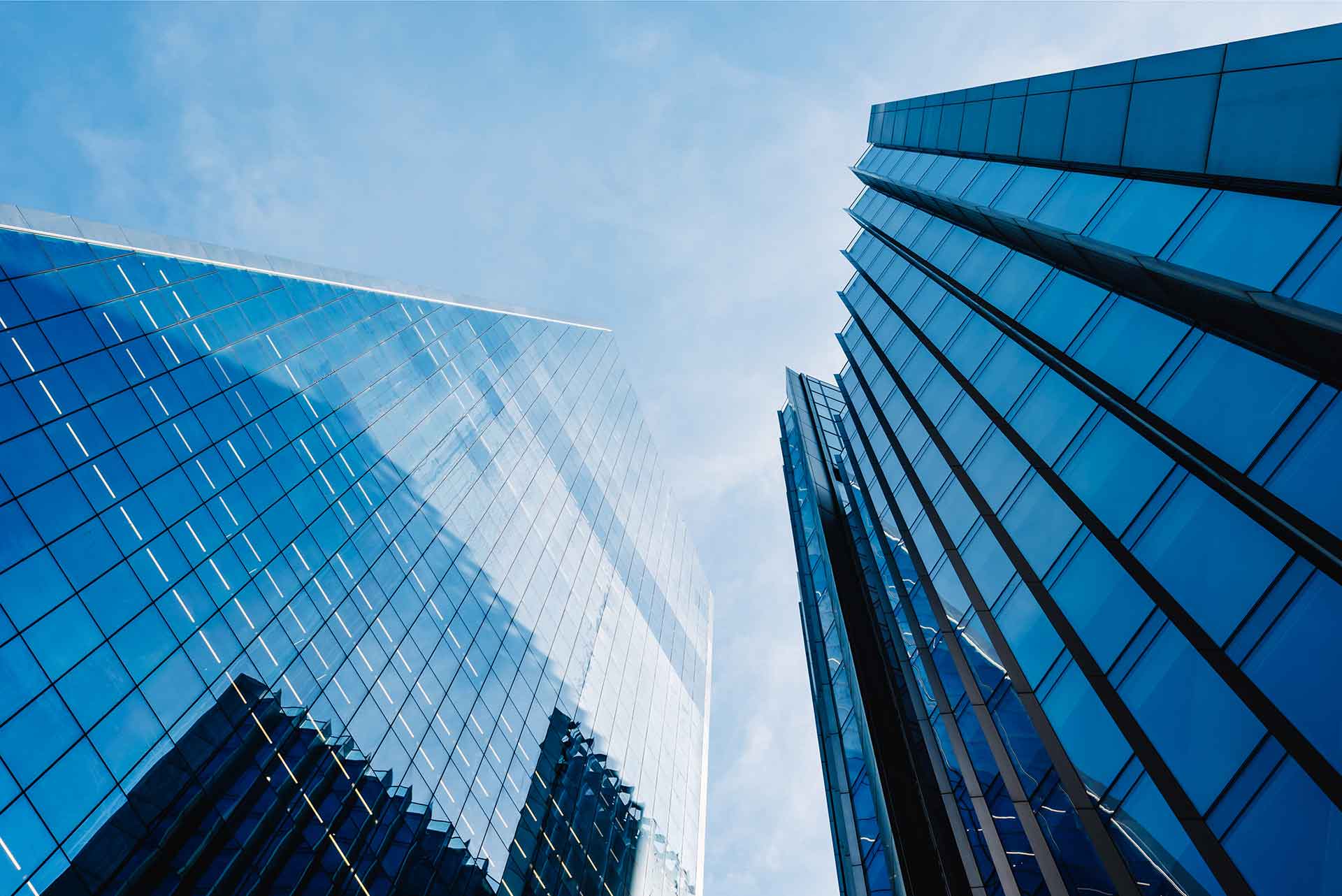 High-performance fire rated façades
Offered in some of the largest tested sizes on the market Pyroguard's range of fire safety glass solutions are perfectly suited to façade applications and can meet the challenging demands of even the most ambitious projects. Our toughened fire safety glass is perfect for use in large uninterrupted areas, such as curtain walling, façade applications and atria.
Complementing modern architectural ambitions, the inclusion of large areas of toughened glazing within projects helps to safely incorporate natural light into buildings, something which is critical in renovation projects where buildings are being transformed from their original purpose. In practice, this sees spaces flooded with natural light, elevating levels of light transmission throughout a building and having a positive impact on occupants' wellbeing – crucial in delivering functional and inspiring workspaces.
Multi-functional fire rated systems
When used in such applications, our fire safety glass can also be installed alongside other specialist glass counterpanes to achieve a multi-functional system. For example, you can combine our solutions with counterpanes that improve solar control, thermal insulation or acoustics, without compromising on fire performance.
Why choose Pyroguard?
Pyroguard is part of the Technical Fire Safety Group, and the world's leading independent provider of fire safety glass for timber, steel and aluminium applications.
For over 30 years, Pyroguard has been manufacturing and supplying high-quality fire safety glass to businesses across the globe.
Our passion for high-quality fire safety glass underpins all we do. Get in touch today to find out more about how our fire glass products can help you create a visually stunning and more importantly, safe and compliant fire rated façades.
For further information why not try our Product Selector or contact us for further details.
Ready to get started?
Contact us to for further advice or to discuss your next project.
You're in safe hands.