Pyroguard launches new online Product Selector
Pyroguard, part of the Technical Fire Safety Group and the leading independent provider of fire safety glass, is pleased to announce the launch of its new Product Selector, providing a fast, easy to use and more efficient online user experience.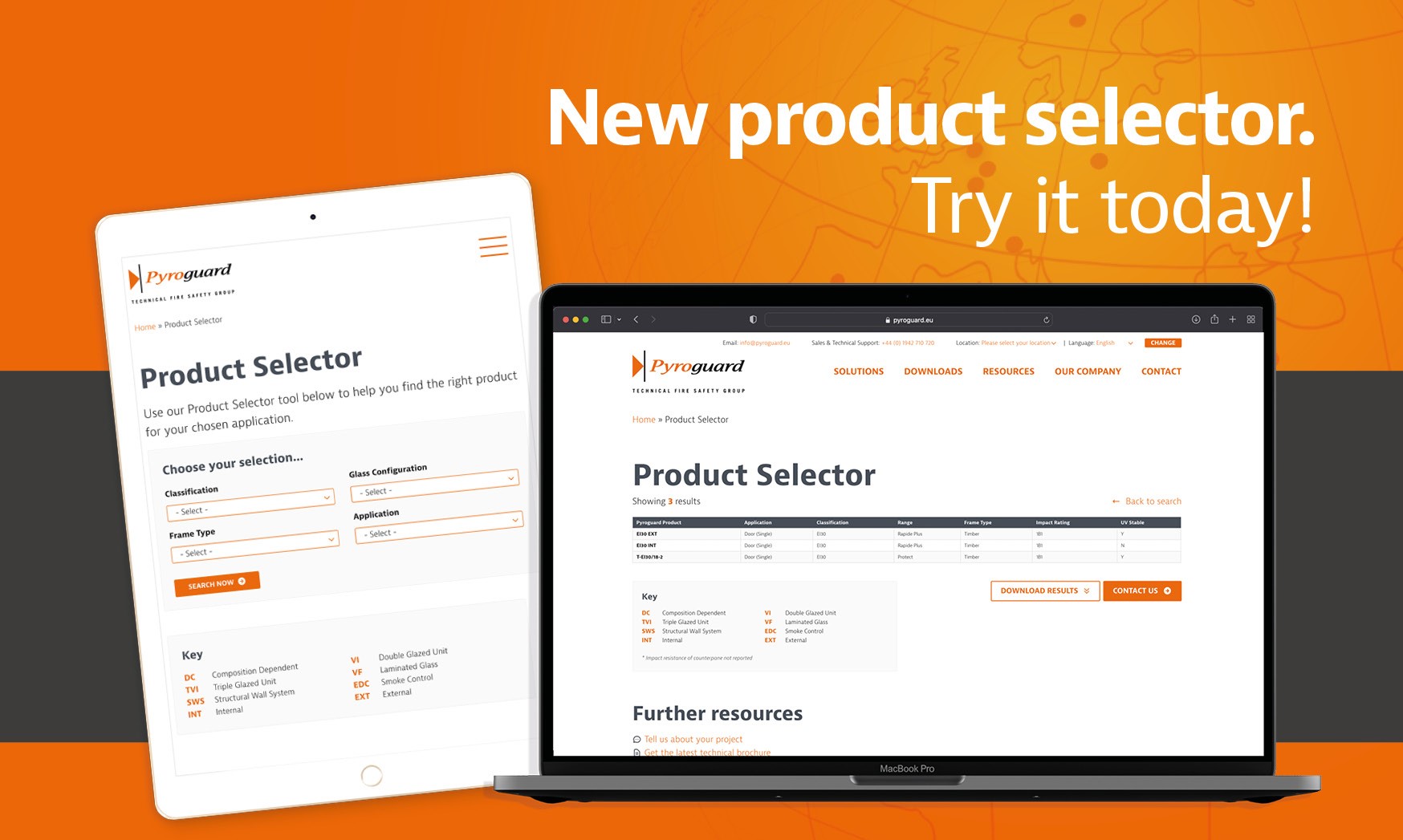 Freely available for use on the fire safety glass manufacturer's website, this new online tool saves customers and specifiers time, provides instant access to results and ensures that the right product is chosen for the intended application.
Users can easily search via a range of options and parameters, including the required classification, configuration, system frame type and application. The intelligent portal then generates a selection of suitable products, along with its corresponding information, ready for downloading. Regularly updated with the latest technical and product data, customers can be sure that they're getting the most up to date information.
Speaking on the launch of the tool, Charline Adams, Marketing Communications Manager at Pyroguard said: "Following the launch of our new website earlier this year, the new Product Selector is our latest online development, providing our customers all over the world with a handy resource that generates instant results.
"We fully appreciate that sometimes selecting the correct fire safety glass and system can be tricky – and so a fundamental part of the brief was to develop a tool that was helpful yet quick and easy to use. Plus, you can also download the results for future reference or before talking to us for additional technical support or advice.  We're delighted to bring this additional functionality to our website."
The Product Selector incorporates Pyroguard's complete range of cuttable and toughened fire safety glass solutions, including Pyroguard Rapide, Pyroguard Protect, Pyroguard Firesafe, Pyroguard Infinity and the recently launched Pyroguard Balustrade.
For more information please contact us or try the product selector here!