New Year, New website for Pyroguard
Pyroguard, part of the Technical Fire Safety Group, is excited to kick-start 2022 with the launch of its new website. Boasting a fresh, modern look and designed to provide the ultimate user-friendly experience, the new website allows visitors to easily browse and research products from across Pyroguard's comprehensive portfolio.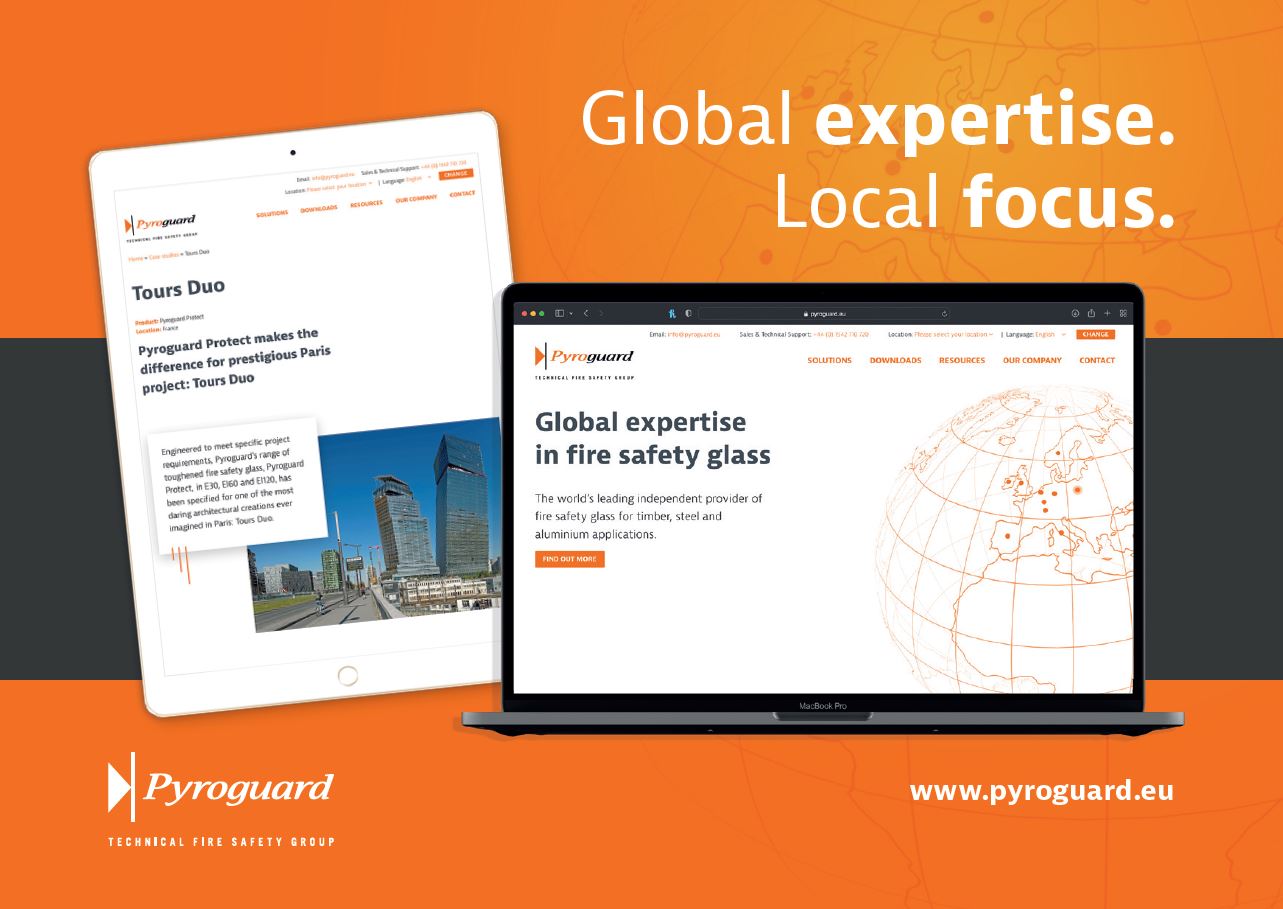 Reflecting Pyroguard's rapid growth and presence in markets worldwide, the new website is designed to serve as a one-stop resource for visitors wishing to learn more about Pyroguard's range of fire safety glass solutions. The site is also now available in Spanish, German and Italian, as well as English, Dutch and French.
In addition to the new, modern look and available languages, the website has been revamped to include a whole host of user-friendly features, offering improved navigation and functionality. For example, visitors can now benefit from the ability to easily filter and search for products depending on application (such as doors, windows, curtain walling or partition walls), performance classification or sector, with the website forming a key part of the customer's journey in choosing the right fire safety glass for their individual requirements. The website also offers access to an updated project questionnaire, which can be completed online.
Visitors can benefit from having quick and easy access to Pyroguard's online resources, with dedicated 'Downloads' and 'Resources' zones. Here, visitors can view and download all of the latest content, including updated product literature, datasheets, technical product guides and case studies.
Charline Adams, Marketing Communications Manager at Pyroguard commented: "We are thrilled to finally be able to unveil our new and improved website and we hope everyone loves it as much as we do. We wanted to ensure that the new website offered our customers and visitors a modern, user-friendly and ultimately valuable experience, providing them with all the information and resources they need.
"At Pyroguard, we pride ourselves on our market-leading technical expertise and support that we offer to all of our customers and this new website is just one such example of this."