Maximise light, style and fire safety with glass façades
Alongside
the paramount importance of fire safety,
glass façades
offer an effective way of maximising a building's natural light transmission, and therefore benefitting occupants in a number of ways. In this blog, we explore how glass façades have a multi-functional purpose, and why you should consider implementing them as part of your initial project design. 
With many projects needing a solution which tackles a multitude of challenges, such as creating a bright and uplifting atmosphere whilst still maintaining safety and style, glass façades are the ideal solution. Perfect for use in large uninterrupted areas such as curtain walling, façade applications and atria, Pyroguard's
fire-rated safety glass
can fulfil the demands of many large-scale projects and provide some of the largest tested sizes on the market.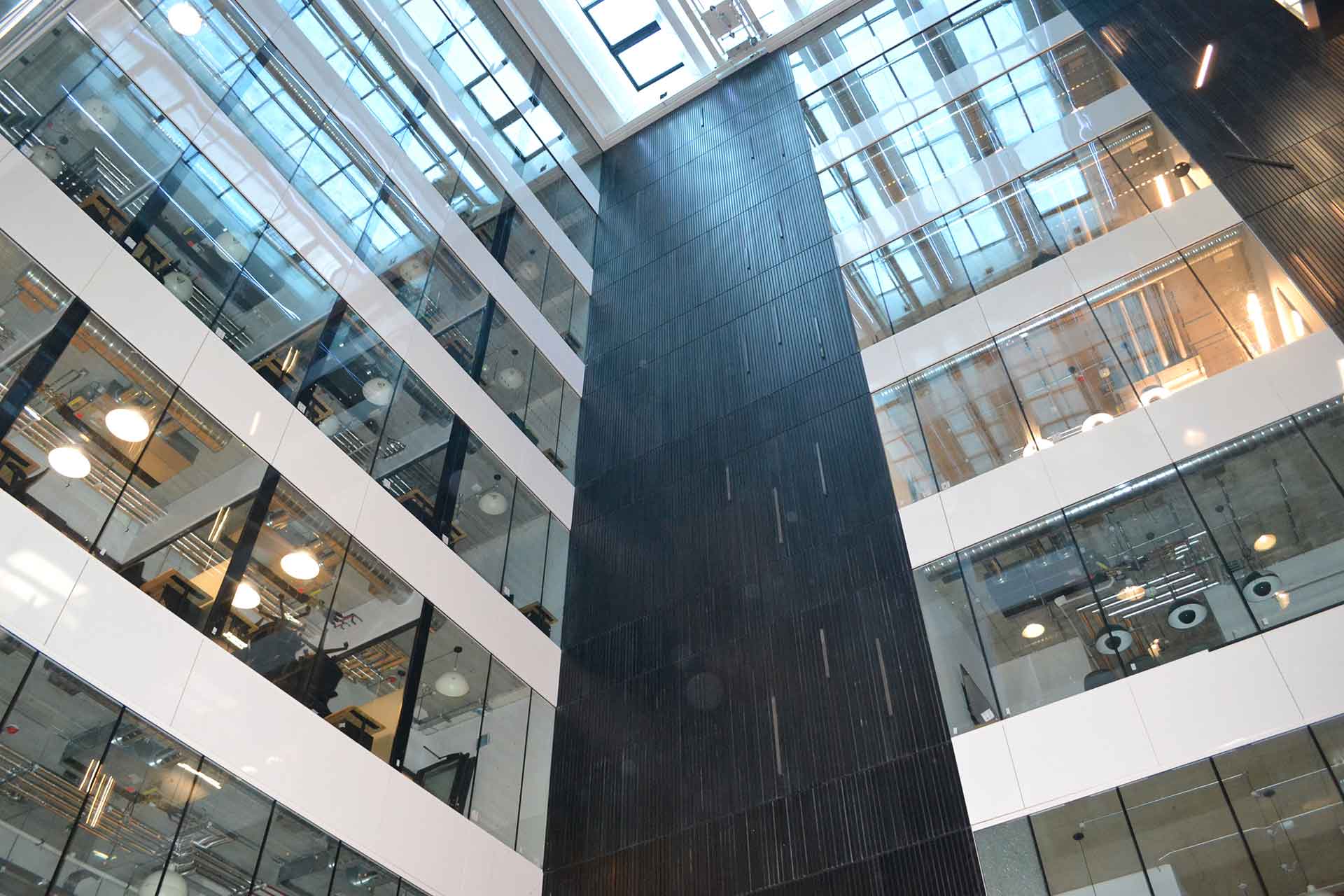 Fire safe and multi-functional glass façades
When undertaking building projects, fire safety is an absolute necessity, so it is crucial you are choosing the safest and most durable option. Our range of toughened fire glass products offer you control when designing your space, meaning you can be reassured your glass façades are of the highest quality.
In addition, our fire rated glass façades can be used in conjunction with specialist glass counterpanes, enabling you to achieve a multi-functional system. Our multi-functional systems allow you to tailor your system to your desired needs, whether that be to improve thermal insulation, solar control or acoustics, all whilst remaining fire safe.
The modern glass façade appearance
Maximising fire safety through the use of glass façades does not mean you have to compromise on the overall appearance of your project. Toughened fire glass offers renovation projects a stunning contemporary look, in-keeping with modern architectural ambitions. The glass units we supply look breath-taking and perform to the highest standards when constructed into façades, helping your project to stay in-touch with contemporary design.
How glass façades improve productivity
Whilst it's important to consider the appearance of your project, it is equally as key to consider how your building design affects the wellbeing of its occupants. Due to the material's natural transparency, glass façades help to maximise light transmission within buildings and therefore elevating the ambient feel of workspaces. Undoubtedly, this has a significant impact on occupants' well-being whilst at the workplace and helps to elevate productivity levels. This is a vital consideration within your renovation works if you are aiming for a functional and inspiring professional environment. 
Each of these features combined, it is clear that glass façades have many different benefits, ranging from fire safety, contemporary appearances and a positive impact for the well-being of occupants and users. At Pyroguard, we can help you tailor glass façade requirements to work alongside other systems, meaning you can achieve the desired performance characteristics through a bespoke multi-functional system.
For more information or to discuss your next project, please get in touch with us today or use our product selector tool to explore further.