Now a team of three, Team India has helped to bring the Pyroguard name and range of fire safety glass solutions to the Indian construction and architectural markets for the last six years. We caught up with Ritesh Chhadwa, Sales Manager – India, to hear more about how the team are driving success in this region.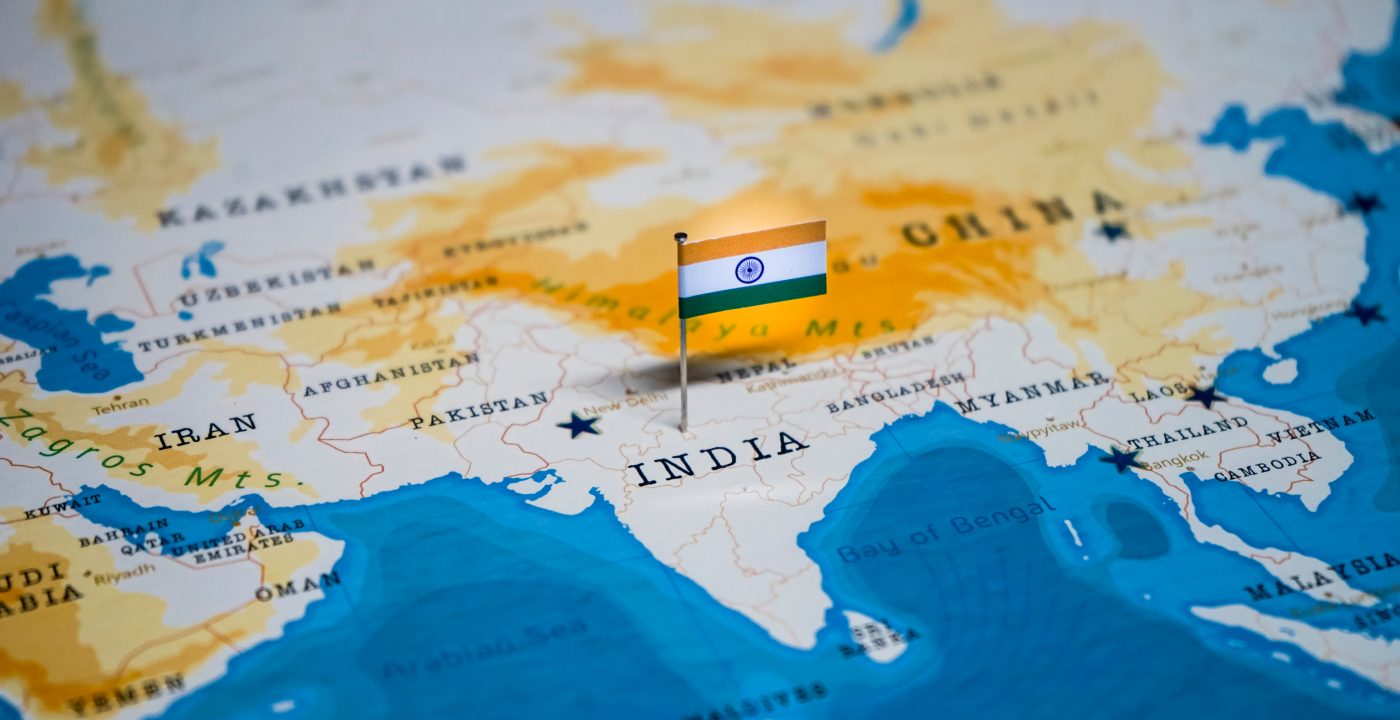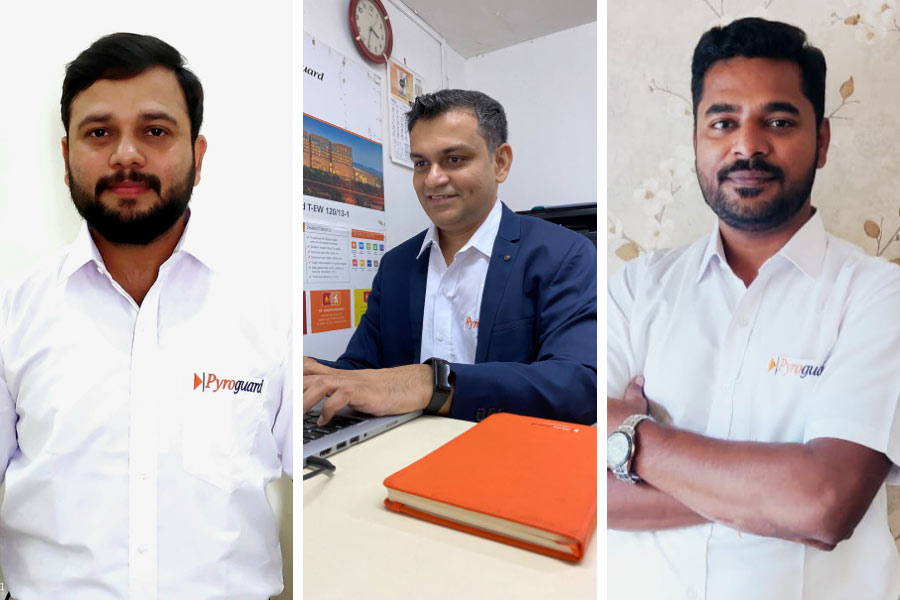 Can you introduce us to Team India?
Certainly! As Sales Manager for India (centre), I'm responsible for the whole Indian region. While I didn't officially join Pyroguard until 2015, I had actually worked alongside Pyroguard before this date, during my role at another glass company in India. This, along with my 18 years of experience within the glass industry and my established relationships with architects throughout India, has proved key in helping to get the Pyroguard name out there.
Then, at the end of 2019, we chose to expand Team India further with the appointment of Nitin Mishra (left) as Sales Representative for North India and Kirankumar (right) as Sales Representative for South India.
The majority of our business comes from the Northern region of India, being the home of Delhi – the capital city – and many major government building projects. We knew that we needed someone in the North to tap into this market demand and be locally available to meet with customers, hence the appointment of Nitin. Having previously worked at AGC Group – another large glass company in India – he was really able to hit the ground running, which was great!
While in Southern India, we previously didn't have much of a presence in this region and so Kiran has been instrumental in helping to change this, by building relationships with local architecture firms and getting the Pyroguard name out there. A science graduate and with a background in civil engineering, Kirankumar has helped to bring something new to Team India.
How do you and your team ensure that you're meeting the needs of each customer?
Here in India, it's important that we are able to offer a complete solution. Many customers don't want to purchase the fire safety glass from ourselves and then have to procure the frame and other components elsewhere. Instead, they are calling for a more streamlined and succinct process, which we have had to ensure that we can deliver.
By developing partnerships with frame manufacturers, we are able to enter the glazing market together and offer the complete solution that architects and contractors are asking for. As well as the right solutions, expert technical support and competitive prices, the Team always works hard to ensure that we provide a prompt and reliable service, being quick to respond to any queries or quote requests – something that I know is really highly valued and appreciated by our customers.
How do you manage to stay connected with each other and also your colleagues across Pyroguard?
We talk…a lot! We're in contact with each other every day, whether by phone, Whatsapp or by email, and are always keeping each other updated with what's going on and any upcoming or ongoing projects. Despite us being spread out across the country, we very much work as a team. In fact, it is no doubt that this strong connectivity has helped Team India to be such a success.
The same can be said for Pyroguard as a wider business too. Despite having offices across the globe, it still remains a very connected and 'together' business. For example, I regularly have catch-ups with Steve Goodburn, our Sales Director who is based in the UK, and he also visits India every few months. And then the glass orders come from Pyroguard's factories in Haydock, in the UK and Seingbouse, France, meaning that we're also in close and regular contact with the teams there too.
Are there any stand-out projects that you've worked on recently that you're particularly proud of?
There are always lots of exciting projects. In Delhi, especially, we've had the opportunity to work on a lot of major government projects, from government buildings to hospitals, which has been great for us and for Pyroguard. There are always new projects coming through so do make sure to keep your eyes peeled for more from us!
For more information, please contact us here.