Fire safety glazing – don't just swap it!
Refurbishment and retrofit projects can present a real danger when it comes to a building's fire safety glass, with the potential for the level of fire protection to be negatively impacted. Here we explore the factors to consider when making a glazing system fire safe and the misconceptions that can persist.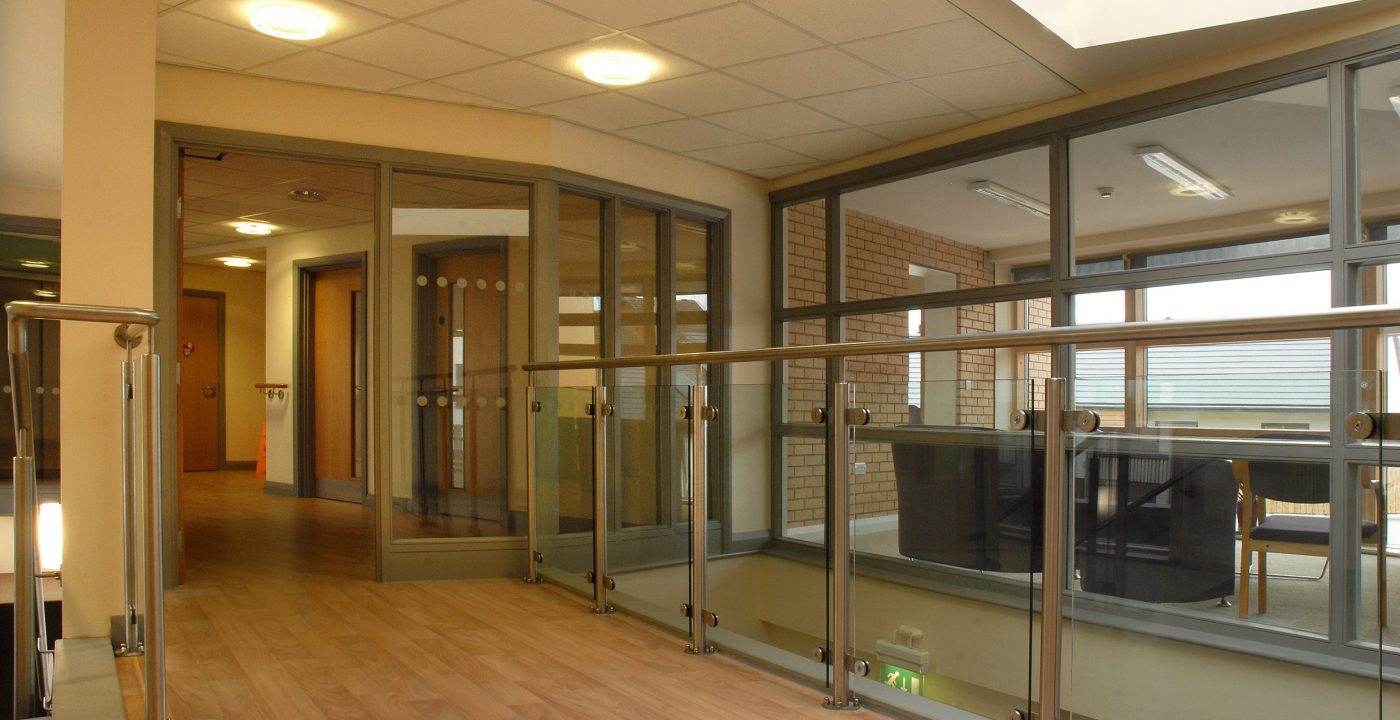 Providing tenants with a safe and comfortable place to live is understandably a top priority for housing associations. As such, installing new fire protection or creating new fire screens may be a consideration in a housing provider's management and refurbishment schedules. Part of a building's passive fire protection and compartmentation strategy, fire safety glass can have a key role to play in the unfortunate event of a fire, helping to prevent its spread and providing occupants with a safe passage of escape.
Depending on the building in question, such glass retrofit projects could take a few different forms. For example, it may involve making an old, non-fire-rated glazing system fire-safe, with the installation of fire safety glass, or installing new fire protection due to a general refurbishment.
While such projects may, on the surface seem straightforward, it is imperative that they are approached correctly. Simply swapping old glass for fire safety glass, without considering the frame or its accompanying components, for example, could lead to severe consequences. With this in mind, the first thing to be aware of is that fire safety glass should not be treated as a standalone product – a common, and dangerous, misconception. Instead, fire safety glass is just one element in a wider fire safety system, performing in conjunction with other components to deliver the required level of fire protection.
This idea of taking a system approach to the specification and testing of building products was strongly advocated for in Dame Judith Hackitt's review into UK Building Regulations and Fire Safety, where she spoke of the importance of evaluating how products will perform together once installed, throughout the building's life. From a fire safety glass perspective, this means considering, and testing, the glass as part of a total system, including the glass, frame, intumescent strips and any other components.
Consider a situation where ordinary window glazing, with a standard aluminium frame, is to be replaced with fire safety glass. Simply replacing the old glass with fire safety glass will not necessarily result in the creation of a fire rated system – and it would be wrong to assume otherwise. For example, a non-fire rated aluminium window frame, without cooling inserts, could melt in the event of a fire, rendering the new fire safety glass useless.
On any retrofit project, the first step is to identify exactly what type of frame is currently installed within the building. Once you have this information, speak to a specialist fire glass provider, such as Pyroguard, who will then be able to offer tailored technical advice and use fire test evidence, whether new or existing, to help ensure that a fire-safe system is constructed.
Understanding that fire safety glass is just one component in a wider fire-safe system, as opposed to being a standalone product, is one of the first steps to ensuring glazing upgrade projects are approached correctly. Indeed, while they may initially seem straightforward, seeking technical guidance and test evidence from a fire safety glass specialist first is key, helping you to continue providing a safe environment for your tenants.
For more information, please contact us.
Ready to get started?
Contact us to for further advice or to discuss your next project.
You're in safe hands.