A little bit about us
Pyroguard is part of the Technical Fire Safety Group and the world's leading independent provider of fire safety glass for steel, aluminium and timber applications.
With over 30 years' specialist experience Pyroguard provides fire safety glass enabling architects, specifiers and installers to achieve their vision of safe and beautiful living and working spaces.
With production facilities based in both the UK and France and strategically located sales locations, Pyroguard is strongly positioned to manufacture and supply the widest range of tested and certified fire safety glass products on a global scale.
Our markets currently include the United Kingdom, Ireland, The Netherlands, France, Belgium, Iberia, Germany, India, UAE, Nordics & North America.
Join us and you will be part of a dedicated team that can really make a difference in a growing dynamic company.
SHEQ Manager (UK)
The SHEQ Manager will focus on ensuring Pyroguard meets health, safety and quality standards with the products it produces and the employee work environment. They will monitor all areas of the business to ensure they adhere to company Health and Safety procedures, and will be responsible for the local Quality Management System, operating with a high degree of autonomy. They will manage quality concerns at customers, supporting sales; and with suppliers, supporting operations.  They will support operations in their continuous improvement programme as necessary and the Group's ESG strategy.
Your main duties include:
Monitor all areas of the business to ensure they adhere to company Health and Safety procedures, carrying out a programme of site audits and safety inspections.
Lead all quality activities within the business including all audits.
Deliver health and safety workshops to employees.
Develop KPI structures and all data recording.
Head up all accident and incident management, investigating all accidents, incidents and near misses including liaising with clients and/or external authorities as necessary.
Chairing regular health and safety meetings with safety representatives and senior management.
Promote a culture of continuous improvement in all matters related to health, safety, quality and the environment.
Follow & establish compliant procedures in keeping with current legal requirements.
Ensure production is in line with the product and process specifications.
Audit and maintain Factory Process Control (FPC) and QMS documents.
Ensure compliance with customer requirements with responsibility for customer complaints management.
Ensure compliance of incoming raw material supply to requirements with responsibility for supplier complaints management.
Ensure compliance with the quality policy, company standards, regulatory and external standards. These include ISO9001, ISO14001, CE Marking (EN12501, EN1279, EN14449) registration.
Support adoption of and certification to new regulatory or external standards.
Support operations to develop best practices.
Support measures to improve inspection methods, equipment/tool performance, product quality, efficiency and morale.
You are expected to have the following knowledge, skills and abilities:
NEBOSH, IOSH, or equivalent safety training / qualifications
Independence
Meticulous attention to detail
Good numerical skills and an understanding of statistics
Planning and organisational skills
Communication and interpersonal skills
Problem solving skills
Teamworking skills
IT skills
You are likely to have received an education or be competent in:
A technical education, preferably with a degree or equivalent in a health & safety, quality, science or engineering discipline is required.  Several years' experience in a SHEQ role coupled with a strong track record in a manufacturing environment are highly preferable.
A background containing experience of glass manufacturing would be advantageous.
No agencies please.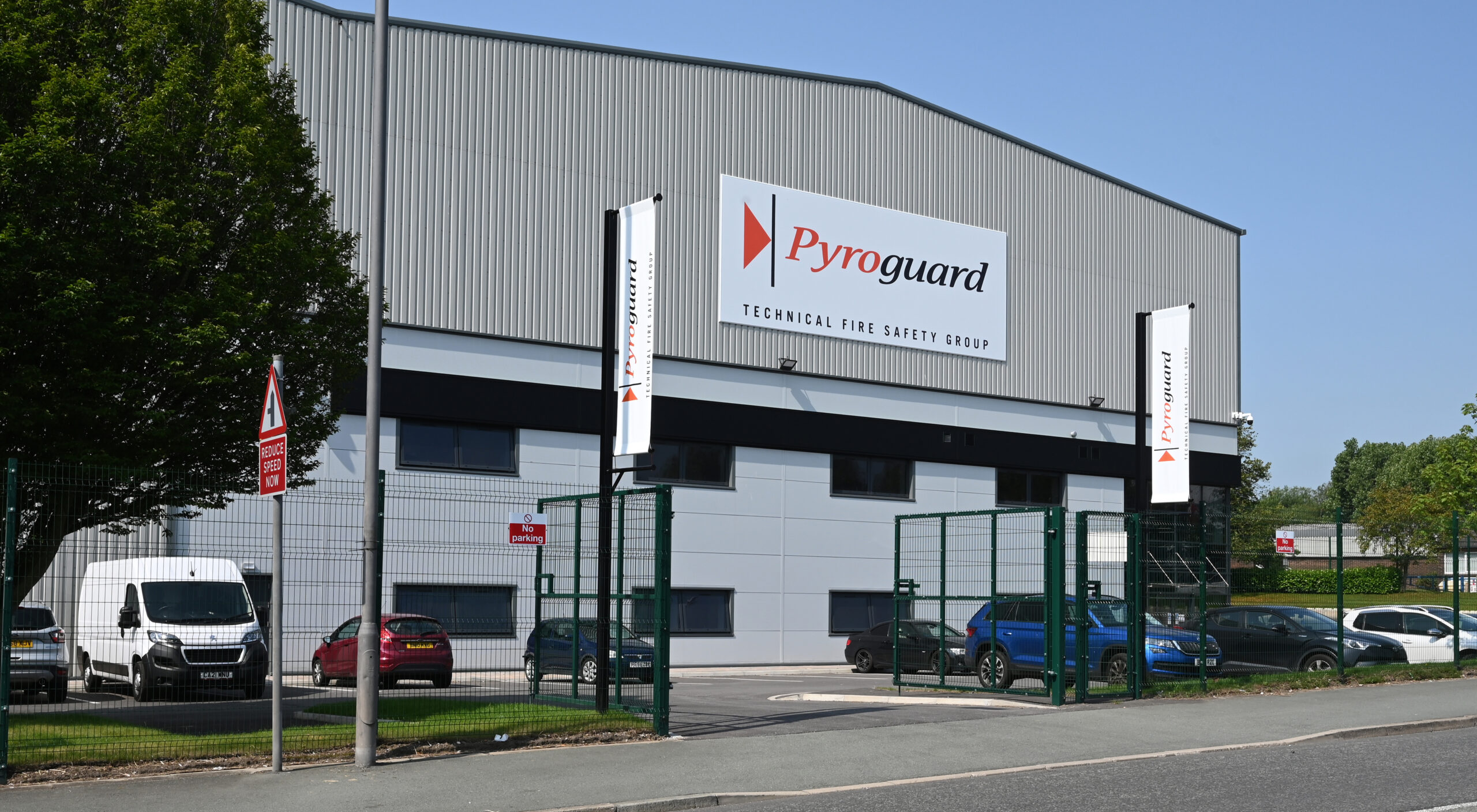 Interested? Then we'd love to hear from you!
Please contact our HR team for further information or to apply please send your CV and tell us why you think you're suitable:
Pyroguard UK Ltd.
Millfield Lane
Haydock
St Helens
Merseyside WA11 9GA
You're in safe hands.