Landscape timber test success for Pyroguard Protect EW30
We're pleased to announce the recent test success of our largest EW30 timber landscape pane to date. This new test is part of our continued developments to push boundaries and increase test sizes for timber in Pyroguard Protect.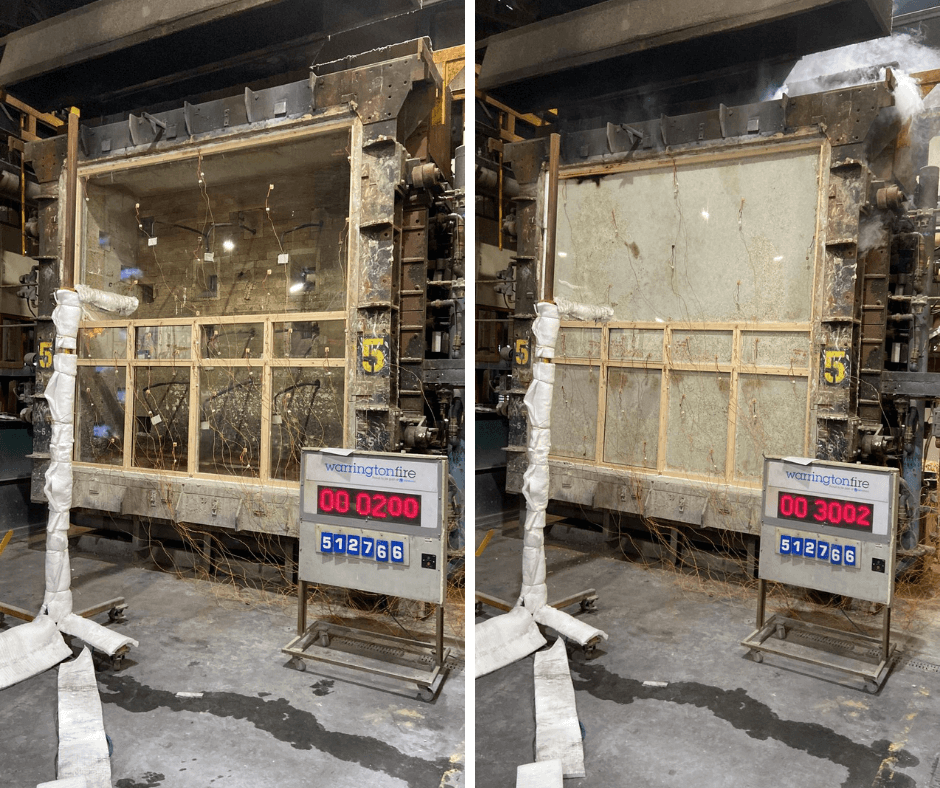 The successful test featured Pyroguard T-EW/13-1 (pane size: 1504 x 2930 mm) and was designed with the following features:
17 mm high beads
Pinned beads
Softwood
Small section mullions and transom
Paintable capping (sealants used for capping glazing to prevent water ingress)
Flexodice BS glazing gasket (intumescent fire gasket for fire resistant glazing systems)
This is the first time Pyroguard Protect EW30 has been successfully tested in a landscape format for timber and we're proud to confirm it comfortably met the target, achieving EW45. This is a fantastic result for the Technical team and means we have the flexibility to offer you an ever growing range.
Watch this space for more timber test evidence coming soon!
Pyroguard Protect is a range of toughened fire safety glass which provides integrity and heat insulation for 30 to 180 minutes (EI Classification). The solution provides 1B1 impact classification, with high performance acoustic properties and UV stability.