Why glass partitions are perfect for the post-Covid office
When it came to ensuring the safety of staff and visitors during the Covid-19 pandemic, glass partitions in offices were instrumental. However, glass partitions remain an ideal solution for the post-Covid office thanks to their ability to provide fire protection and safety as well as improvements in acoustics and design.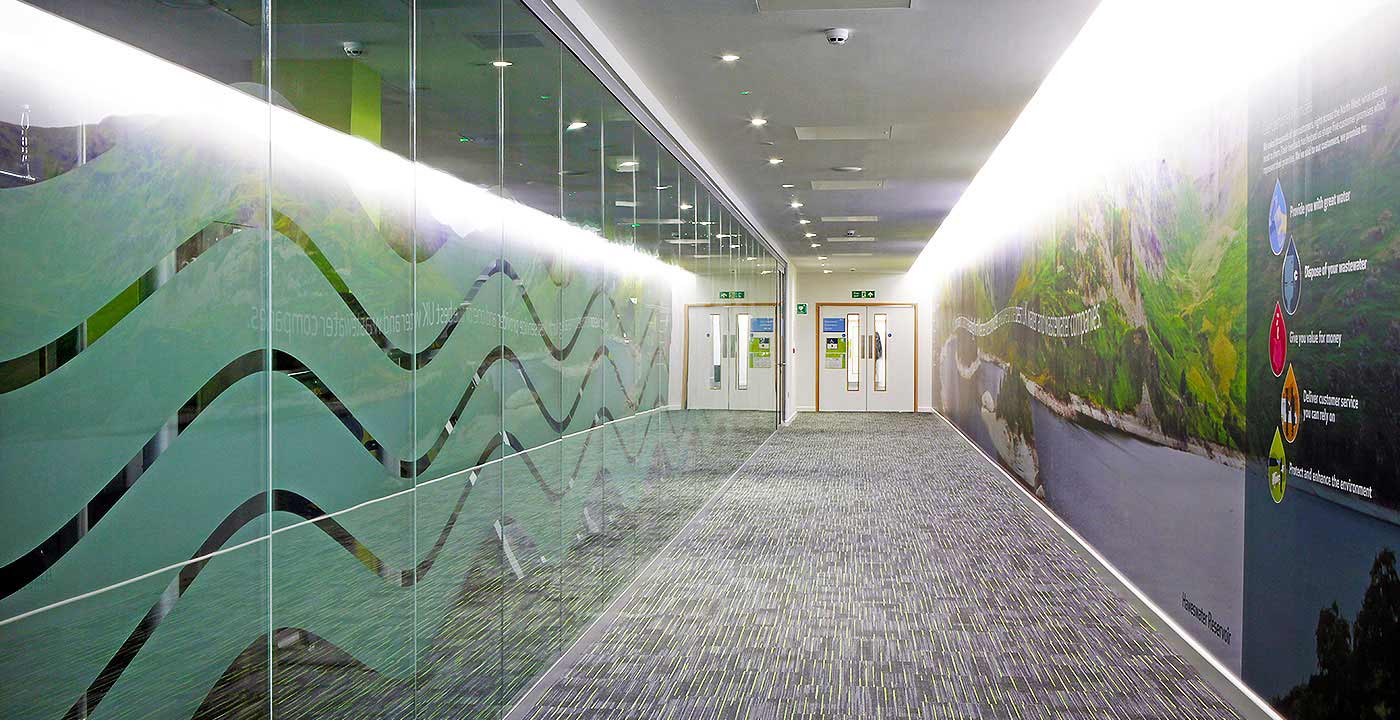 The switch to home working for thousands of office staff during lockdown was relatively easy for some but hugely disruptive for others. And for employers the challenges were even greater, with the difficulties related to communications, logistics, productivity and more. As the shift from pandemic to endemic continues, the 'post-Covid' office is likely to look very different for many.
It is vital that employers find the right balance by incorporating furniture, fixtures and fittings that address the revised requirements of returning workers and employers. Glass partitions represent a robust solution to many of these needs, provided you specify the correct product for your circumstances.
Fire safety
The number one priority of all office fixtures and fittings is the safety of staff and visitors. Pyroguard Infinity is the perfect product for creating fire resistant internal partitions. Providing integrity and heat insulation for 30, 60 and 90 minutes, Pyroguard fire safety glass partitions aid with the safe evacuation of office buildings in the unfortunate event of a fire.
Natural light
There's never been a greater focus on worker well-being and the impact of office surroundings on mental health has been proven several times with natural light being hailed for its positive effects on employee moods and productivity. By specifying a glass strong enough to replace internal structural walls, you can ensure that your office will rely less on artificial sources and more on natural light.
With Pyroguard Infinity no vertical frames are required, resulting in seamless partitions between rooms and corridors that maximise natural light.
Greater openness
Another problem encountered by many working at home alone during lockdown and beyond is the feeling of isolation. Glass partitions allow for greater visibility throughout the office, achieving literal transparency for your organisation and operations. While your workspace may be opened up visually, with high performance acoustic control courtesy of our fire safety glass partitions, you won't see, or hear, any issues with ambient noise.
Sustainability
Climate change and reducing the impact of human activity on the environment is far bigger than an office design trend with environmental credentials becoming an increasingly important buying factor for business owners and even their staff. The contributions that buildings – particularly commercial ones – can make is significant, especially when specifying products which is why Pyroguard partitions are part of an entire range of toughened glass products with an independently BRE verified Environmental Product Declaration (EPD). This details the life-cycle analysis of the product, enabling buyers to better understand its environmental impact.
Interested in fire resistant glass partitioning?
The single most important aspect of your office environment pre-dates the pandemic – worker health and safety. Thanks to its unrivalled fire safety performance combined with seamless designs, Pyroguard glass partitions are the obvious choice for specifiers updating their workspace.
Despite their toughness, they are single glazed in a variety of thicknesses, resulting in an elegant installation that complements any design scheme.
To speak to a representative in your area, or to request a call back, please get in touch.