With offices and projects all around the world, it's important to keep everyone at Team Orange connected and make sure both our customers and sales teams have all the information they need. This is where our French ADV (Sales Administration) team come in. Located in Seingbouse, France and comprising a team of three, Stephanie Touba, Alexandrine Cufer and Pauline Ait Lamaalem are the vital connection between Sales and our French / Export customers.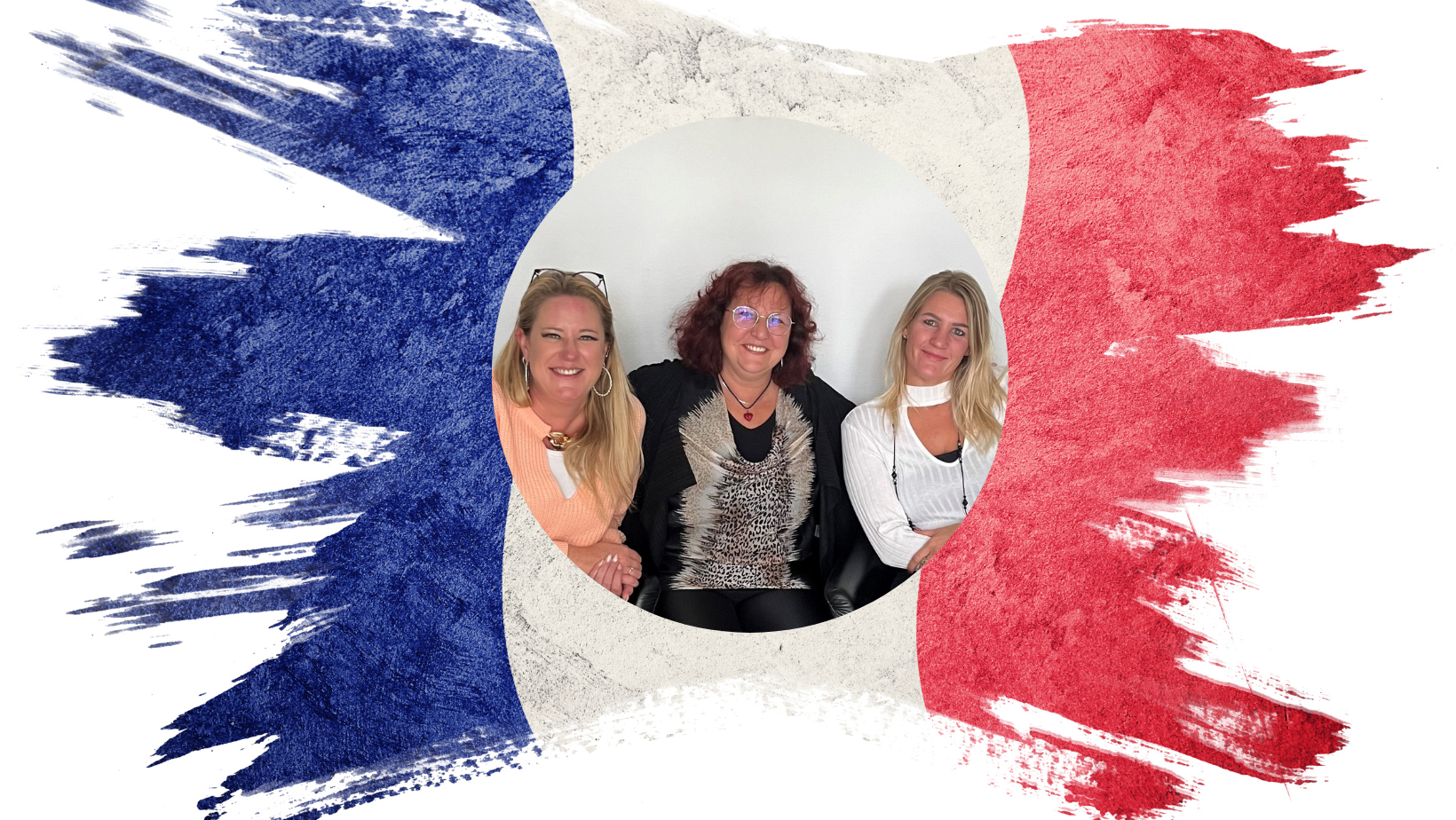 Can you tell us about your team?
Stephanie: Yes of course! We're the central hub between our customers, sales and production; we form the all-important link between these three areas. We deal with everything from planning customer orders, scheduling lead times and delivery dates, invoicing customers and more. Essentially, we're responsible for the successful management and coordination of all customer relations following the initial product sale. We're a small team, but between us we have the experience to be able to rise to every challenge.
What does a typical day look like?
Pauline: There's no such thing as a typical day. The work is so varied from day-to-day, that's what makes the job so great: one minute you're sorting customer orders and the next you're managing stock levels and coordinating with sales. A lot of our time is spent processing orders, adding them onto the system and ensuring we can meet the needs of our customers. This can involve looking into export costs and tax, which makes for really interesting work. We're always multi-tasking and working to coordinate multiple different elements of a project at the same time.
What's it like being part of Team Orange?
Stephanie: I've worked for Pyroguard for 19 years and one of the things I enjoy the most is the collaboration between colleagues locally and internationally. This is what being part of Team Orange is all about. With this network of support we are able to solve problems and accomplish any challenge presented to us.
Alexandrine: I'm the newest member of the team and from day one everyone has been so supportive in helping me to develop in my role. Even now after 3 years, the encouragement and experience passed on from my colleagues has given me the confidence to grow into my role and make it my own.
Pauline: There's a real sense of community in Team Orange which creates a great working environment and has given me the opportunity to connect with colleagues internationally  and build relationships throughout my 16 years with the company.
How do you help the business achieve customer satisfaction?
Stephanie: We create a positive experience, it's all about working hard to ensure that customers' needs are fulfilled. We always strive to respond to any queries or issues by going above and beyond to resolve them quickly. We have a close working relationship with all departments which plays a key role in supporting our customers and keeping them in regular contact throughout every stage of their order.
How do you support the sales team?
Alexandrine: Both internally with production and externally, with the customer. From order entry to project delivery, we form the vital link between them all, including keeping the sales team informed of any changes to stock levels, so if they're placing a customer order we can guarantee that it can be met.
What's your favourite part of the job?
Stephanie: For me, it has to be project coordination, with every project comes new challenges and with each aspect of a project being so different, I'm always pushing myself out of my comfort zone to achieve the best outcome which makes the work really exciting.
Pauline: I really enjoy creating a positive experience for our customers. I take great pride in going above and beyond to successfully achieve customer satisfaction which brings so much variety on a daily basis.
Alexandrine: Without a doubt my favourite part is communicating with our customers; we have developed great relationships with them and it's really rewarding to play a part in maintaining that. I also enjoy liaising with our colleagues internationally, who we regularly exchange knowledge and information with.
Each day throws up new challenges, which makes the job very fulfilling.