Test success for Pyroguard Protect EI120 and Jansen's Janisol C4 system
As part of our collaboration with Jansen, we are pleased to announce we have passed an Efectis fire test using our Pyroguard Protect EI120 glass and Jansen's C4 profile system.

This recent success means we can now offer a unique glass partition solution using Jansen's C4 system combining 2 hours of fire protection in a slimline, aesthetic frame.
With this solution there is no need for additional expander profiles, saving fabricators time and increasing productivity.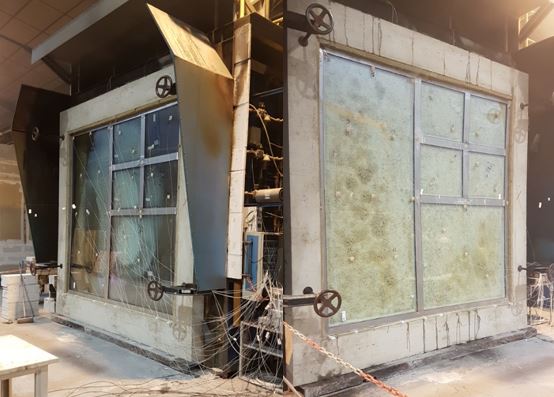 Pyroguard Protect T-EI120/52-4 was tested and approved at Efectis, France in the Jansen Janisol C4 steel frame system with the following features:
Approved sizes: 1734 mm x 3123 mm (<3.08m²) and 1320 mm x 3123 mm (3.75m²)
Approved partition sizes: 3245 mm x unlimited width
Silicone sealed between the glass and bead
Ceramic tape glazing media
We're pleased to confirm the test passed comfortably meeting the target requirements and is the first approved on the market to achieve 2 hours fire protection without the additional expander profiles.
Pyroguard Protect is a range of toughened fire safety glass which provides integrity and heat insulation for 30 to 180 minutes (EI Classification). The solution provides 1B1 impact classification, high performing acoustic properties and UV stability. For more information, visit our website here.