Staying safe at sea with Pyroguard Marine
Pyroguard Marine, as the name suggests, is our range of high-performance fire safety glass developed specifically for marine and offshore applications.
Read on, as we chat with Steve Goodburn, our Business Development Manager, about the importance of fire safety glass at sea and learn more about the development process.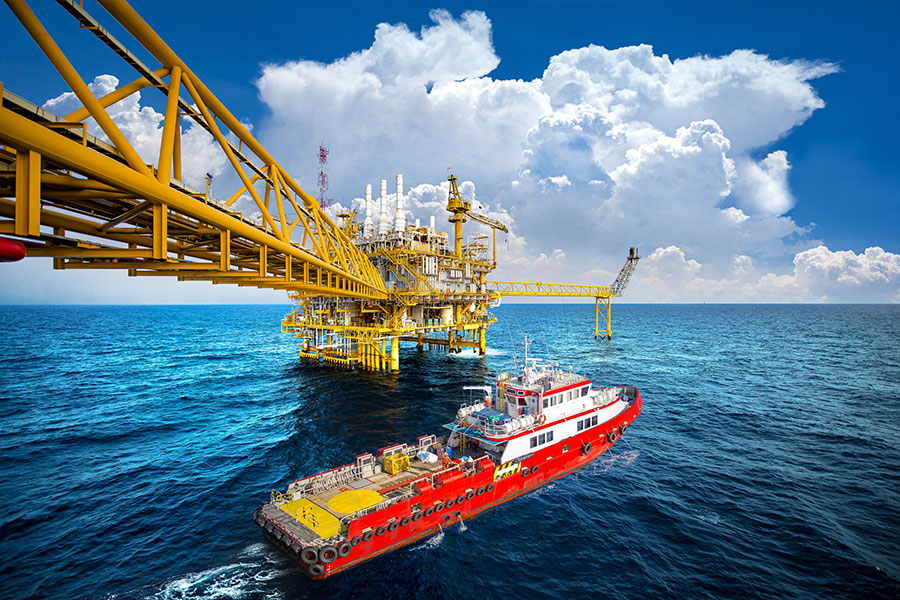 Q) Why is fire safety glass so important for the marine sector?
Fire safety glass is just as important at sea as it is on land, whether installed on a passenger ship, luxury yacht, offshore platform or container ship. In fact, modern cruise ships can often be referred to as floating cities, so why would fire safety be any less critical?
In the same way that passive fire protection is approached within the built environment, compartmentation is also an important process when it comes to marine applications. The vessel will be separated into numerous fire-safe compartments, constructed using fire-rated walls, doors, windows, corridors and partitions. These compartment barriers can help to safely isolate and contain a fire, preventing its spread and damage, as well as allowing passengers sufficient time to flee the vessel.
Q) What factors should naval architects and specifiers be considering when it comes to selecting fire safety glass solutions?
Unsurprisingly, fire protection and performance should be the first and foremost concern. Within the marine and shipping industries, there are two main classifications of fire safety glass to be aware of: the first, 'A', provides 60 minutes of Integrity protection against the spread of flames and hot gases. The second, 'B', provides 30 minutes of Integrity protection. These classifications are then sub-classified with an insulation rating of 0, 15, 30 or 60 mins; therefore, the ratings can vary between B0 and A60.
Another key consideration from a safety point of view is impact resistance, with any glass installed required to have a specified impact safety rating. This becomes even more important when the glass forms part of the vessel's structural design, for – unlike a building – a boat or vessel is a dynamic and moving structure, subjected to a variety of unpredictable loads, forces and pressures.
Of course, the use of glass on board luxury ships in the first place is often due to the building material's aesthetic value, making it important that this aesthetic isn't compromised through the specification of fire safety glass. As such, opting for fire safety glass that offers exceptional visual quality and is certified for seamless butt-jointed applications can be key.
And last but not least, weight is another consideration for architects. Given the application, it's vital that the vessel uses carefully selected lightweight materials without comprising on product strength, and to improve its carbon footprint.
Q) What was the reason behind the development of Pyroguard Marine?
It was really a combination of all the above factors that led to the partnership between Pyroguard and its globally respected structural partners and system suppliers. Working together, the structural partners wished to offer a fire safety glass wall system that delivered the required fire protection and an elegant design, all with a lightweight design philosophy. Hence the development of Pyroguard Marine.
The teams first considered the engineering requirements of the structure needed to support the fire safety glass, followed by further discussions with leading ship designers to gain their specialised guidance and input. From this, a solution was developed that offered both high levels of fire and safety performance, while still delivering a high-impact appearance.
Q) What does Pyroguard Marine deliver in terms of performance?
Pyroguard Marine provides Integrity only or Integrity and Insulation protection against the passage of flames, smoke and toxic gases from 30 to 60 minutes fire integrity and insulation. The glass also provides 1B1 or 1C1 impact classification, high-performance acoustic properties and UV stability.
From an aesthetic and architectural point of view, Pyroguard Marine is certified for butt-jointed applications, from straight to 90-degree corners. A unique offering on the market, this enables the creation of striking and seamless glazed partitions, without the presence of bulky metal framework either detracting from the overall look or adding avoidable weight. What's more, the system is also available in large glass pane sizes, including bespoke options for the most challenging and complex of projects, providing enhanced visual quality.
For more information about Pyroguard Marine, contact us.