Staying safe at sea, with fire safety glass
When it comes to ensuring the safety of passengers on board a ship, fire safety glass is a vital product and system. While fire safety is a major consideration, there are other key factors to consider during the specification process, such as weight, impact resistance and aesthetics. Steve Goodburn, Business Development Director at Pyroguard discusses the role of fire safety glass within the marine sector and explains the development process behind an all-new fire safety glass solution.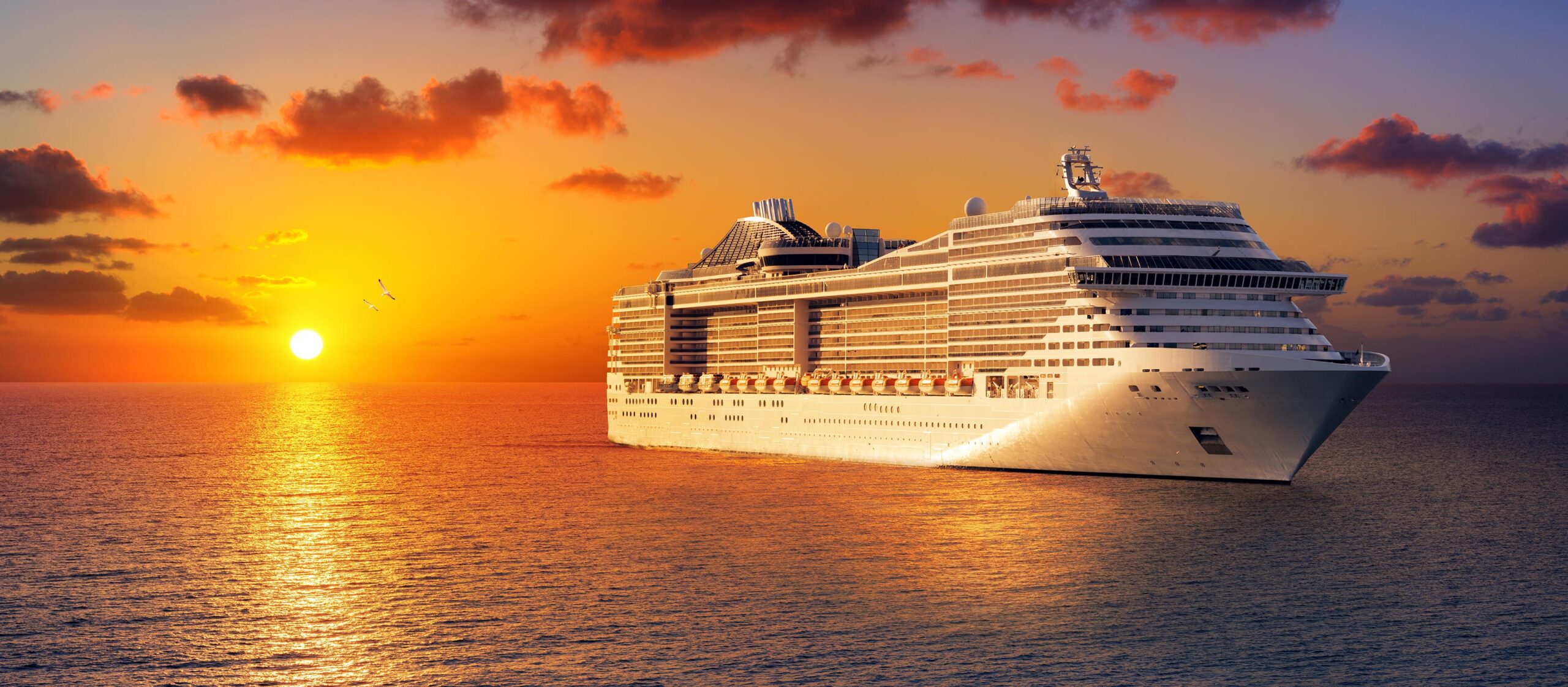 Fire safety glass is an important consideration during the design and specification process – it's just as important at sea as it is on land. Specified and installed correctly, it can be a key example of passive fire protection, used as a means of creating a safe route of escape in the unfortunate event of a fire. Fire safety glass is used for the purposes of compartmentation, whereby a vessel would be separated into numerous fire-safe compartments, constructed using fire-rated walls, doors, windows, corridors and partitions. These compartment barriers would help to isolate and contain a fire, preventing its spread.
When specifying and installing fire safety glass for marine applications, there are a variety of factors to consider to ensure the optimum solution is chosen.
Fire protection
Fire protection and performance is the first and foremost concern of marine glass, being the primary reason for the product's specification.
Within the marine sector and shipping industry, there are two main classifications of fire safety glass to be aware of. The first, A, provides 60 minutes of Integrity protection against the spread of flames and hot gases. While the second, B, provides 30 minutes of Integrity protection. 'A' classification glass is commonly installed in doors, stairways and evacuation routes, whereas 'B' is mostly used in and between cabins.
Impact resistance
Impact resistance is another key consideration from a safety point of view, with any glass installed required to have a specified impact safety rating. Impact resistance becomes even more important when the glass forms part of the vessel's structural design. Unlike a building, a boat is a dynamic and moving structure, which will be subject to a variety of unpredictable loads, forces and pressures. As such, it is imperative that the glass is both incredibly strong and also possesses a degree of flexibility.
Aesthetics
The use of glass as a building material on board luxury vessels is often due to its aesthetic value. Glass can have a big role to play in terms of both the boat's external appearance and the experience of passengers on board; used to create a striking panoramic feature, offer a feeling of luxury and provide passengers with uninterrupted views over the surrounding waters.
Appearances are important. As such, specifying fire safety glass that is certified for butt-jointed applications – meaning the visible supporting framework is significantly reduced – can be ideal, helping to design a more elegant structure.
Lightweight fire glass
Finally, there is the issue of weight. Selecting lightweight building materials and not overloading at the design stage can help to reduce the structural weight and benefit the overall ship economy. Materials are needed that satisfy this balancing act between safety and design optimisation.
Pyroguard and fire safety glass for marine applications
It was a combination of all these five factors that led to the partnership between Pyroguard, the world's leading independent provider of fire safety glass solutions, and its globally respected structural partner and system supplier.
The structural partner wished to offer a fire safety glass wall system that delivered fire protection and an elegant design, all with a lightweight design philosophy. The previous system design was heavy in appearance with thick framework, which not only reduced the overall visual effect but also added a considerable amount of weight. As such, it was hoped that the development of a new solution would help achieve elegance alongside performance and practicability.
Working with Pyroguard, the team first considered the engineering requirements of the structure needed to support the fire safety glass, followed by further discussions with leading ship designers to gain their guidance and input. From this, a solution was developed that offered both high levels of fire and safety performance, while still delivering a high-impact appearance.
Part of the product development process involved exploring the system design in a 3D environment and undertaking desktop studies, as well as carrying out physical tests, reviewed in collaboration with fire experts. Real-life testing was carried out to examine all aspects of the manufacturing process of the structure and glass system, ensuring compliance with the DNV / MED Product Quality Assurance System.
Following the successful development and testing process, Pyroguard was able to achieve a system certificate that covered butt-jointed fire safety glass from straight to 90-degree corners – a unique offering on the market. Further pushing the boundaries of design, the system is also available in glass pane sizes of up to 2400 mm x 2400 mm.
Staying safe at sea with Pyroguard
What does this all mean for the marine market today? Through the combination of Pyroguard Marine fire safety glass and the collaboration with its system supplier, the benefits of this new system are immense. Ship builders, designers and owners will be able to benefit from the assurances of fire protection and a full visual experience, as well as less overall structural weight. With the total-system approach, combining the structural framework with the glass as one unique design and build, clients benefit in terms of time and programme savings.
Fire safety glass is undoubtedly a key consideration, both on land and at sea. Within the marine market, glass as a material can be a great and impactful design tool. However, it is important to balance design with safety, performance and weight. With Pyroguard Marine, ship designers, specifiers and builders are now able to do just that.