Meet Chris Pickles, UK Head of Engineering at Pyroguard
As a provider of high-quality fire safety glass solutions, our extensive production facilities are at the core of Pyroguard. We recently caught up with Chris Pickles, Pyroguard's UK Head of Engineering, to learn more about his role and get a behind-the-scenes look.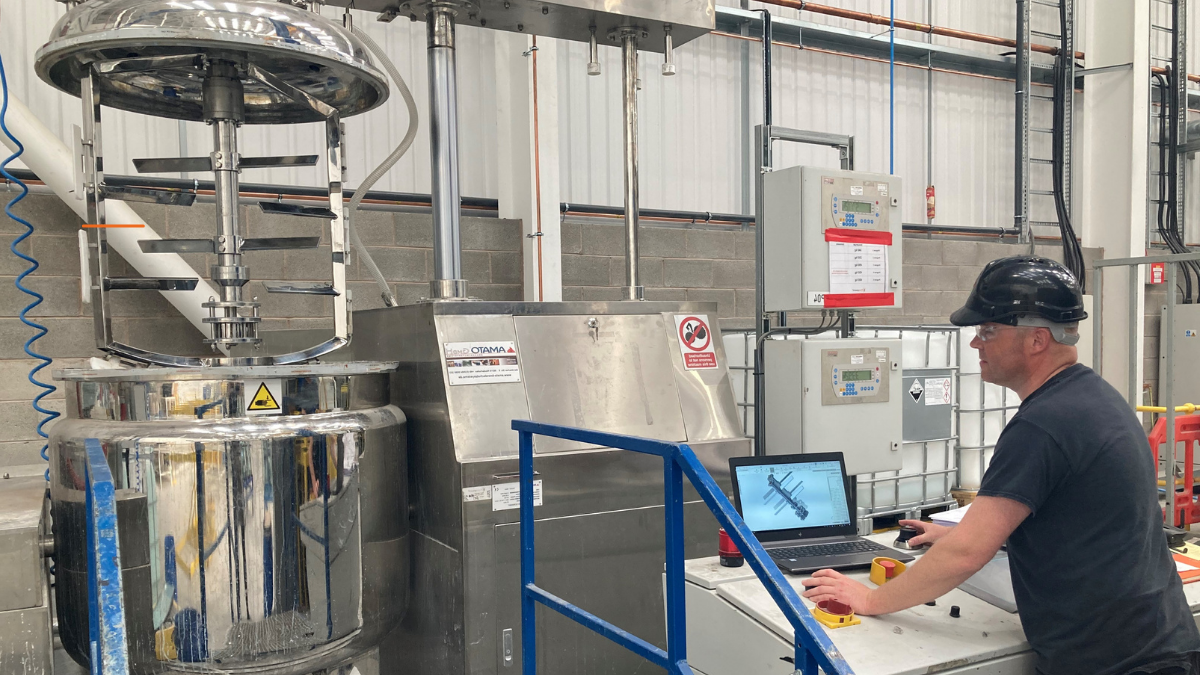 Can you tell us about your role?
As Head of Engineering in the UK, I do anything and everything related to maintenance, machinery and new equipment on site. From CAD design and layout, budget control, project planning to helping the other engineers and wider maintenance team. And, if something's broken, I'll even go and get my toolbox! Essentially, I support anything engineering-related on site.
I'm responsible for both of Pyroguard's two UK production sites in Haydock. I also work closely with the team over at our Seingbouse facility in France, particularly from a trouble-shooting perspective, facilitating the sharing of knowledge and experience between the sites.
What do you enjoy most about your role?
I love how varied the work is – no two days are the same! That and the whole team ethos at Pyroguard, it's certainly a brilliant company to work for. The support and backing I receive from the Senior Management Team is great, it's really encouraging – I feel like I'm able to help make decisions and make a real difference.
The training I've received has been great too. For example, I recently got the opportunity to go on the Ignite Programme (a leadership development programme), which was really useful; both professionally and personally. I learnt a lot about myself and it feels good to know that the company are investing in me as a person.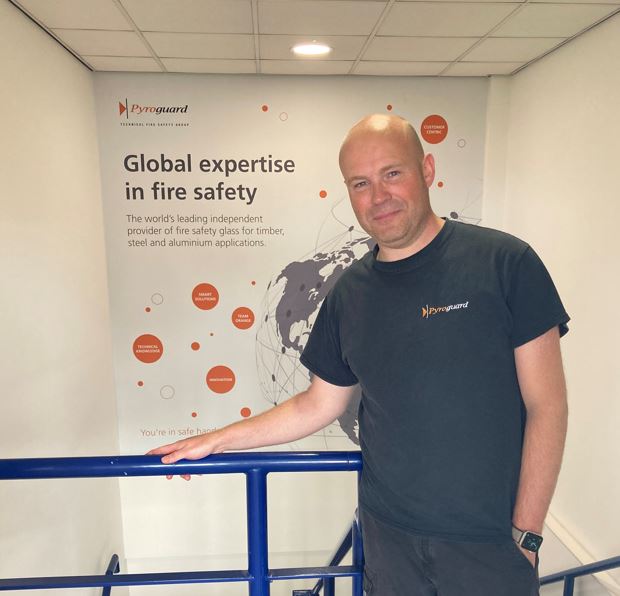 What did you do before you joined Pyroguard?
After initially leaving school and doing an apprenticeship as a tool maker and precision machinist, I've actually spent the last 25 years in the aerospace manufacturing industry. In that time, I led an engineering team responsible for designing and improving complex manufacturing processes, from the manufacturing of Aero engine parts to wing spars, to give just a few examples.
I really enjoyed my time in the industry but after 25 years I was definitely ready for a new challenge.
What drew you to the fire safety industry?
While aerospace and fire safety are very different, they are both core safety sectors, with a critical manufacturing environment. So, they had that in common.
To me, the fire safety industry is all about engineering, control and process improvement – all things that really interested me. Working for Pyroguard presented a really unique opportunity in a completely different industry, with the chance to work on a variety of bespoke design and engineering projects, which was (and still is) really exciting.
2021 saw Pyroguard expand its UK production facilities into a brand-new, three-acre site in Haydock. What role did you play in this?
I was certainly kept very busy! A whole new site, it was a completely blank canvas when I first saw it. With my small team of three, it was my responsibility to 'spec' it out and transform the space. We managed the installation of new equipment, new electricals, compressed air lines and cranes; not forgetting the offices and kitchen too.
It was a very big job with some very tight timescales, but we did it! It was such a great achievement to see the final result, with all production lines up and running.
It also marked a really key moment for Pyroguard. As a company, they're rapidly expanding and investing in their facilities, capabilities and people, which is amazing to be a part of. I'm really excited for the future and to see what's next!
Can you tell us about any projects that you've been working on recently?
A lot of my time has recently has been spent working on a new revolutionary product to complement our cuttable range of fire safety glass.
With a lot of the important work undertaken in the laboratories, I've been working closely with Pyroguard's amazing Research & Development Team, helping to take their work from the lab and scale it up, so that we can get the same results but on a larger, industrial scale. It's involved the development of bespoke equipment, which we've been working on with an external party.
It's all been really exciting, as well as an incredible personal opportunity to get to work on something new and unique. You can't Google anything or speak to others in the industry about this new product, Pyroguard are the trail blazer so watch this space for the launch coming soon!
And what do you get up to outside of work?
For me, it's all about family fun and adventures. We purchased a motorhome around three years ago and use it on weekends; sailing, paddleboarding and mountain biking. We're actually planning to visit Lake Garda later this summer too, with our two young children in the motorhome.
I'm also a keen sailor. I race for fun and try not to take it too seriously, but I am eager to race and compete – I've actually won quite a lot of things along the way. I've even re-qualified as a sailing coach too, so my weekends are very busy! But I wouldn't have it any other way.