Infinite design possibilities, with Pyroguard's new Infinity brochure
Recognising the emphasis on light and open interior spaces, Pyroguard is pleased to announce the publication of its new Pyroguard Infinity brochure, designed to provide architects and specifiers with all the information they need on its range of fire safety glass for butt-joint applications.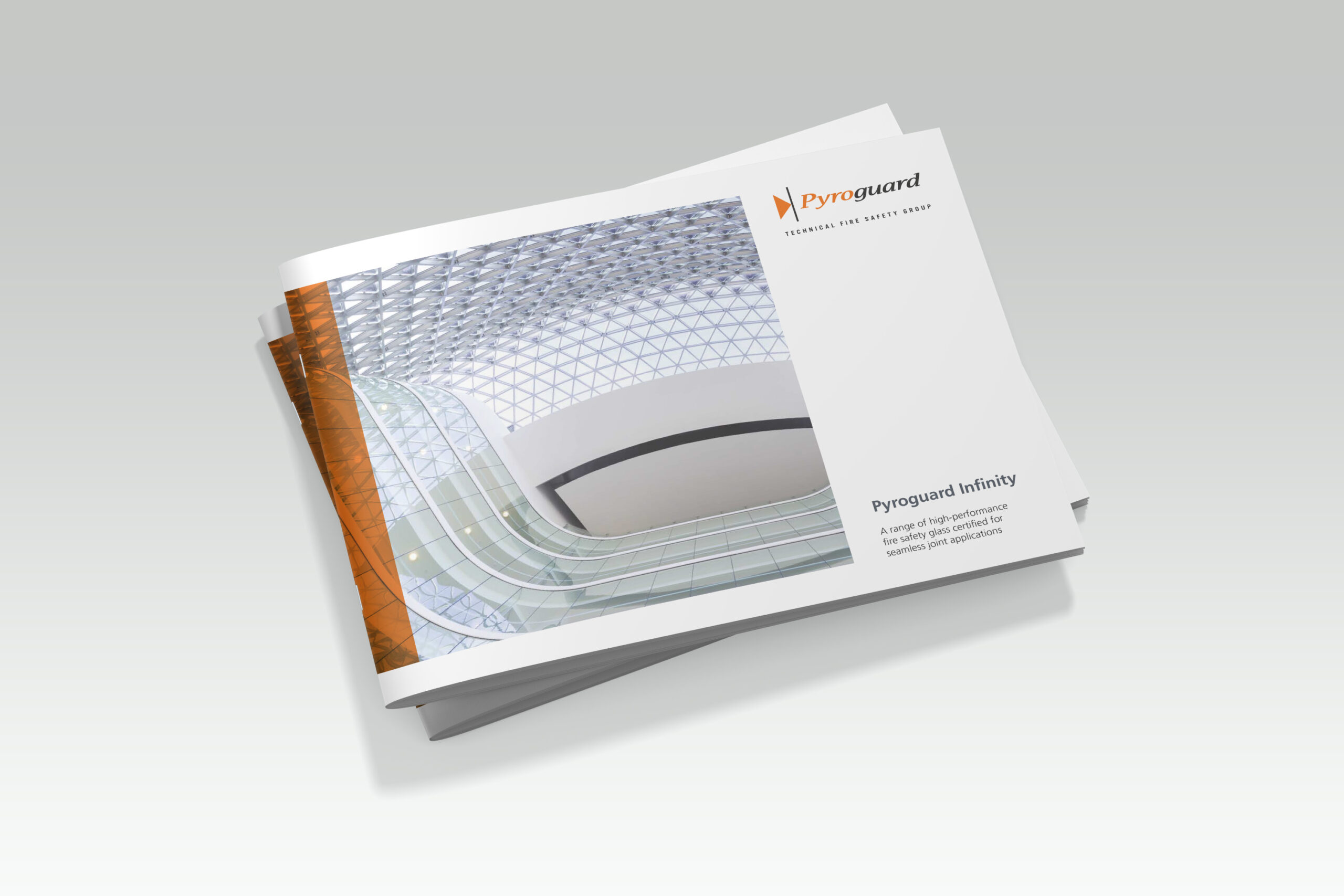 With the design trend for light, open and contemporary spaces continuing to grow in popularity, fire safety glass installed in butt-joint applications can be key in helping architects to balance building safety with this aesthetic demand. Compatible with a range of steel and timber applications, Pyroguard Infinity is a high-performance fire safety glass that eliminates the need for vertical frame profiles, providing visually appealing seamless partitions.
The new brochure, available to download from the Pyroguard website, is designed to be an informative and inspirational resource for architects and specifiers. Featuring a high-end design and containing all of the latest product information – including datasheets and technical drawings for both structural wall systems and glass-to-glass partitioning applications – the brochure also features a selection of architectural case studies.
In addition to the fire protection and architectural capabilities of Pyroguard Infinity, the brochure also serves to promote the multi-functional options with Pyroguard's SMART Solutions in fire safety glass, from decorative finishes and switchable glass to acoustic performance and high impact resistance.
Speaking about the brochure, Andy Lake, Sales Director UK & IRE at Pyroguard, said: "We've been helping architects to create safe and beautiful living and working spaces for over 30 years. At the core of this is our large portfolio of high-performance, high-quality fire safety glass solutions combined with our wealth of technical support and expertise.
"We always ensure that architects and specifiers are armed with all the information they need to make the right decision when it comes to passive fire protection, and this new Pyroguard Infinity brochure is just one example of this support, there to inform and inspire."
Part of the Technical Fire Safety Group, Pyroguard is the world's leading independent provider for fire safety glass for timber, steel and aluminium applications.
Contact us for more information.