Fire Door Safety Week: Q&A
The British Woodworking Federation's Fire Door Safety Week is a key date in the industry's calendar, playing a critical role in highlighting the importance of fire doors in saving lives and protecting property.
To mark the occasion, we caught up with Mark Leinster, Pyroguard's Technical Sales Manager – UK Fire Doors, to hear his thoughts on the industry and the challenges faced.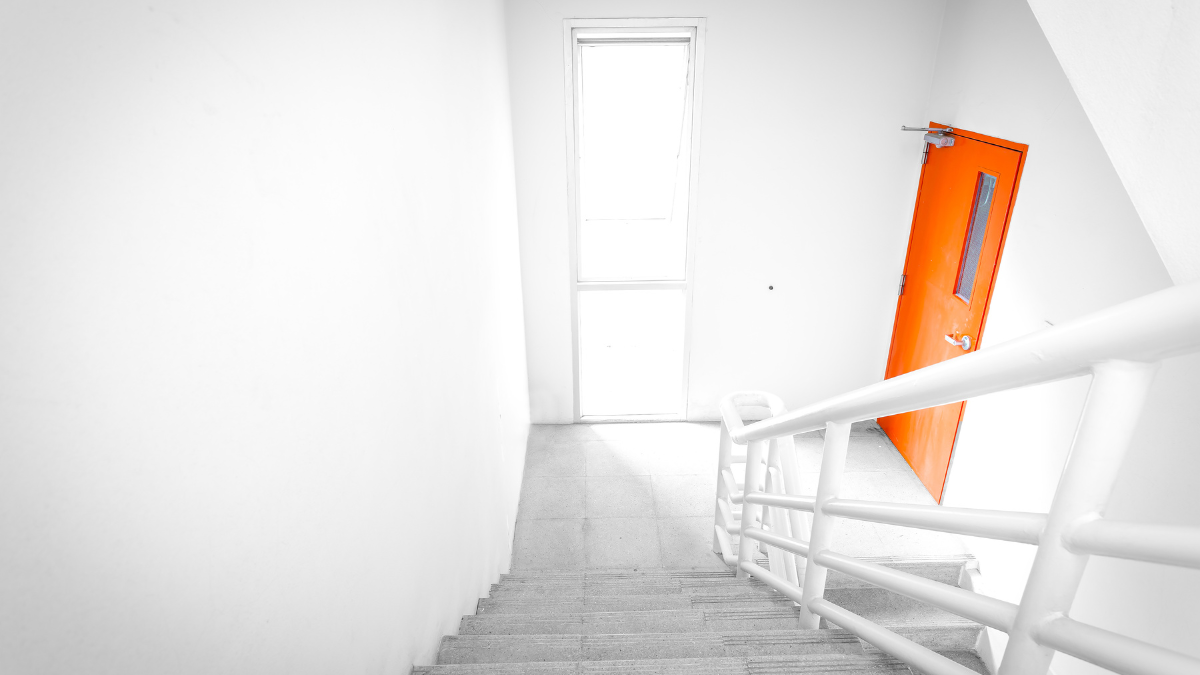 Q: Can you tell us a bit more about your role?
My role is changing all the time – it's evolving as the industry develops around it, which is exciting. I've had a very varied career past, having done everything from finance services to selling insurance, and I have worked in construction for the last six years. I find the fire safety industry truly fascinating – ultimately, we're developing and supplying products that are there to save lives.
I work closely with timber door manufacturers, as well as the composite door market, to raise awareness of the fire safety glass solutions that we have available for these applications. However, it's far more than just a sales role. There's a significant emphasis on working collaboratively and developing solutions together in the industry. With such a wide range of fabrication methods, it's really about understanding a manufacturer's technical manufacturing processes and supporting them with that. At Pyroguard, we offer a personal and technical approach – our technical team are really passionate about what they do and that's clear with the service and solutions we provide.
When it comes to making high-performance fire doors, it really is a collaborative approach –so many components and suppliers come together, all for the creation of a single fire door. This is where success comes from, and it's clear we need more of this.
Q: Why is Fire Door Safety Week (FDSW) so important?
FDSW is all about safety. It's clear to us all that the construction industry can easily slip back into its old ways, with value engineering still very much a challenge that we are fighting against today. The emphasis should be on passing fire tests with a clear safety margin, not squeezing through. This is something we take very seriously at Pyroguard and is why we're so delighted that our new Pyroguard Advance product has been overachieving on fire tests, sometimes by as much as 50%!
All too often within the fire door market, we see fire safety glass being overlooked as a mere component, despite being integral to glazed fire doors. It's important that we change this.
Q: What do you see as being the main challenges for the fire door market moving forwards?
Perhaps the biggest conversation is around the potential shift from British Standards (BS) to European (EN) test standards. If actioned, this will mark a huge change for the industry, with the timber door market having tested almost exclusively to the BS standard.
The EN test is renowned for being a more challenging test standard to meet, which in many ways can be seen as a positive step forward for fire safety. This is mainly because it involves a physically different way of reading the temperatures within the furnace, leading to a more aggressive fire development at the start of the test that can shave several minutes off the product performance. As a result, many customers and fire door manufacturers will have to look at completely redesigning and retesting their doors to meet the new EN standards.
At Pyroguard, we've stayed ahead of these potential changes, testing to the EN standard for many years – essentially creating a futureproofed glass product.
Another challenge that remains for the fire door safety market is around treating the fire door as a complete system – rather than a collection of components. A fire door is a system and should be treated as such, made up of individual fire safety products that have been brought together and tested as an approved system. Each individual product plays an important role in its overall fire protection value, from the glass to the intumescent strips and ironmongery, such as hinges and letterboxes. Any step to alter these components, whether as part of a building refurbishment or simply a desire to swap out the letterbox for an alternative style, can lead to serious consequences in the event of a blaze.
Q: What about the wired glass supply issues? Have these been resolved?
Unfortunately, it's clear that the shortage of traditional wired glass is not going to improve any time soon. Wired glass is fundamentally a historic product – in fact, some might say that it is the original fire safety glass, with a typical application for wired glass being within fire doors.
Fortunately, Pyroguard has many alternatives to offer, so it's not all doom and gloom. There are products that offer and deliver more than a basic wired, which is a positive change for the fire door market.
Please contact us to find out more.