Confused about GWPP glass?
GWPP (Georgian Wired Polished Plated) wired glass – is it automatically fire-rated? This is a question that we and our technical team frequently get asked, highlighting that there still remains the potential for confusion around what makes fire safety glass, fire safe. In this blog, Simon Ellison, our Technical Support Manager, seeks to solve the GWPP glass puzzle, once and for all.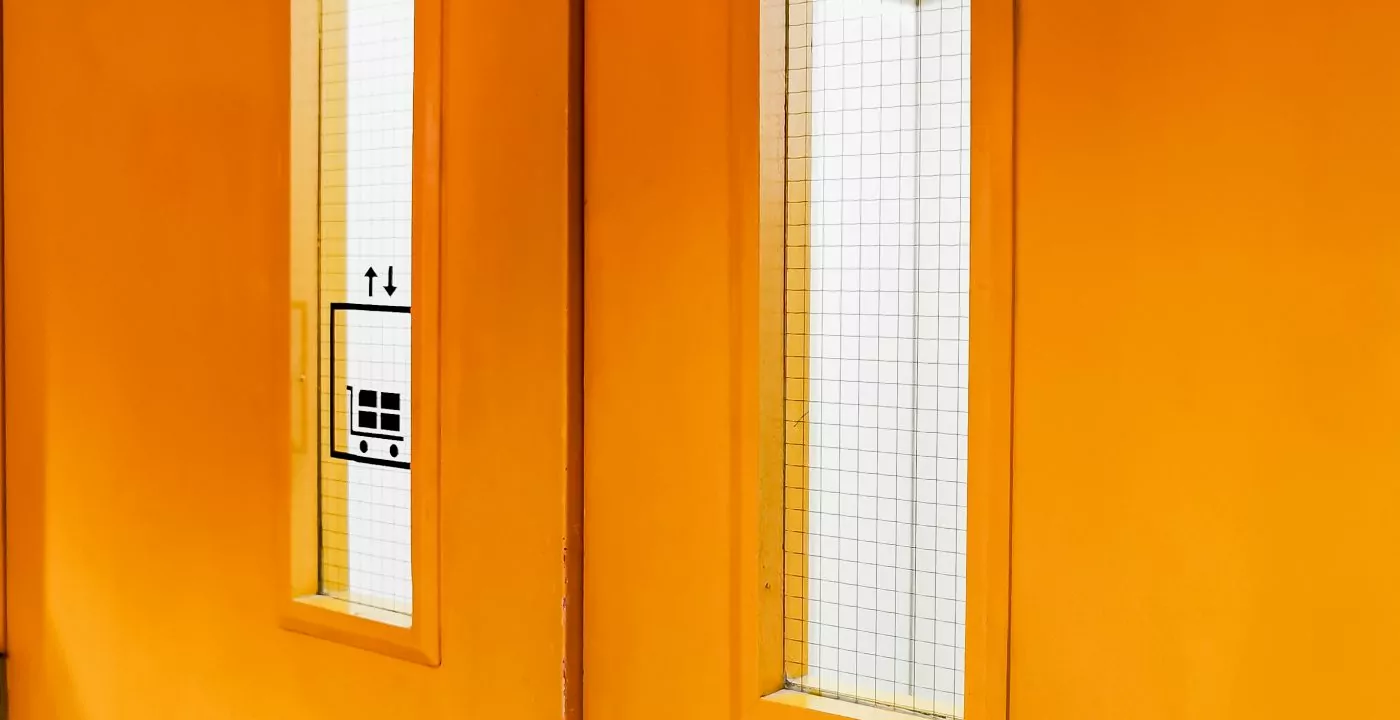 Even to this day, there remains a common assumption within the glazing industry that GWPP glass (Georgian Wired Polished Plated) is automatically fire-rated. Not only is this incorrect, but it's a misconception that could potentially be dangerous too. Imagine, GWPP glass being installed in a system for which it was not intended for; or forming part of a system that the building owner or occupants believe is fire-rated, but which actually is not. The consequences of this in the unfortunate event of a fire could be incredibly serious – even fatal.
In fact, while the name GWPP glass may often be used or associated within the context of fire safety glass, this does not mean that it, as an individual product, is necessarily fire-rated. Stripping back the term and all of its associations, GWPP glass is actually just a generic glass, whereby the wire serves to prevent the pane from shattering into numerous glass shards upon impact or exposure to heat.
In comparison, GWPP fire safety glass is an entry-level cuttable wired fire safety glass, offering installers, specifiers and contractors an economic and reliable solution, often used within fire doors, screens and windows.
To put it simply: GWPP glass and GWPP fire safety glass are two different products and are therefore not interchangeable. One is tested and certified to be fire-rated as part of a proven system. The other, is not.
Again, this misconception serves to highlight the need for a system approach to be taken when it comes to a building's passive fire protection strategy – something that we at Pyroguard always advocate. After all, a glazing system is only truly fire-rated if all elements are considered, tested and installed as one, and it's imperative that a product's test evidence and certification is carefully checked prior to its installation too. Fire glass on its own does not provide a fire-rated application – the supporting framework and structure should also have the appropriate certification in place.
So, the next time you are looking to create, specify or install a glazed fire safety system and wish to use wired glass, first ensure that you are using a fire-rated GWPP glass product that has been tested and certified for the application and system it is intended for. If in doubt, always speak to the product's manufacturer or supplier.
At Pyroguard, our technical team are always on hand to help answer any queries and ensure that you're using the right product for your project requirements. We manufacture Pyrostem, our wired glass product, to offer integrity-only (E) protection against the passage of flames and toxic gases for 30-60 minutes. Fire tested to BS 476: Part 22:1987 and approved by Certifire UK, it's a wired fire safety glass solution that you can rely on.
For more information about Pyrostem, please visit the website here