Bringing buildings from the past into the future
Whilst refurbishing our countries historic buildings for new purposes is an attractive prospect, this comes with the importance of ensuring that buildings remain safe for occupant use.
In this next column, Andy Lake, Sales Director UK & IRE at Pyroguard, discusses the role of fire safety glass and how a correctly specified solution can help to modernise historic interiors, whilst providing protection to people and property.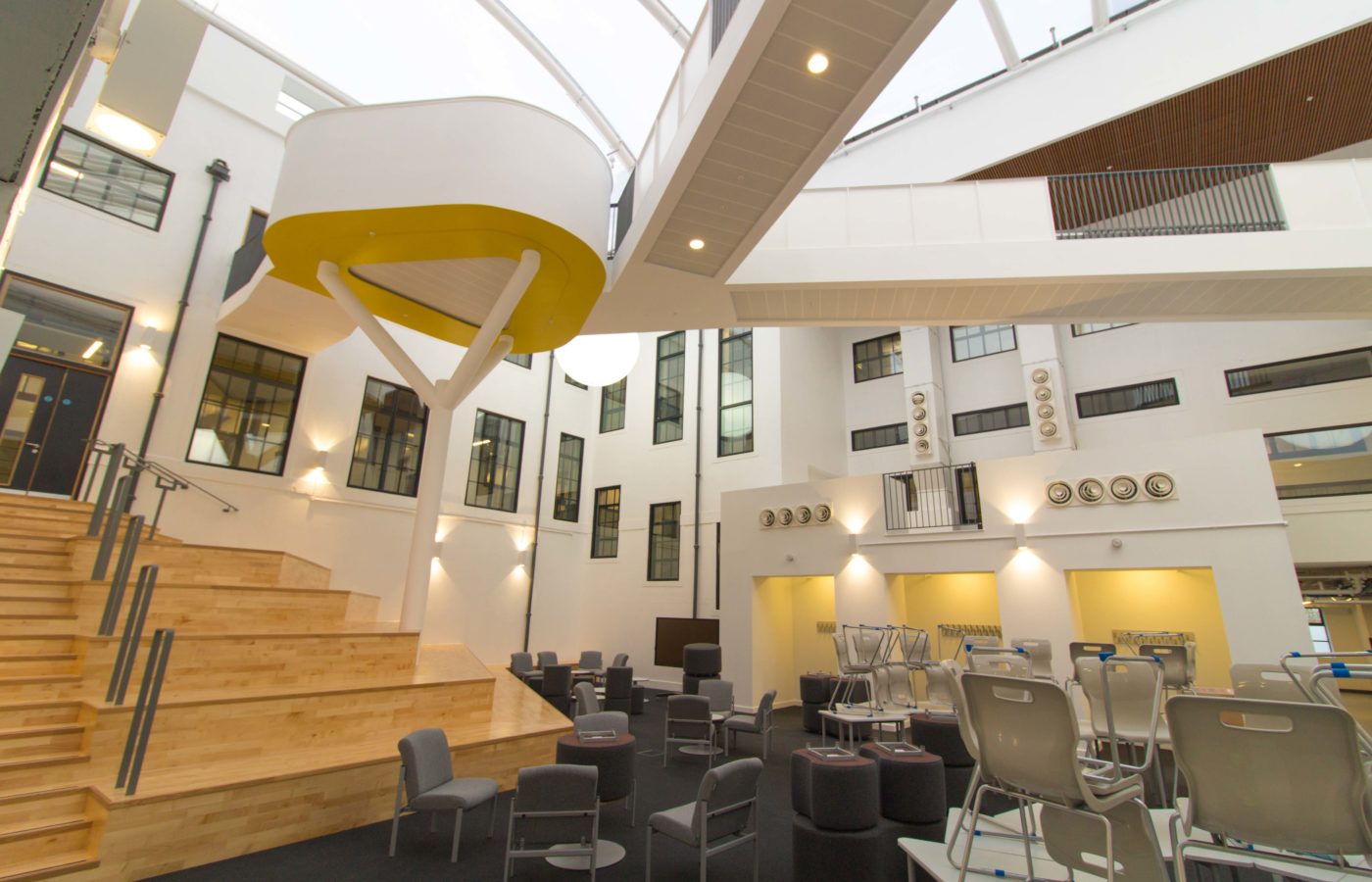 As structures age and outlive their original functions, we are seeing an increased number of buildings being repurposed and brought back to life for modern-day use. What was once a factory may have become a museum, a rundown church may have found new life as a restaurant and a redundant school may have been converted into apartments, for example. However, for buildings with a rich heritage, it is vital that their historic features are retained.
In fact, it is estimated that there are currently around 500,000 listed buildings on the National Heritage List for England (NHLE). Listed building status is applied to preserve and protect our country's rich architectural history, guaranteeing that any future changes to a building do not result in the loss of its historical significance. Therefore, when it comes to refurbishment, this often involves a delicate balance between preserving the building's past, whilst providing the necessary updates and maintenance to ensure its future. Indeed, this can present a real challenge and requires the careful selection of building materials and systems.
The role of glass
Glass is the ideal material for making additions to heritage buildings, as it can be installed without burdening the original structure. Naturally transparent, glazing does not block the view of or alter the original design of a protected building and its ability to open up a space and create a light and airy environment can be instrumental in modernising a building.
Glass can also prove invaluable in helping to sympathetically integrate and blend the old with the new. Whether the plan is to enclose a previous outdoor space or link a new modern extension to an existing building, a glazed partition wall can provide a harmonious link between the two interiors, preventing it from appearing jarring.
Another crucial factor to consider when refurbishing historic buildings is ensuring that they are suitable for modern-day use, providing occupants with a safe and comfortable environment in line with current building and fire safety regulations. For example, when it comes to fire safety glass, the building's existing frames may be unable to take the thickness or weight of glass required; yet you may be unable to change the frames if it is a listed building. While, if it is a building extension, it's important to ensure that any new glazing systems remain in keeping with the character of the building, often determining the frames and materials specified.
Ultimately, when it comes to refurbishing the old, project teams face the challenge of having to work around the building, with the building determining what products, materials and systems are installed, rather than vice versa. What's more, fire safety products, such as fire-rated glass, can present an additional challenge, with the need to ensure that a system approach is taken. Simply taking out the old glass and installing fire-rated glass within an existing frame with no further technical consideration will likely not result in a fire-safe system being created and could have potentially fatal consequences.
Bespoke solutions are often required, which is where technical advice and support from manufacturers can really come into play.
Marr College in Scotland is one such example, being Category B listed and deemed a building of 'specific historic interest'. With an increased number of students attending the college, achieving improved building circulation was a critical part of the refurbishment. This included turning two outside courtyard spaces into large, multi-use atria.
Working closely with steel fabrication specialists, Martec Engineering – who provided the steelwork within the courtyards, including Schueco Jansen fire-rated glazed screens – Pyroguard supplied a variety of fire safety glass solutions to sit within the new screens. Acting as minimal secondary glazing, these screens allowed the courtyard's original 1930's 'Crittall' style metal windows to remain in the spotlight.
With our towns and cities possessing so much history, refurbishing old buildings to preserve and give them new life – rather than tear them down and build something new – is becoming increasingly common. To ensure that these new spaces remain comfortable, functional and safe, whilst modernising the interior, fire safety glass can play a crucial role. Indeed, working together with a specialist fire safety glass manufacturer, such as Pyroguard, who can offer bespoke solutions and expert technical advice, will ensure that you're in safe hands and a successful project can be delivered to your client every time.
For more information, please contact us.