Breaking point: the safety risks of monolithic toughened glass on high-rise balconies
Following the ban on laminated glass in balustrade applications (due to potential fire spread risks), the specification and glazing industries appear to have partially moved away and found an alternative solution, with some instead reverting to monolithic (i.e. single pane) toughened glass.
While the ideal product in low-rise applications, monolithic glass isn't without its safety risks in high-rise residential buildings, as Andy Lake, Pyroguard's Sales Director UK & IRE explores further here…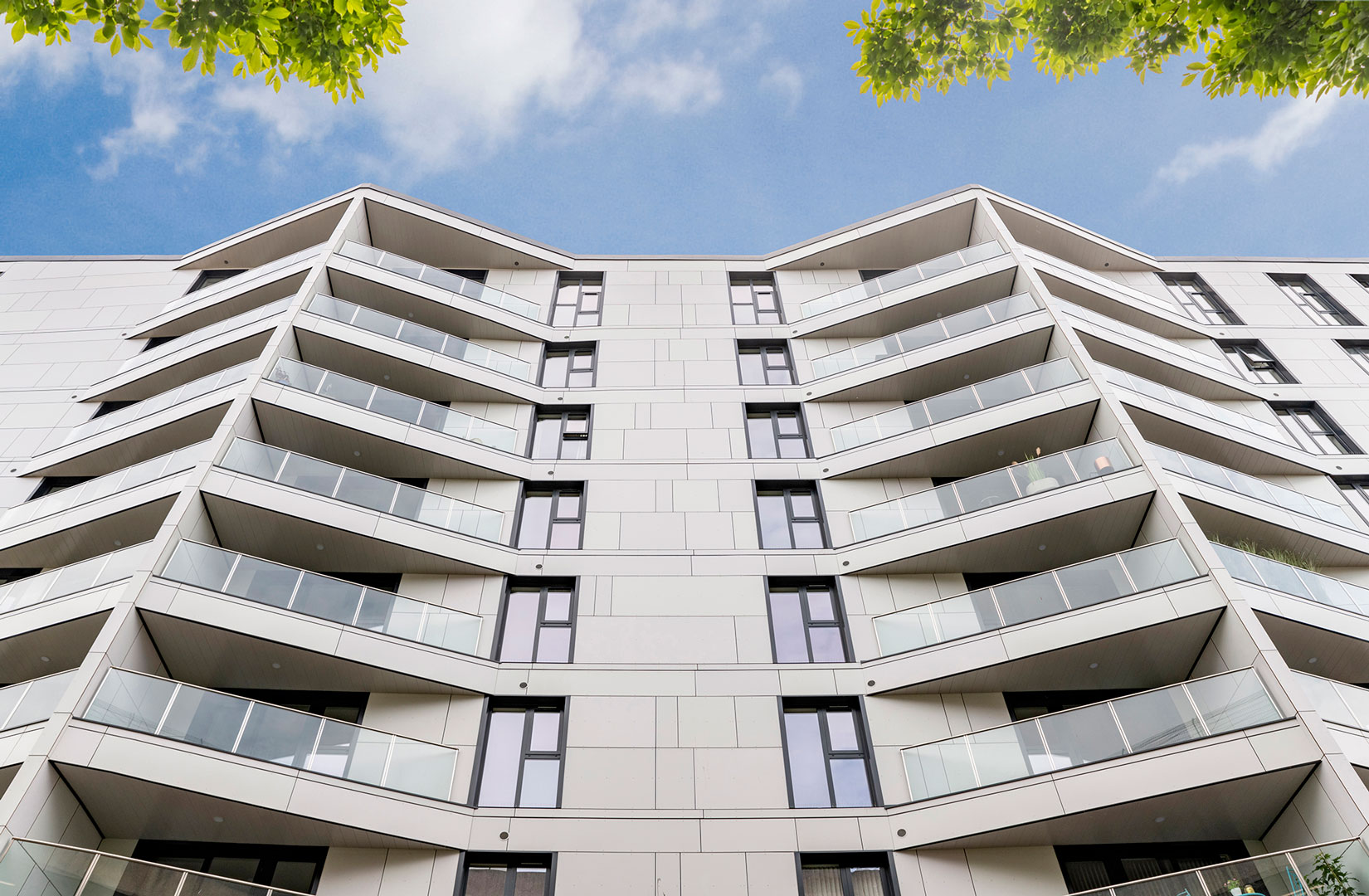 With increasing attention placed on the need for quality housing, it's important that local authorities and developers are providing a comfortable and safe space for tenants to call their home. Part of this can include providing tenants, even those in high-rise buildings, with access to a private outdoor balcony space.
When it comes to constructing these balconies, glass can be an ideal building material, helping to offer a striking exterior feature and bring more natural light into the individual apartments. However, specifying the correct safety glass solution for these external balustrade applications can be a difficult task, particularly when the goalposts are moving.
Changing high-rise glass regulations
Approved Document B of the Building Regulations is being modified regularly and as such the required solution is changing. Not too long ago, the go-to solution was plastic foil laminated glass (e.g. with PVB or EVA plastic foil interlayer), rising in popularity as an alternative to monolithic toughened glass – a product that carried with it various safety concerns when installed in high-rise buildings. However, following the Grenfell disaster of 2017, the regulations moved on again, banning the use of such laminated glass on external wall balustrades of high-rise buildings over 18 metres tall (since revised to 11 metres tall). This ban was due to the foil interlayer between the individual glass sheets being highly flammable.
An unfortunate, and potentially dangerous, consequence of this change in regulations is that we are now seeing the old, previously discarded monolithic toughened glass option once again being installed within these high-rise balcony settings. While this product does meet the fire safety requirements and can be an ideal solution for very low-rise applications, it presents some major safety risks in the residential high-rise market. It's imperative that, while we focus on the new toughened specification requirements from a fire safety point of view, we don't let other safety standards slip.
Single pane toughened glass is known to occasionally spontaneously break. Once broken, it has a high likelihood of falling from height, because of its low residual strength. Understandably, this brings with it two major safety concerns: firstly, the risk to building occupants, with a hole or gap in the barrier large enough for someone to potentially fall through; and secondly, the risk to the general public at ground level below, with falling glass debris.
The safer laminated toughened glass option
It is for this reason that a different kind of laminated toughened glass, using a chemically engineered, non-flammable interlayer, is the safer choice. Strong enough to accommodate high mechanical stresses, the fact that there are multiple panes (or plies) in the system means that even in the event one ply breaks, the glass will still remain rigid and in place, retaining its strength and durability. This is by virtue of the adhesion of the interlayer and the strength of the retained unbroken pane of the laminate.
At Pyroguard, we are extremely concerned to once again see monolithic toughened glass being specified and installed on new high-rise development buildings, again putting people's safety at risk. Whether this is due to value engineering or general confusion with the ever-changing regulations and standards, is difficult to say. What is important is that the industry is aware of the solutions available that meet these new fire safety regulations, without detrimentally impacting fall safety as a result.
Pyroguard's fire safety glass solution
Along with our partner Q-Rail, we believe that specifically designed laminated glass, such as Pyroguard Balustrades, with fire safe properties remains the most appropriate solution for glazed balustrades in our high-rise residential buildings. Utilising our engineered fire-resistant interlayer, present in our wider portfolio of fire safety glass products, Pyroguard Balustrades are inherently non-flammable and have a reaction to fire rating of A2-s1, d0.
It is also recommended for the industry to refer to the Standing Committee on Structural Safety (SCOSS) document 'Structural Safety of Glass in Balustrades' for further guidance.
Or for more information and support, please contact us.