Meet Catherine Norris, Development Scientist at Pyroguard
Scientist Catherine Norris joined the Pyroguard team back in July 2018. One year on and recently celebrating a promotion to the position of Development Scientist, Catherine tells Charline Adams, Marketing Communications Manager more about the vital role that the R&D team at Pyroguard play in the development of fire-rated safety glass.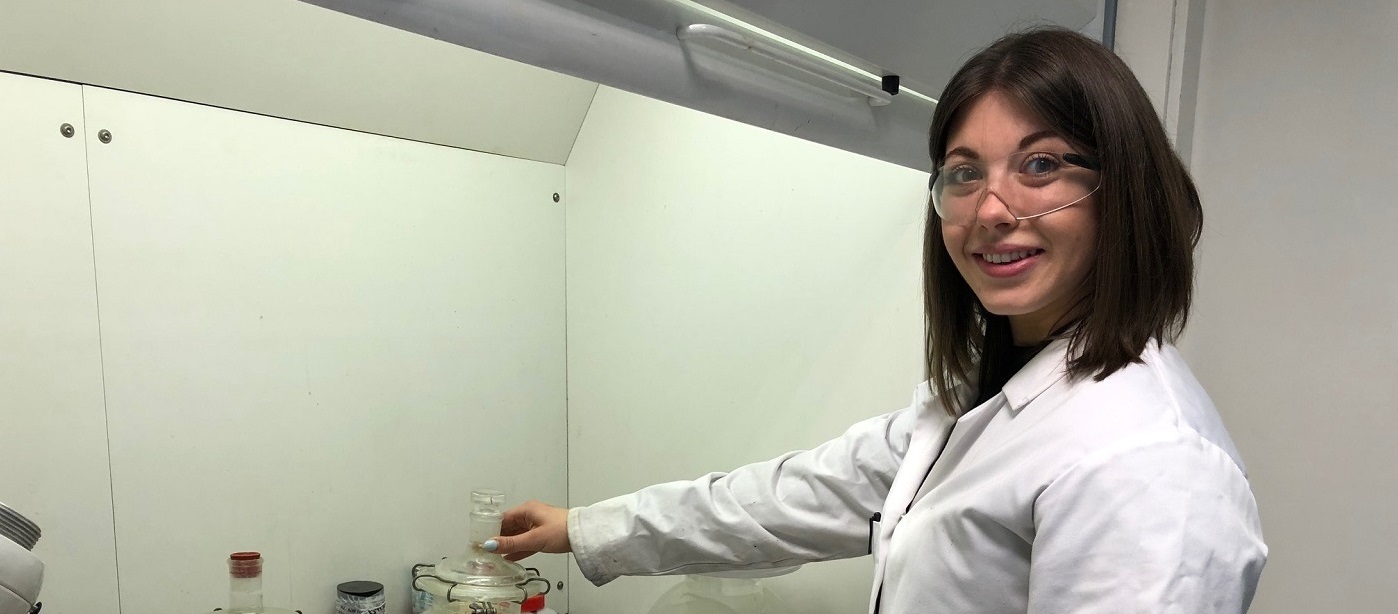 As a Development Scientist at Pyroguard, what does a typical day look like for you?
I know lots of people probably say this about their jobs, but every day varies! The majority of my time is spent looking at how we can improve and expand our range of fire-rated solutions to make sure they meet the needs of our customer base. At a practical level, this will include running laboratory and physical tests to see how the glass performs under specific environmental conditions. Our French facility has a fire test furnace, which means we can test our products and new innovations in-house, but lots of what I do here in the UK is lab-based. As well as safety testing, we look at things like UV and light transmission – characteristics which are really important to the architects, specifiers, and contractors we work with.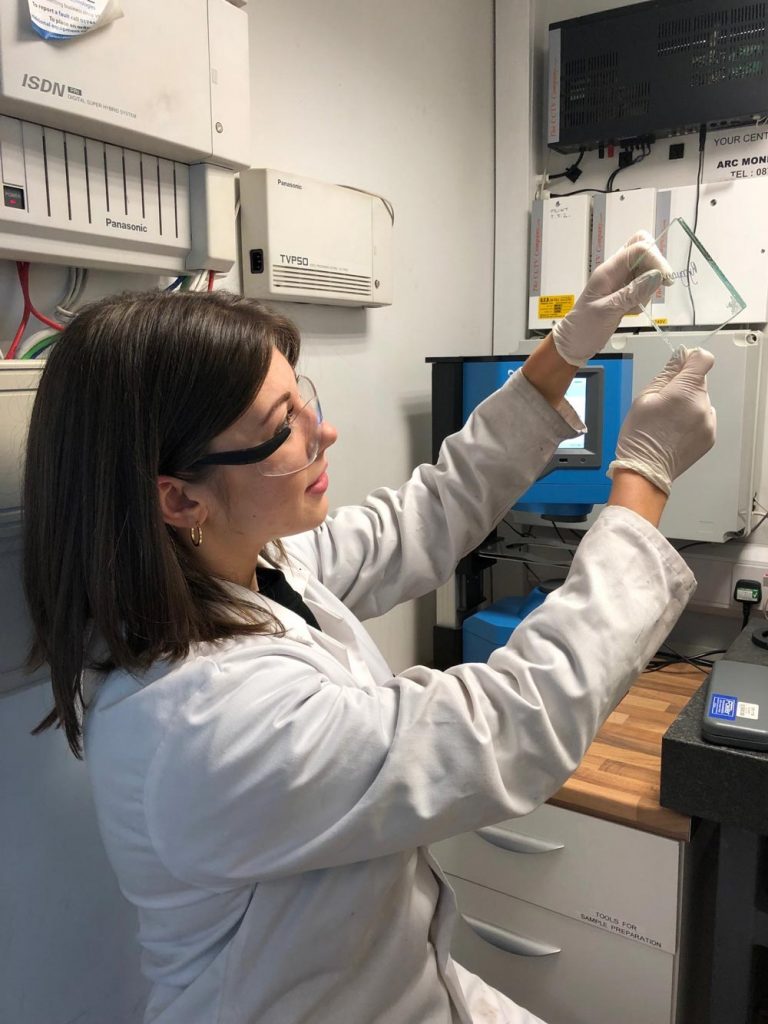 You mentioned safety testing, what sort of testing do you do?
In our industry, there is absolutely no room for error. There are stringent safety regulations in place which govern the minimum standards for impact and fire-resistance in building materials, structural stability and the ability to restrict the spread of smoke and fire. To make sure we meet these, we regularly and thoroughly test our products and focus on continuous improvement. A big part of my job is to test our products to make sure they meet – and usually exceed – the health and safety regulations. I'm often also found on the factory floor supporting production with testing and quality assurance. Every single Pyroguard product is regularly tested to make sure that it meets the requirements for the resistance of fire, smoke, heat, and impact. These regulations change from country to country and are often updated – plus it is extremely important to our business and our customers – so it keeps me busy!
Are there any specific projects that you're working on at the moment?
We're always looking at ways to improve the product range we offer our customers so yes, a lot of my time is spent in the lab. As part of the R&D team, our role is very much focussed on continuously improving the quality of our products and developing new systems – but lots of this is commercially sensitive and exciting stuff which I can't yet share. Watch this space…
How did you become a Development Scientist?
I completed my degree at the University of Hull, where I got a 2.1 in Chemistry. While studying for my degree I worked in a similar role in a small company in the electronics industry before joining the R&D team at Pyroguard. The role involved product development on a small scale, and scaling up to industrial sizes. The main reason for joining Pyroguard was to gain experience in a company which has global reach and a strong focus on technical excellence – there's lots to learn and an extremely knowledgeable technical team to learn from.
Have you always been interested in the development of fire-rated products?
I have to admit, my passion for what we do here at Pyroguard is something that has developed since joining the company. The technologies we use and the testing involved in developing these products is incredibly interesting and often exciting too. I think one of the key things that is interesting to me is the balance of form and function – we have to create a product which meets amazingly stringent safety regulations but at the same time meets the needs of projects that have to look great too!
What is the best part of the job for you?
The favourite part of my job is the variation. The people that I get to work with within the office, the lab and the shop floor are all great, and I am never sat at my desk, there is always something to do. I also really like the fact that some of our customers work on some great looking projects which help historic buildings meet modern standards – and we've played a part in making that possible!
Any predictions for the future of the industry?
The trend in the fire-resistant glass industry is driven by the realisation amongst building developers that it is vital for them to fit fire-rated products and the requirements of architects for high-performance glass that helps them to create beautiful living and working spaces. I think balancing this need for safety and aesthetics, the increased focus on light transmission for wellbeing and increasingly stringent regulations will drive the industry forward.
For further news and updates visit www.pyroguard.eu